Turning 40 Doesn't Make You an Old Mum
I'm About to Turn 40, but I Don't Feel Like an Old Mum at All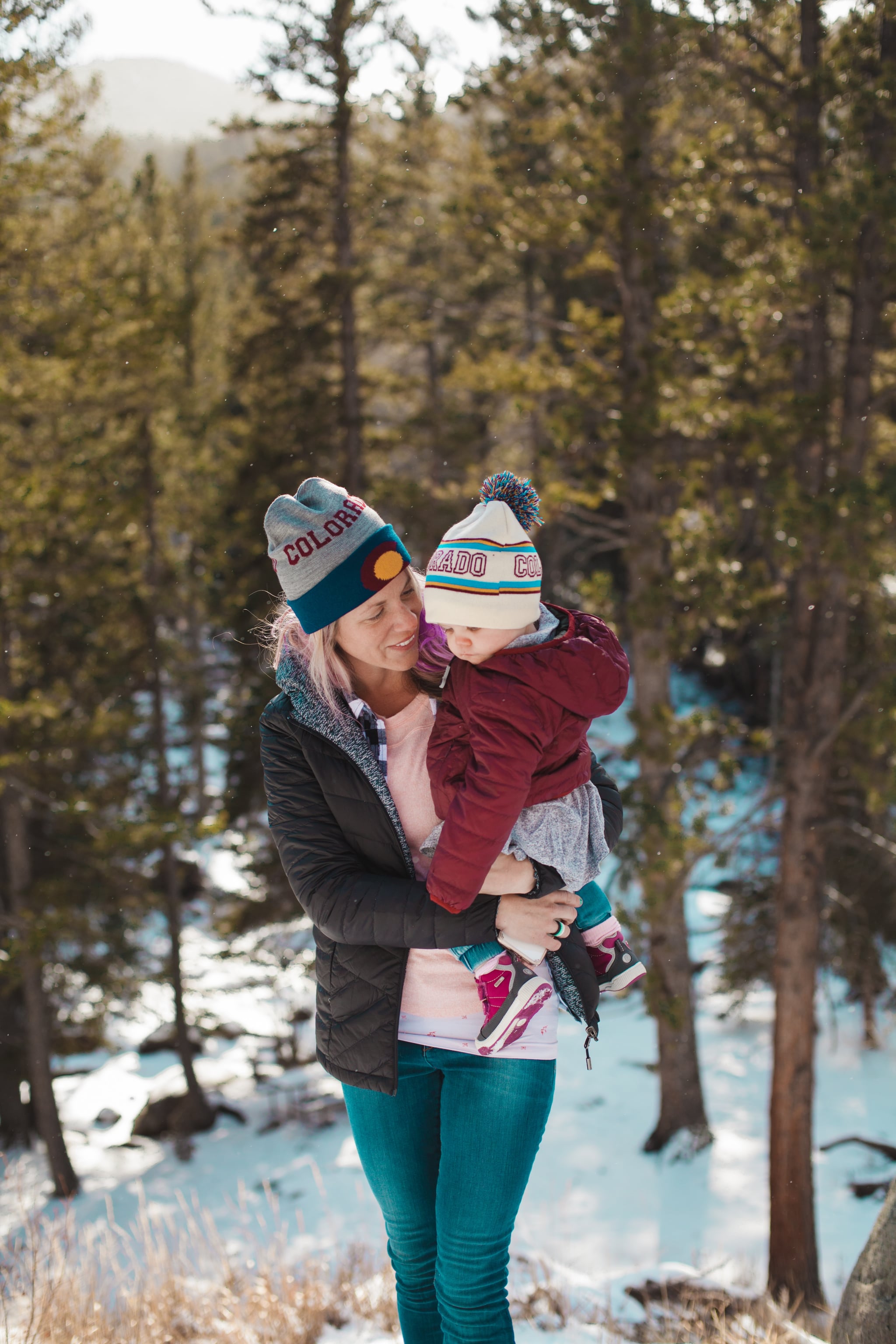 I'm not sure what I thought turning 40 would look and feel like, but as that milestone birthday looms just around the corner, I can tell you, this isn't it. I don't feel old at all! Sure, I have gray hairs that I conceal with highlights. There are more lines around my eyes than there were when I turned 30. And yes, gravity is having a little fun with my rear end. But I'm starting to think that 40 is the new 30, because there are still so many things I not only want to do but have the energy to do, too. And, gasp, having another baby might be one of them.
More women than ever are having babies later in life, so isn't it about time we did away with this notion of 40-year-old mums being old? How about reconceptualizing 40 in general?
I remember when my own mother turned 40. She was already wearing frumpy culottes. My 40-year-old mum friends are rocking skinny jeans and bikinis. They're kicking ass at CrossFit. They go on adventure vacations and start their own companies. These women give me hope that the next decade of my life may be the best one yet. Especially since I can assure anyone who's afraid of getting older that it's not bad! I feel more comfortable in my own (slightly less taut) skin than I did at 30 and less like I'm competing with anyone, other than myself. I'm more knowledgeable about what foods and exercise best serve my body. I know who I am and what I want. I've even made peace with the fact that high-waisted paints are the only silhouette that flatters me (they're stylish, OK?!).
I may be wiser in certain ways, given that I've gained another 10 years of life experience, but I mean it — I still don't feel older. In fact, it's hard to believe I'm this "old"! Inside of me is a little girl who still feels odd being called a Mrs. She isn't sure why anyone lets her do grown-up things like open a Pottery Barn credit card, own crystal candlesticks, or make decisions about kids' orthodonture. Certainly, she's playing dress-up when she puts on pearls or perfume. How can someone who still feels giddy when a Disney movie comes on be turning 40? Something's not right!
It's also not fair, because the last decade of my life flew by faster than the kid in that Jeep who passed me the other day and made me wonder how the hell he's old enough to drive. But worst of all, I blinked and my childbearing years are dwindling; some would even say they're over. I was privileged to welcome four children over the past 10 years, yet I still don't know if I'm done having babies. It all just happened so fast. But all we hear about is that after the age of 35, it's considered a geriatric pregnancy, as if we're 89. I felt like Helen Mirren when I announced that I was pregnant with my fourth baby at age 38.
But I'm not in menopause yet, folks. And the thing is, I'm quite certain that I'm in good company with many other women my age who want to have babies. A lot of my friends didn't get married until after 35, let alone start trying to get pregnant. More women than ever are having babies later in life, so isn't it about time we did away with this notion of 40-year-old mums being old? How about reconceptualising 40 in general?
Because at (almost) 40, I still hope to master Crow pose, travel to Singapore, and finally beat my husband at Super Mario Brothers. And I plan to keep wearing my hair long and choosing bright purple for my pedicure. I am not old! Neither is Joanna Gaines, Rachel McAdams, Gabrielle Union, Jennifer Garner, Jennifer Lopez, and a slew of other fabulous, vivacious 40-something mums who are proving age is just a number.