What Happens When You're 4 Weeks Pregnant
It All Starts Here: What It's Like to Be 4 Weeks Pregnant #weekbyweek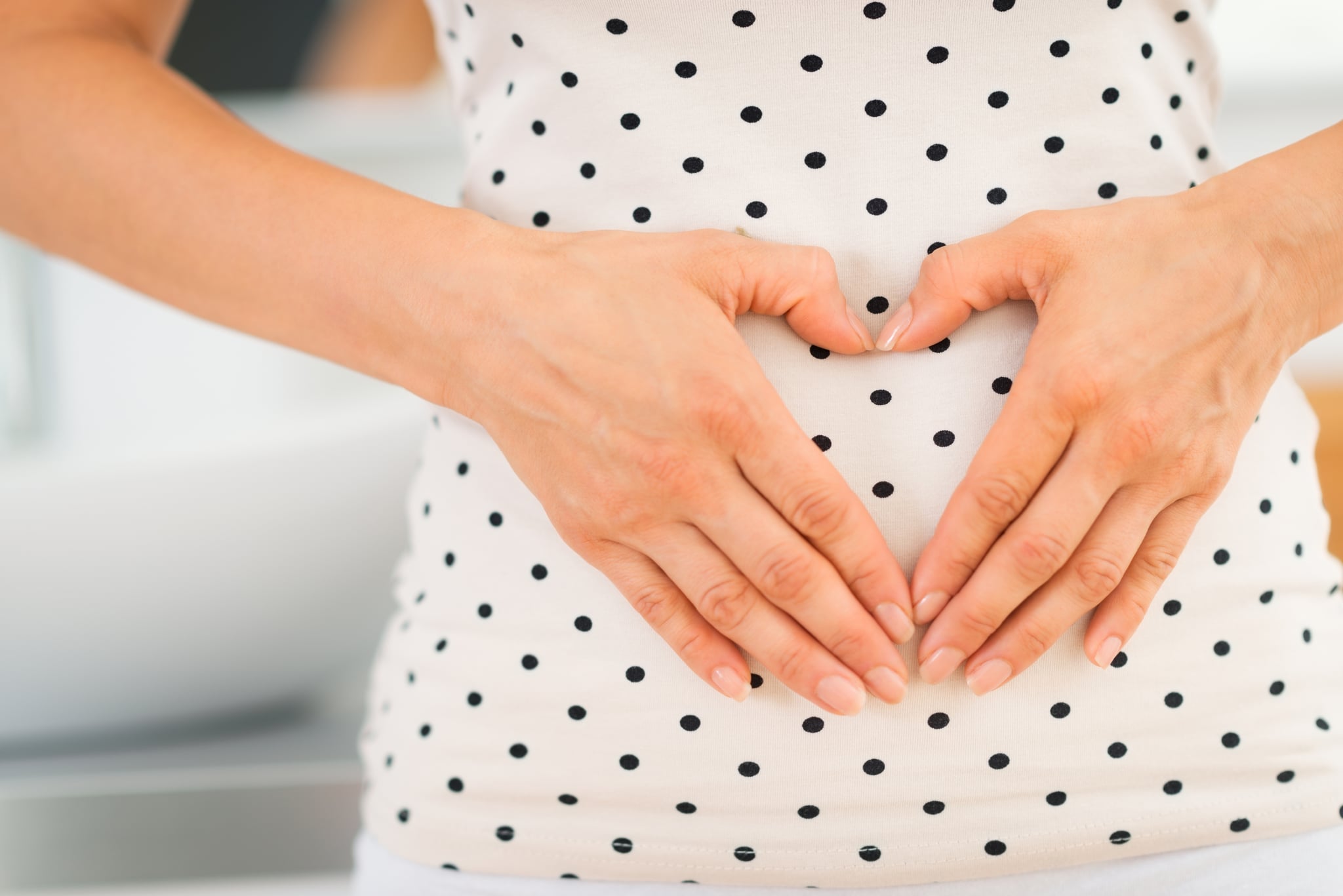 Two lines on the pregnancy test and everything has changed.
Maybe this is a moment you've been waiting for. Maybe this is a bit of a shock and you don't quite know what you're going to do. It's entirely normal to feel overwhelmed when you discover that you're pregnant. And it's not just the hormones coursing through your body (though they don't help): it's a life-altering moment for many women.
If you know you're pregnant at just four weeks, chances are it's because you took a home pregnancy test as soon as your period was a little bit late. (Many women don't find out they are pregnant until they are five or six weeks along.) And while at four weeks, many of the pregnancy symptoms are yet to come, your body is already working overtime to protect and grow new life.
What's happening this week?
At four weeks, cells in the fertilised egg are dividing rapidly , as it makes its way to the uterus where it implants on the uterine wall. At this point, it becomes known as a blastocyst.
How big is my baby?
At four weeks, your baby is just 2mm in diameter: the size of a poppy seed or the tip of a standard ballpoint pen.
How accurate are home pregnancy tests?
False positives in pregnancy tests are unusual, but false negatives are fairly common.
This is because accuracy of the results of a home pregnancy test can depend on when you take it. Home pregnancy tests measure a hormone called Human chorionic gonadotropin (HCG), which is detectable in urine only once the placenta starts developing. If you take a test around the time of your missed period, there may not yet be enough HCG in your urine for the test to detect. The amount of HCG increases over time, so if you wait until a week after your period was due, you are likely to get a more accurate response.
What's going on in your body?
Most women don't experience many symptoms this early, but the big one is that you might be tired. No, not tired. Bone-crushingly exhausted. Your body is putting all its spare energy into nurturing the new pregnancy, so there's nothing left for you.
Things to think about this week
If your pregnancy is planned, chances are you've been on prenatal vitamins since before you even started trying. But if your pregnancy is a bit of a shock, you should get to the chemist and stock up on pre-natal vitamins as soon as you can. Folic Acid in particular is very important, as it reduces the risk of neural tube defects in babies. It's also important that you book your first doctor's appointment, which usually occurs between weeks six and eight.
Did you know?
You are never actually one or two weeks pregnant? The clock on your pregnancy starts the day your last menstrual period ends, which means it starts before you've actually conceived.