What Information Should You Include in Your Holiday Card?
10 Things You Should Never, Under Any Circumstances, Include in Your Holiday Card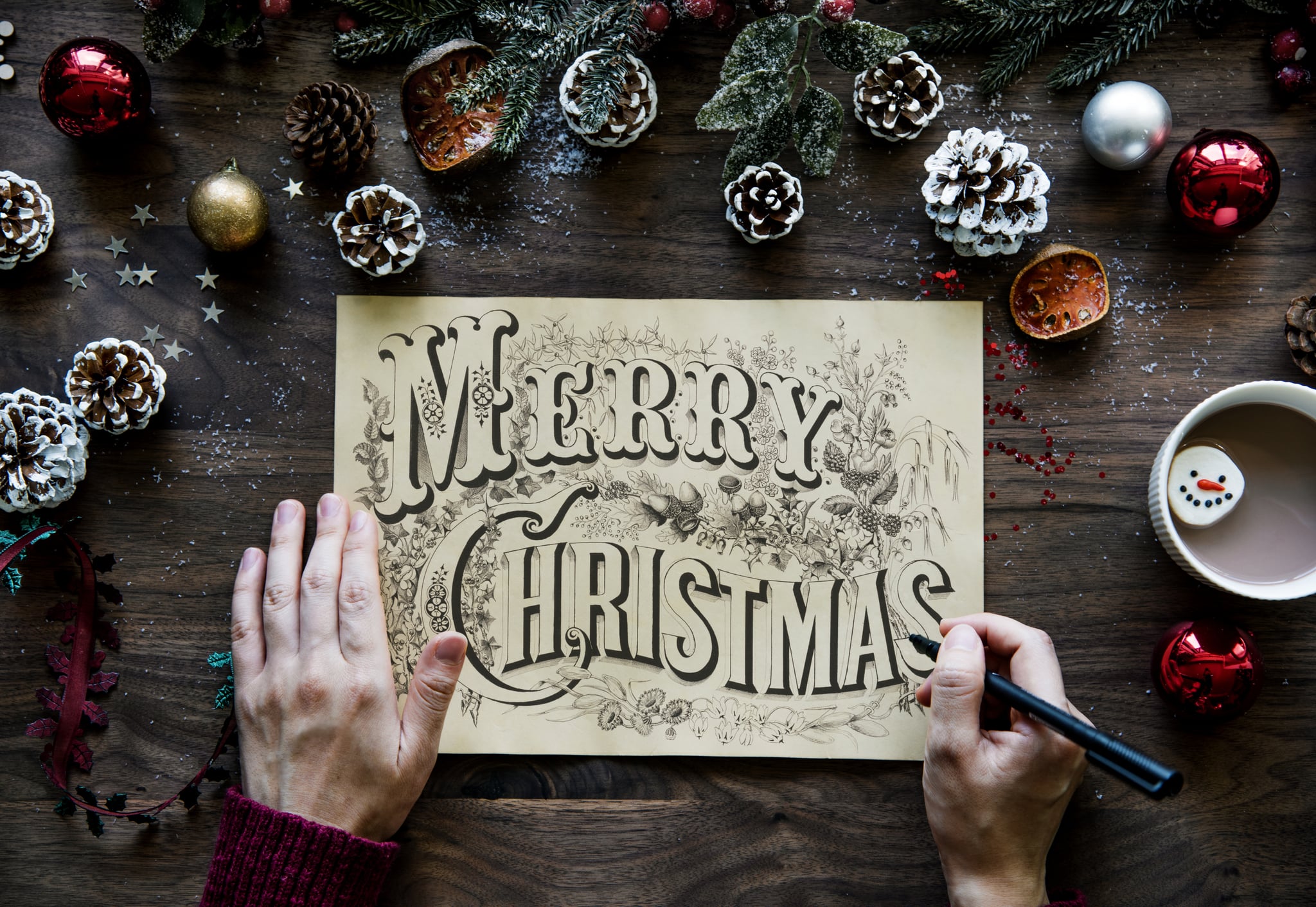 Ah, the family holiday card. There's nothing more divisive this time of year (except for maybe fruitcake) than that one piece of paper that basically doubles as a family newsletter: people either love getting them or hate them entirely. To ensure that yours lean toward the "love it" side, we've compiled a helpful list of things not to include when you're dashing off those holiday greetings. Trust us, the recipients will thank you.
1. Brags
Sure, you're proud of your family. We all are. That doesn't mean we need to hear about their every shining accomplishment. I mean, if somebody wins the Nobel Prize, then yeah, slip that in there somewhere — but the harsh reality is, nobody really cares that Becky won the spelling bee. Say she's enjoying school and doing well and leave it at that. Also included in this category are the ever-offensive humblebrags. You know, self-congratulatory statements poorly disguised as self-deprecation: "The kids just keep winning trophies — it's like they bring home a new one every day. We're running out of places to put them! Our 5,000-square-foot house just isn't big enough!" Just . . . no.
2. Bummers
Holiday greetings are supposed to be light and upbeat, not cast metaphorical gloomy rainclouds over the readers. Even if it's been a rough year, stick to the positives. There's no need to mention that your beloved Fluffy was hit by a car or that your house befell a pesky bedbug invasion.
3. Big News
Along the same lines, the holiday card isn't the place to drop earth-shattering info for the first time. If there's a big event that hardly anyone on your list knows about, especially a traumatic one like a death or a life-threatening illness, tell them in person for goodness' sake.
4. Gossip
If a statement isn't 100 percent verifiably true, don't make it. Leave the hearsay for those "OMG, did you hear?" texts with your friends. Better yet, stick to facts about only the people who live in your household.
5. TMI
The fact that your kid finally craps in the big potty is definitely exciting — but only to you, 'cause you've been the one changing the nappies. Ditto for signs of puberty: your tween or teen will certainly appreciate you not mentioning that, say, Janie's "officially entering womanhood." Also, details of health conditions or surgeries are a no-no. If you must mention them, just say something simple like, "Happily, Grandma's on the mend after her hip replacement!"
6. Polarizing Statements
Nobody wants to read about your political views or your stance on hot-button issues, even if they're currently big news. Save that stuff for the face-to-face conversations around the table at family get-togethers. Just kidding — nobody wants to hear it then either.
7. Chapters
Short, sweet, and simple are the three keys to assembling a decent holiday card. It's supposed to be a concise summary of your family's year, not a rambling discourse on so many pieces of paper that it costs extra postage. Pare it down to the essentials, and then for good measure, cut out some more.
8. Sarcasm
If you're gonna make a sarcastic remark, do it in a verbal conversation — not in writing, where a lack of voice inflection (and/or eye-rolling GIFs and emoji) can make it hard to tell if you're being serious.
9. Financial Info
If your financial situation changed over the year, you're best to leave it out of the holiday greeting. If you bemoan your money troubles and your tight budget, you'll be seen as a whiner, and your friends and relatives will wonder if this is a thinly veiled attempt to solicit some donations. If you mention your hefty raise, your beefy investment portfolio, or exactly how much you paid for your new house, you could be regarded as a bit of a braggart (see #1).
10. Glitter
There's nothing worse than a shower of glitter or tiny reindeer cutouts falling all over the lap of an unsuspecting recipient. Just. Don't. Do. it. Because even if you've followed our suggestions, and your letter is fantastic, the cleanup of a billion tiny sparkles never is.