What International Women's Day Means For Parents
How and Why We Should #PressForProgress at Home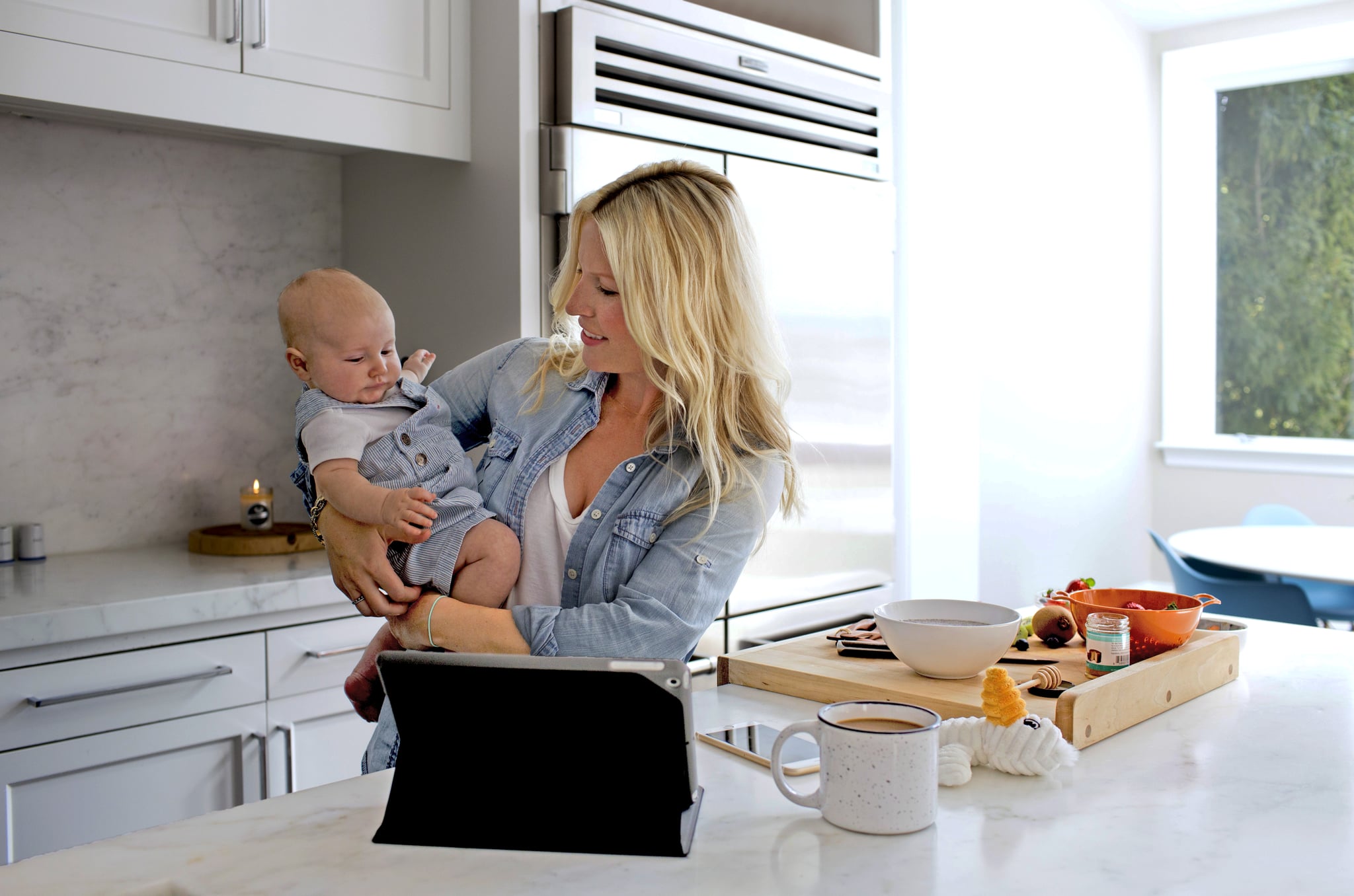 There's so much to love about International Women's Day. It's a day where we can focus on how far we've come and what we have left to do. Where we can commit anew to fighting for women in leadership, for equal pay, for visibility. In short, we can fight for equality.
Plus, there are lots of really good breakfasts.
But when you're at home, up to your elbows in nappies, reading "The Very Cranky Bear" for the I-lost-count-months-ago-th time, a gorgeous catered brunch where you discuss how to ensure we have more women on panels over poached eggs seems a million miles away. And even if you're back at work, to get to the brunch in time you'll have to organise for someone else to drop bub at daycare and your partner has that early meeting and his boss doesn't care that it's International Women's Day, and so you miss out. Again.
It's not that the important topics discussed at breakfasts and brunches don't matter — of course they do — but there are other fronts on the fight for equality that are just as deserving of our attention.
Specifically, the home front.
It's something we hear over and over: couples who had a pretty even balance of work find things dramatically shift once you add a baby or two to the equation. And at first, it makes sense: unfortunately, Australia doesn't have the same generous options to split parental leave between parents that countries like Sweden have, so it makes sense for the parent who is able to take leave to take on the bulk of the parenting responsibilities.
But statistics show that once those patterns are established, they're hard to break.
The work that we're doing within the home often affects our performance in our paid roles too. It's difficult to perform your best at work when you're worrying about whether or not you remembered to pack a hat in the day care bag and who's going to look after the kids when you're at your mother-in-law's birthday party next week.
Those things — the worries and concerns and practicalities of managing a household — are all part of the mental load that parents have. And this International Women's Day, it's worth turning out attention to how we can more equally distribute mental loads.
If you haven't heard about the concept of mental load, this excellent graphic from the French comic Emma explains it perfectly. This essay in Harper's Bazaar also had me nodding in agreement.
Mental load is all about the thinking and organising and planning that needs to be done in every family. Just like paid employment and house work, it's one of the things to factor in when you think about how to divide responsibilities in your home.
Rather than one person bearing most of the load, you can choose to split your organising into categories and each take responsibility for them. For example, one person might look after the housework schedule (assigning tasks, setting deadlines, following up when things aren't done) and medical issues (health insurance, booking appointments, keeping track of prescriptions) while the other looks after meal planning, other bills and childcare.
It doesn't necessarily mean doing all the work related to those things, but it does mean doing the organising.
I'll be honest: this isn't something we've figured out at my house. Some days, I feel like I'm drowning in the mental load of keeping track of all the things that need to be done and planned and arranged. I need to practise what I preach and work towards a more even distribution of mental load in our home.
Because if we want to keep pushing for progress, we need home lives that will enable us to do that. As long as we're carrying the burden of mental labour and not sharing it, it's going to keep weighing us down.
Image Source: POPSUGAR Photography / Sheila Gim