Why Celebrate Mothers Day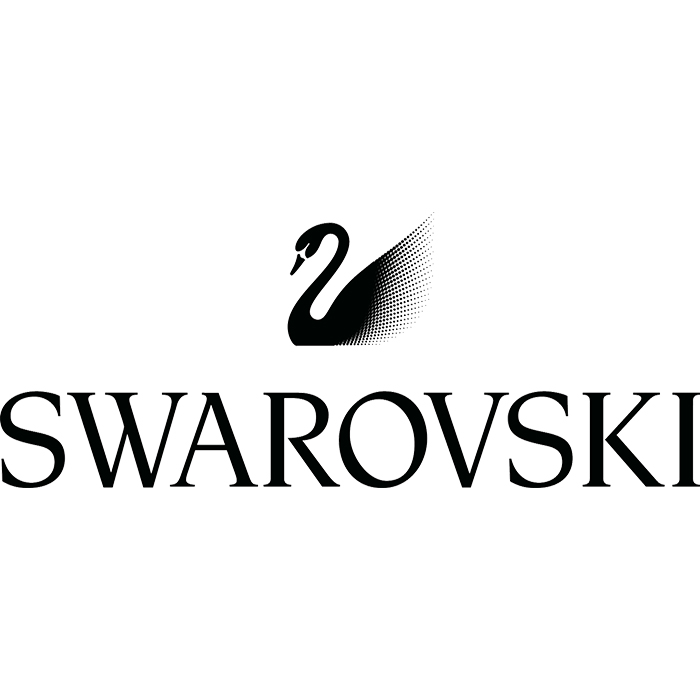 What does it mean to be a mum? While the work that mothers do both at home and out in the world has changed with each generation, the strength it takes has remained the same — and this year, in partnership with Swarovski we're making a point of celebrating every aspect of motherhood. Says Creative Director Nathalie Colin: "Mother's Day is a celebration of powerful females: mothers who made the impossible possible and multitasking women through to those who inspire not only their children but also other women with their unique personal style." The Swarovski Latisha range, with its timeless black and white colour combination, is as multifaceted as the mothers the brand celebrates: elegant and cool, timeless and modern, but above all brilliant.
When you're a Mum, it sometimes feels like you're being pulled in a thousand different directions at once.
Gone are the days when most of us can focus primarily on our homes and raising our children. We are mothers, yes, but we are also employees, business owners, partners, daughters, and friends. On any day, we can be in any combination of these roles at any one time.
We're going back to work sooner after our babies are born than ever before. More of us are single Mums than at any other time in Australian history. We're raising kids to survive and thrive in the 21st Century. We'll teach them how to cook, how to be kind and how to code. We help them navigate the world, both online and off.
We might not have settled the debate about whether we can have it all, but we've certainly shown we can have, and do, a whole lot all at once.
Sometimes, yes, we're overwhelmed. But we can look to inspiring women who are sharing their journeys with us: The mums who show that it's possible to be many things at once, and that in living full lives, we're doing the best thing for our children and ourselves.
We look to Jodi Kantor and Megan Twohey, two reporters from The New York Times who helped break the Harvey Weinstein story, kicking off the #MeToo movement.
After winning the Pultizer Prize for their reporting, they gave a speech that showed how important being mothers was to that story. They spoke about their daughters, both under 18 months when the reporting began, and how they'll explain the story of what they did when their girls are old enough to understand.
They said "But the two of us, and all of the other reporters around the country who worked on these kinds of stories, did so with the hope that girls your age will know nothing but dignity and decency in the workplace and beyond."
For Twohey and Kantor, their work lives and their home lives aren't two separate things: They are intricately linked. The work of motherhood is the work of making the world better, bit by bit. Sometimes we do that at home. Sometimes we do it in other ways. But all the work is important.
The work of motherhood is the work of making the world better, bit by bit.
So this Mother's Day, let's think about all the dynamic, passionate women who raise their children and find time to make the world a better place: Those that work outside of the home and those that don't. Whether they're caring for elderly relatives or volunteering at the local soccer club or pulling double reading duty in the classroom for all the parents who can't be there. The mums who support other mums. The mum who are brave and bold and vulnerable.
The mums like Chrissy Teigen, who speak openly about struggles with fertility and with post-natal depression.
The mums like Tracey Spicer, who fight discrimination after returning from maternity leave, and have spent the last decade fighting for other women.
The mums like Samantha Cardone, who build million-dollar businesses when their own kids are small.
The mums like Clementine Ford, who challenge our ideas of what parenting in the 21st Century should look like.
So this Mother's Day, let's think about all the dynamic, passionate women who raise their children and find time to make the world a better place
The mums like Turia Pitt, who show us how much strength one person can have.
The (soon-to-be) mums like Jacinda Ardern, who refuse to choose between parenthood and a career.
And the mums whose names we don't normally know, who live quietly, not drawing attention to themselves, but who are the hearts of their families and their communities.
I can't wait to share my second Mother's Day as a mum with all the women who challenge and inspire me every day to be a better parent — and a better person.
Don't forget to let your own multi-faceted Mum know how much you care — shop Swarovski's Mother's Day collection here.