Why Having a Newborn Is Better Than Being Pregnant
The 7 Words You Should Never Say to a Pregnant Woman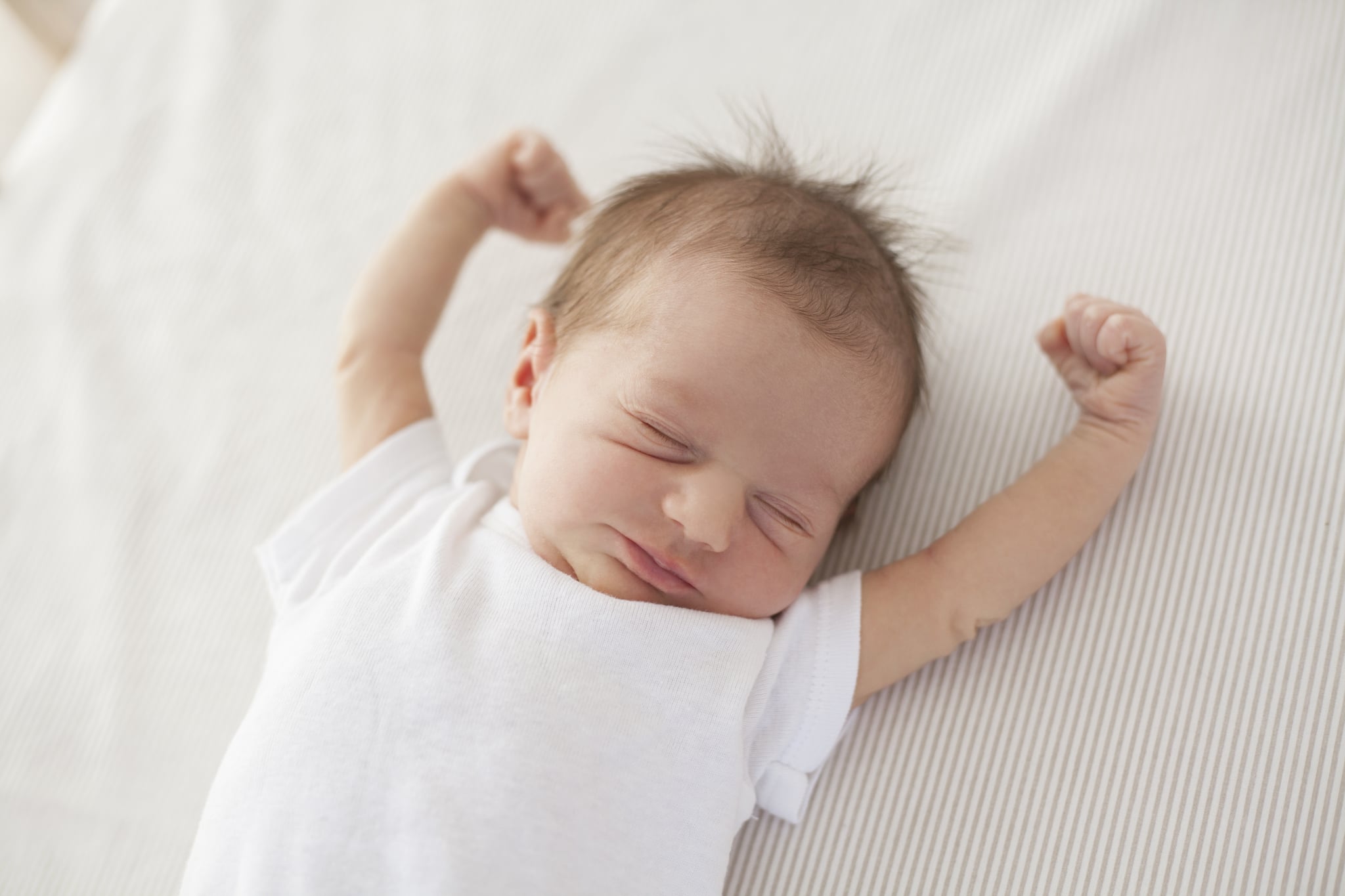 My pregnancy was anything but blissful. Diagnosed with hyperemesis gravidarum, I spent most of the nine months throwing up regularly. I was hungry, weak, and I couldn't sleep for more than an hour at a time (thanks, pregnancy bladder). I could not wait for it to be over.
Yet when I talked about how I was struggling with pregnancy, both on social media and in person, I'd frequently hear the same thing, the seven words I came to hate more than any others: "Just wait until the baby is born".
Even meant kindly, they hung over me like a threat, warning me that the worst was still to come, telling me to steel myself for the intrusion of this baby in my life and the terror to follow.
But then I gave birth to my daughter and you know what? It wasn't worse. In most ways, it was easier.
Sure, there were lots of difficult times (like the two months when she refused to sleep for more than an hour at a time, day or night). But unlike during my pregnancy, I could share those struggles in practical ways. I could hand the baby to my partner or my mother or my mother-in-law, or any of the myriad of friends and family who offered their help, and take a nap or have a shower in peace.
Because for those of us lucky to have co-parents and supportive families, parenting isn't something we have to do alone. We don't have to be the one to change every nappy or watch over your little one every moment when they sleep. We can share that work.
Pregnancy, though? The vast majority of the struggles are on you alone. You can't take a ten-minute break from pregnancy. You can't just check out for an afternoon. You can't take off that heavy belly for an hour and let someone else hold it. When you're sick on the bathroom floor, there's nobody else who can be sick for you. I found pregnancy to be a uniquely lonely time. Though I shared the journey with my partner, there was so much of it he genuinely couldn't understand.
In my experience, the joy to misery ratio in early parenthood is much better than it was in pregnancy. It's certainly not easy, but even when you're cleaning up vomit when your toddler's into their third night of gastro, there's that moment when they put their hand on your arm, look you in the eye and say "Mummy". The delights are frequent and sustaining. That isn't to undermine the reality of postnatal depression, and everyone's experiences are different, but the early months of parenting are certainly not universally worse than pregnancy.
When my daughter cuddles in to me as we read her favourite "Emma" book for the umpteenth time, as she makes her funny faces as we read each page —"angry", "amused", "scared" — I sometimes think back to those seven words and how I wish I'd known the rest of the sentence. "Just wait until the baby is born..." because it's about to get so much better. "Just wait until the baby is born..." because you'll get to shower them in hugs and kisses. "Just wait until the baby is born..." because you're about to meet a little person you'll love to eternity.
For me, pregnancy was something to endure. But actually parenting? That's something to treasure.
If you're in need of support, you can call:
PANDA on 1300 726 306 (Monday to Friday, 9 a.m. to 7.30 p.m. AEST);
Lifeline on 13 11 14 (24 hours, Monday to Sunday); or
Beyond Blue on 1300 224 636 (24 hours, Monday to Sunday).