There's an Animaniacs Reboot Coming to Hulu
The Animaniacs Are Definitely Coming Back Thanks to Hulu — With the Original Voice Cast!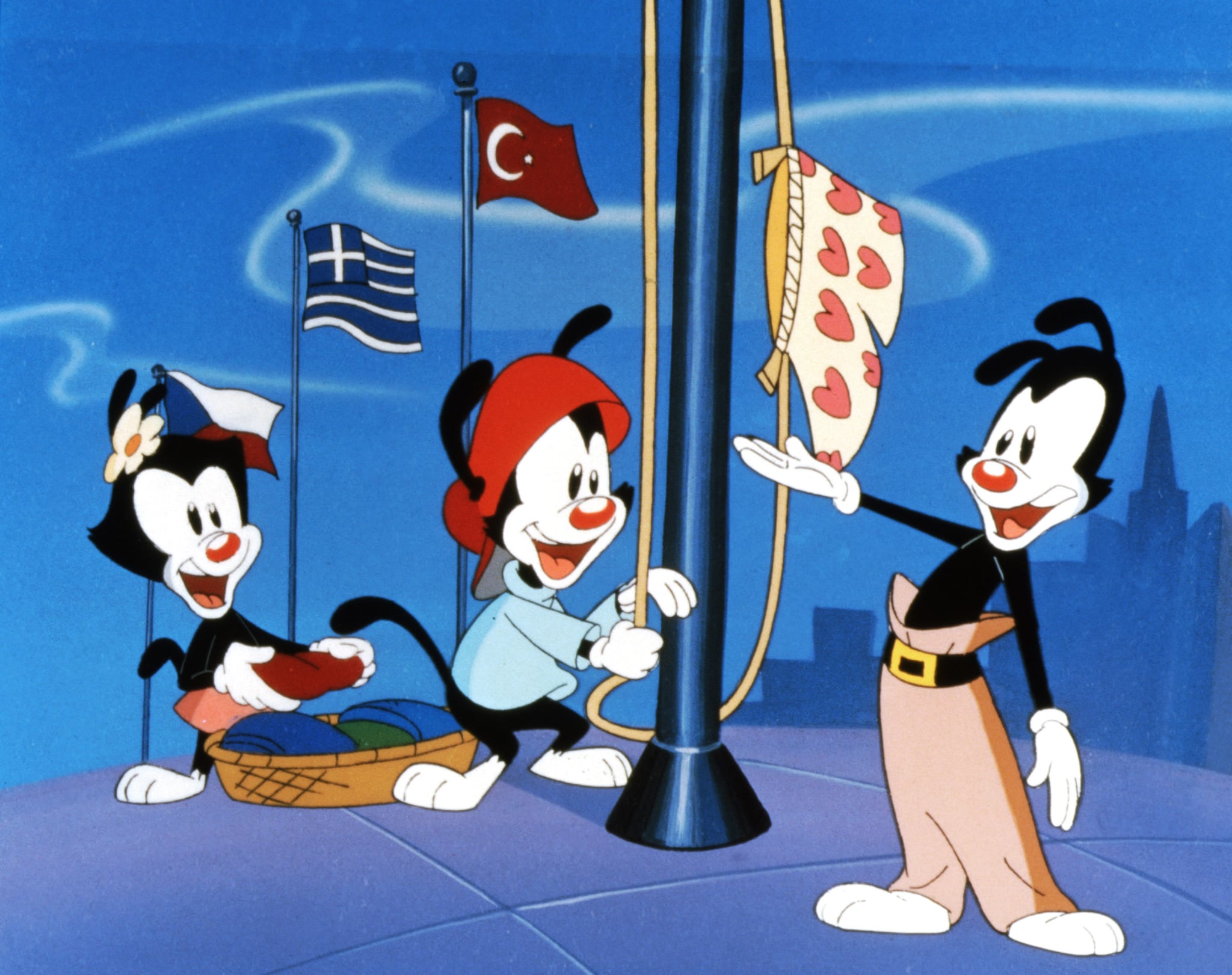 The wacky and hilarious Animaniacs are coming back to our various screens in 2020 thanks to Hulu, and the original voice cast are coming with it! That's right, the original voices of Yakko (Rob Paulsen), Wakko (Jess Harnell), and Dot (Tress MacNeille) from the animated show's first run between 1993 and 1998 will be back to create even more hilarious content for you and your kids to enjoy.
According to Hulu's original press release back in January 2018, "Under the two-season straight-to-series order, Steven Spielberg will return as executive producer of the series . . . The series marks the first Hulu Original made for families, and with the legacy of these beloved characters, is intended to provide a co-viewing opportunity and experience for families to enjoy together."
The casting news was announced on Twitter on Oct. 8 by the account for The Animanicast, a podcast that centres on the show, after it was printed in Paulsen's new book, Voice Lessons: "We are VERY pleased to finally see in PRINT today in @yakkopinky's 'Voice Lessons' that the original voice cast of #Animaniacs has indeed been working on the upcoming reboot!"
So fun! We can't wait to see the new episodes come 2020.