Inflatable Air Fort For Kids
Buh-Bye, Messy Couch Fort!! This Inflatable One Fills With Air in Just Seconds!
As POPSUGAR editors, we independently select and write about stuff we love and think you'll like too. POPSUGAR has affiliate and advertising partnerships so we get revenue from sharing this content and from your purchase.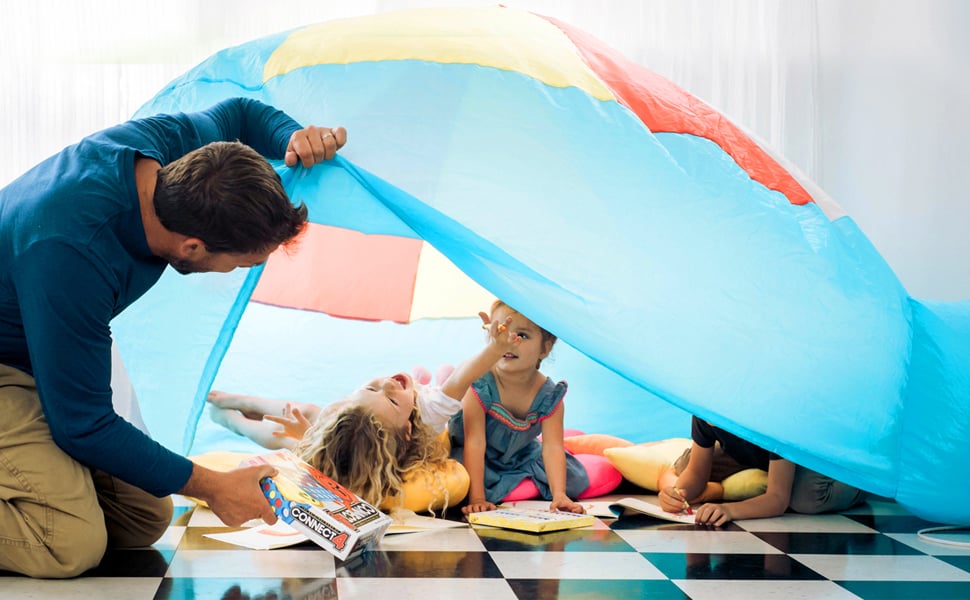 There's a reason why children love spending time inside of forts — not only are they magical environments that lend themselves to creativity and wonder, but they can also become a space the kids can call their own. And while many families take the DIY route and end up with couch cushions on their floor indefinitely, a product on Amazon seeks to put an end to the dismantled living room saga.
The Original AirFort Build A Fort ($50, originally $60) attaches to a regular box fan and fills up in just seconds — no blankets, sheets, or couch cushions required — and can be stored away just as easily. And at 6.5 feet in diameter, it's big enough for a few kiddos to get inside! It's a genius way way to keep the kids entertained indoors, and definitely something you'll want to grab before the rainy season.