7 Important Life Admin Tasks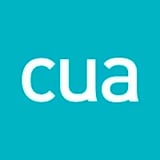 This article was written in partnership with CUA. Open an account within 5 mins and get all the amazing benefits in a snap. Click here for more.
When you're in your 20s, you feel like you've got all the time in the world. It's so easy to get swept up in the moment, grabbing dinner with your girls and devoting hours to your career to get on top of that ladder. And those things are definitely worth the time you spend on them (especially dinner), but what about all the life admin tasks you've probably put off for a while?
If you're like me, you've probably procrastinated on at least five of the things on this list, but we're here to help you get back on track. Here's what you should have sorted sooner rather than later:
1. A Budget You Can Actually Stick to
We've all made budgets before and watched as they flew out the window the very next week when a coffee craving strikes hard. It happens! But a budget you can stick to is really valuable as you get older. Not only will you have a strong idea of what you can and can't afford to splurge on, but the mental satisfaction in knowing that you're acing your finances is super motivating — not to mention a massive relief.
2. Regular Cervical Screening Tests
Your health is incredibly important, and by the time you're 30 you should definitely find yourself a GP that you can trust. Once you turn 25, you're statistically more likely to contract cervical cancer than when you're 18, so regular screenings are crucial in making sure you stay healthy and on top of things. It may not be the most comfortable thing in the world, but it's definitely better than the alternative.
3. Consolidating Your Super
If you've left it to the last minute to consolidate all your super into an account that's right for you, you could very well have a bunch of money just sitting there doing nothing right now. Do your research and find a fund that not only rewards you in the long run, but also invests your money in things you believe in. Setting yourself up for the future may not seem like the sexiest thing to do in your 20s, but you'll be thanking your past self when you're older — trust me.
4. Be Dedicated to Your Savings
I don't know about you, but I'm definitely guilty of being too lax about dipping into my dedicated savings. You know how it is — festival tickets go on sale, awesome flight sales get announced, or you're just having a bad day and decide to treat yourself. The solution? Implement something like CUA's savings top-ups. Every time you spend $10 or more, it'll send your desired amount from $0.50 to $5 directly into your savings.
5. An Organised Phone
Even if you give off the impression of a super organised person who's always put together, I'm willing to bet that your phone may not be. Whether you've got a million email notifications popping up or a bunch of unnecessary apps clogging up space, you're going to want to clear it all out. Make room for the things you really need, whether that's social media or Google Pay™, Apple Pay and Samsung Pay (depending on your phone - and all accessible with CUA) to pay for your morning coffee. That way you can leave everything else behind, even your wallet.
6. Asking For a Raise
It's super intimidating, but knowing your worth and not being afraid to ask for it is a huge step in growing as a person. If you've got tenure with your company and you believe you've earned a raise, it may be time to book in a meeting with your manager and find out what's on the cards. Even if they say no, you'll wind up with a solid understanding of what you need to do for next time.
7. Knowing When To Say No
Burnout is real, and knowing when you've got too much on your plate can be hard to figure out when you're young. If your to-do list mirrors mine, you've probably overloaded yourself with tasks that you've wanted to knock over for a while but just can't find the time. Maybe some of the items on this list might even feature on your to-do list itself. Keeping track of your life means more than just knowing what work you've got to get done — it also means checking in on yourself to know where you're at. Saying 'no' can sometimes be the healthiest option.
Image Source: iStock / pixelfit