Advice For Travelling With Friends
The Indisputable Rules of a Successful Group Holiday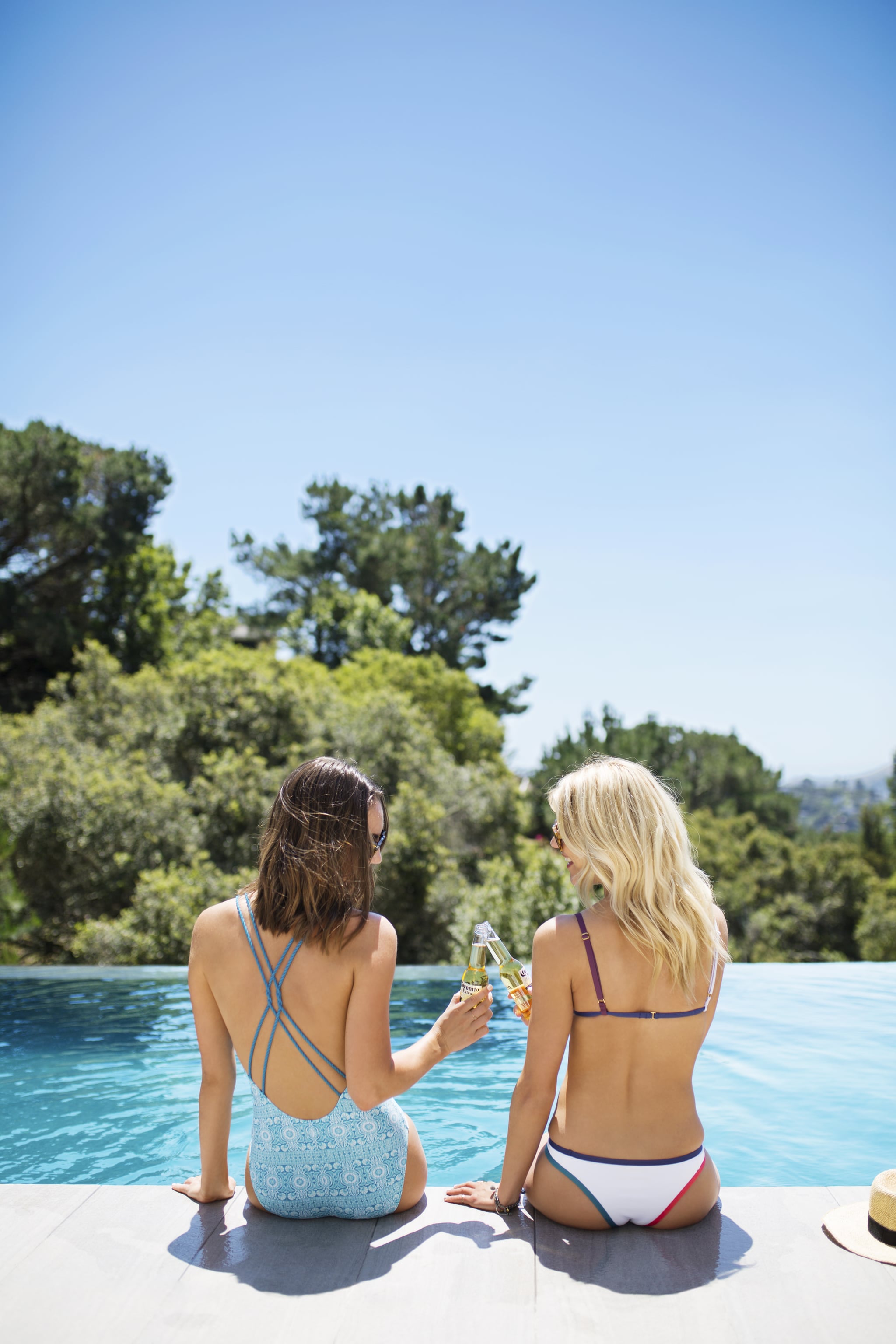 There's little that is quite as fun as a successful group holiday. How could it not be great? Your favourite people, a significantly nicer house than your own, endless leisure time . . . it all harks back to the glory days of the slumber parties you had with your besties in your school days. Talking about boys all night, just with some half-decent wine and some grown-up problems to solve.
The flip-side to a group holiday is, well, when it isn't great. Actually, when it's terrible. This can happen when somebody oversteps, when a friendly debate over dinner turns into a flat-out fight, when somebody doesn't put in for the grocery bill. Or, frankly, when you've all had enough of each other. The worst thing about a group holiday going badly is that there really isn't anywhere to hide. Unless you're prepared to stay in your room for whole weekend sulking, which is a major bummer for everybody involved.
Instead, we suggest familiarising yourself with these golden rules of a successful group holiday.
Invite Wisely
Not every friend you have is one that you can travel with. Keep the mix of friends in mind. Will your quiet friend really have a nice time with your slightly obnoxious friend taking over every group dinner? Actually, re-consider any friend that talks without asking questions. You need friends who are generous, empathetic and great body language readers to holiday with. If you find a group of friends that you can travel with hold onto them forever.
Don't Let One Friend Do All the Organising
Just because one friend is handy with a spreadsheet and getting stuff done doesn't mean that they should be saddled with the load. That said, you should definitely always have a friend with the ability to rally the group into action. These friends are keepers.
Respect Other People's Need for Quiet
Group holidays involve a whole lot of social time, from boardgames to dinners. All wonderful things. But remember to cool it on the "forced fun." If somebody wants to sit reading for a bit they're not being a party pooper. Just respect their own personal boundaries! Plus, some of the happiest times on a group holiday are when everybody is quietly doing their own thing, totally relaxed and comfortable in each other's company. That's when you know your friends are keepers.
That Said, Be a Good Sport
Yes you need some time-out, but that doesn't mean you can't and shouldn't join in those slightly competitive games of Ultimate Frisbee or Cards Against Humanity or go on the bush hike that your one fit friend wants everybody to do. Be a joiner-inner, life is better that way.
Everybody Does the Dishes
If you've hired a beach house or ski lodge or anywhere that has a kitchen/communal area that requires everybody to pitch in with the cooking, preparing food, cleaning . . . you've got to pitch in. There's always a job for everybody, no excuses.
Image Source: POPSUGAR Photography / Sheila Gim