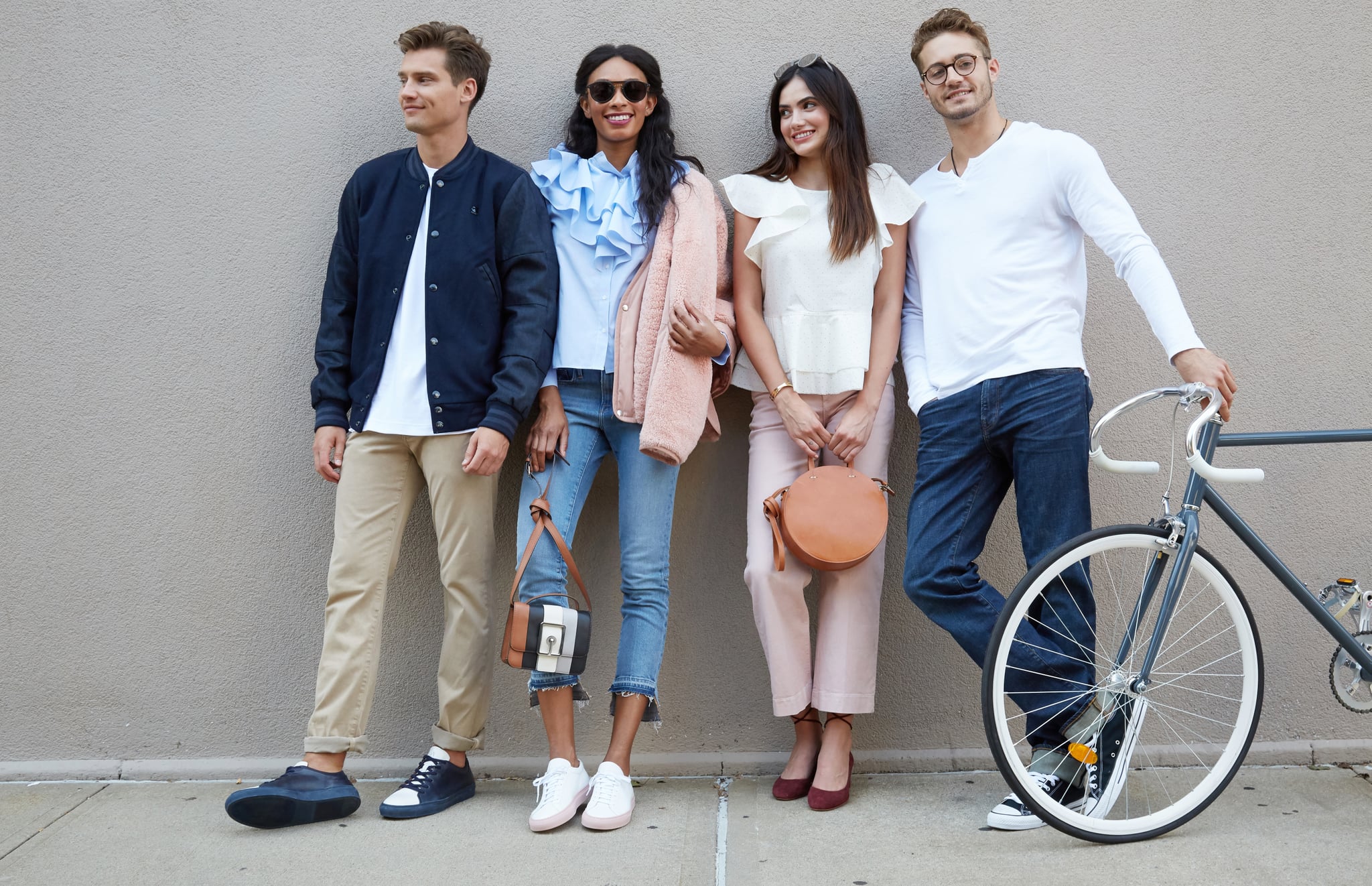 Image Source: POPSUGAR Photography / Diggy Lloyd
Advice For Travelling as a Group of Friends
Top Advice For Travelling as a Big Ole Group
2017 has been a big year for solo travel, but as more and more Aussies are flying off to discover the world all on their lonesome, simultaneously, group travel in the form of a buddymoon, destination wedding or best-buds reunion is also on the rise. Millennials like travel, what of it?
Travelling in a big group of friends is just about the most fun you can have, not to mention a sure-fire way to create bonds that last a lifetime and a Tumblr full of golden memories, but it's not without its dilemmas. There's itineraries to debate, personalities to coordinate and the whole issue of money, which can ruin even the tightest of friendships. To make sure you experience as much of the good and as little of the bad on your next group vacay, we asked experts and seasoned buddymooners to share their hard learnt advice. Bon voyage!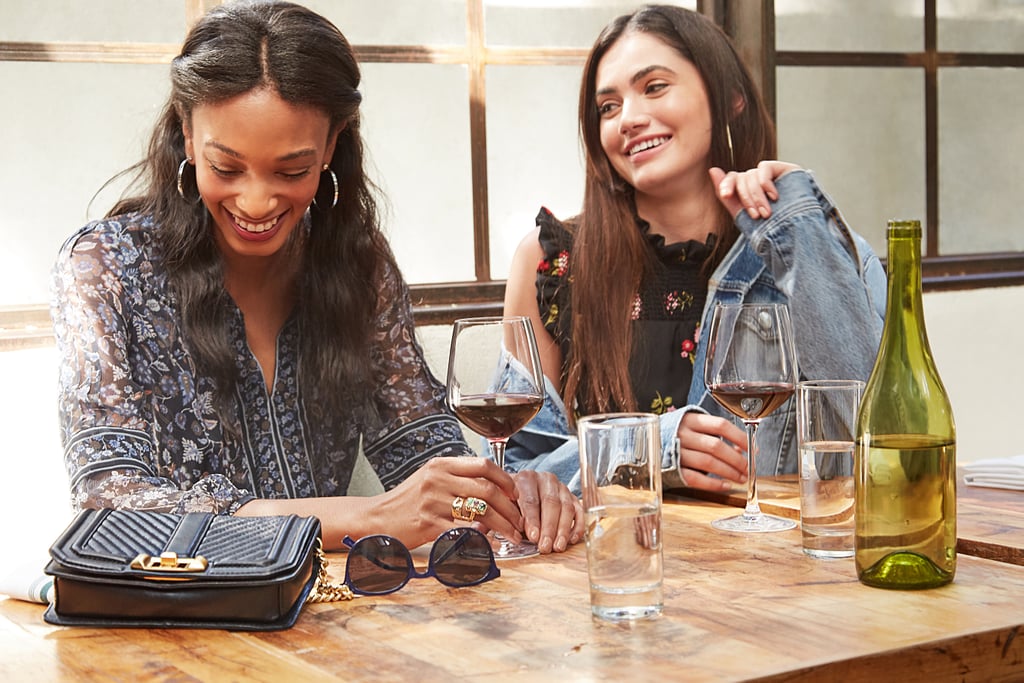 Image Source: POPSUGAR Photography / Diggy Lloyd
PLANNING IS HALF THE FUN
Ideally, host an in-person planning sesh, but if you're not in the same city, make an online forum where everyone can weigh in. A Facebook group is a good start, but dedicated group travel planning apps like Traverfy or Prava are worth downloading. Get as much of the trip discussed, agreed upon and booked in the planning stage as possible. Encourage everyone to give their thoughts so you can make a solid plan of what's going on the itinerary and what isn't.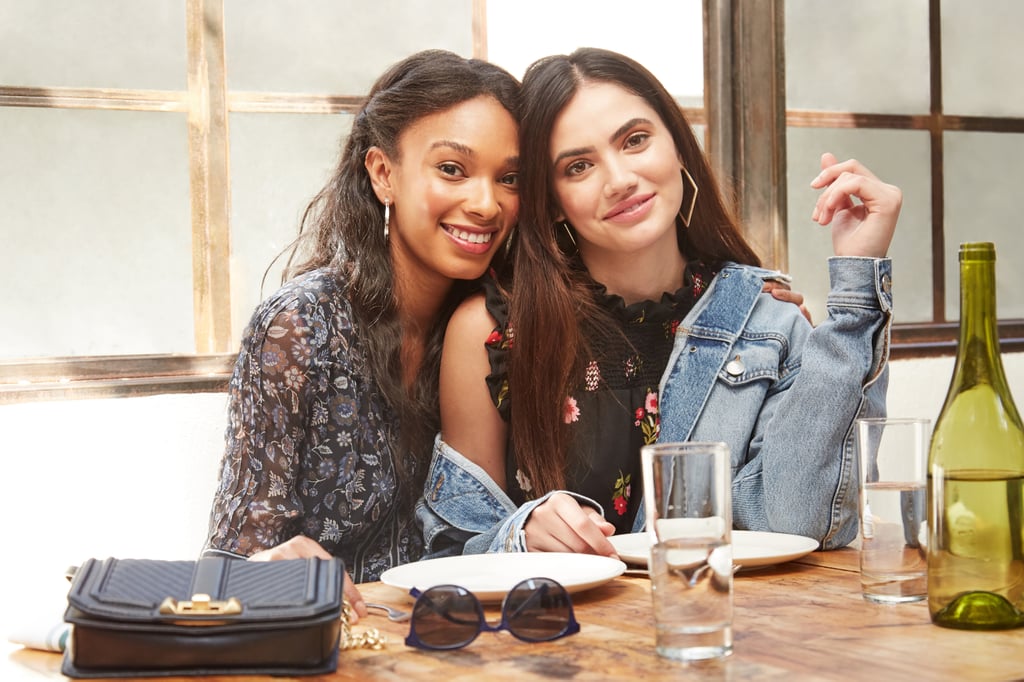 Image Source: POPSUGAR Photography / Diggy Lloyd
IDENTIFY THE AIM OF THE TRIP
Ben Ittensohn, APAC regional manager at Topdeck Travel says the ideal itinerary needs a blend of sightseeing, local experiences and a few twists, but what these are will depend on the aim of the trip. Are you going to relax? To see a different part of the world? To party? It's important to know what kind of trip it's going to be before you get there so that you can temper expectations. If you're travelling with your core BFFs, you'll already be like-minded, but otherwise it's good to be blunt about it. Sometimes the point of a group trip is just to be with the group: "I'm part of a big friend group that's split between Australia and Denmark, and we take a bi-annual holiday together in different part of the world. There's about 12 of us so the majority of the holiday is spent hanging out at the Airbnb, cooking, drinking and playing crazy Danish games," says Alex, 30. "We go out and see some things, but it's not a big culture trip — getting everyone through a day of sight-seeing would be a nightmare. But that's OK because the point of the trip is to be together. If we're going to a country that I know I want to see more of, I just book a few extra days either side for me to play tourist."
ALIGN BUDGETS
Wotif travel specialist Kristy La Bruniy says it's crucial to have an open discussion about budgets and establish how much each person is willing to spend throughout the trip. "What one person considers affordable may not align with what others think, so be sure to be specific — even establish a per day allowance. Money can be a sensitive topic and having this conversation up front ensures everyone is on the same page and your time away is spent relaxing."
CHOOSE YOUR ACCOMMODATION WISELY
You might think you can share a room for three weeks, but chances are, a few weeks in you'll be over it. "If your travel budget won't stretch to individual rooms, opt for a serviced apartment (with separate rooms) or look for a hotel with adjoining or dual-key rooms," says Kristy. On Wotif.com you can use the accommodation filters (apartments, apart-hotels, private residences, etc.) to zone in on exactly what you're looking for.
The Best Trip Planning Apps For Groups
PREPARE FOR MISADVENTURE
The tricky thing about booking accommodation, especially if it's one big guest house, is one person must nominate their credit card to take the blow, which can make said person feel slightly more anxious during the trip. "It's simpler if one person does the booking, but the concern there is one person is then liable on their credit card for damages, and it lands no one else with ownership," says Matt, 25 (who goes on a lot of boys' behaving badly trips, and yes, he knows it's cliche). "Now, we pre-load an 'ah sh*t' bond. Before making the booking, the credit card holder gets everyone's money and a bond of like, $50 each and then, if something happens, we're covered. If it all goes well, there's more money for beers at the end of the trip."
MAKE RESERVATIONS YOUR THING
"You can't be as impulsive as when you travel with a group, because you have so many people to steer," says Chris, 28. "You might be willing to walk a couple of kms to find a good place to eat, but not everyone will. And when you do find somewhere, you've got to get yourselves a big enough table." This is the reason Kristy recommends making as many reservations as you can, as early as you can. Especially if you want your group of 10 to do that tour together, followed by dinner at 7 p.m. on a Saturday night. Amanda, who's fresh from her
wedding
and buddymoon in Greece said their group shared the reservation making, "We didnt have too many concrete plans so there wasn't the pressure to be together all the time. Each night one person would take one for the team and book a big table somewhere and if people turned up then all good, and if not, no worries."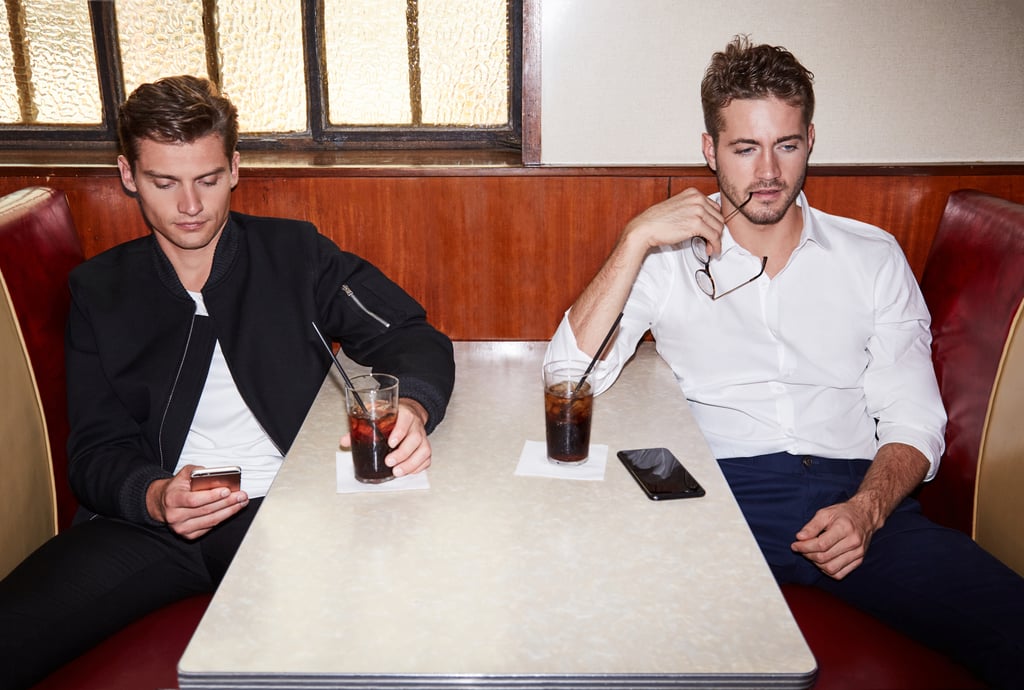 Image Source: POPSUGAR Photography / Diggy Lloyd
DON'T BECOME MUM
Unless you're getting paid to be the tour guide, don't do it. You'll end up exhausted and no one will thank you for it. You may be the groups natural leader but trying to be in charge for the duration of a holiday isn't going to work. Try to relax, accept that people are going to do what they want to do, and that you don't have to ensure everyone is having the trip of their life at all times. ESFP personality types, we mean you.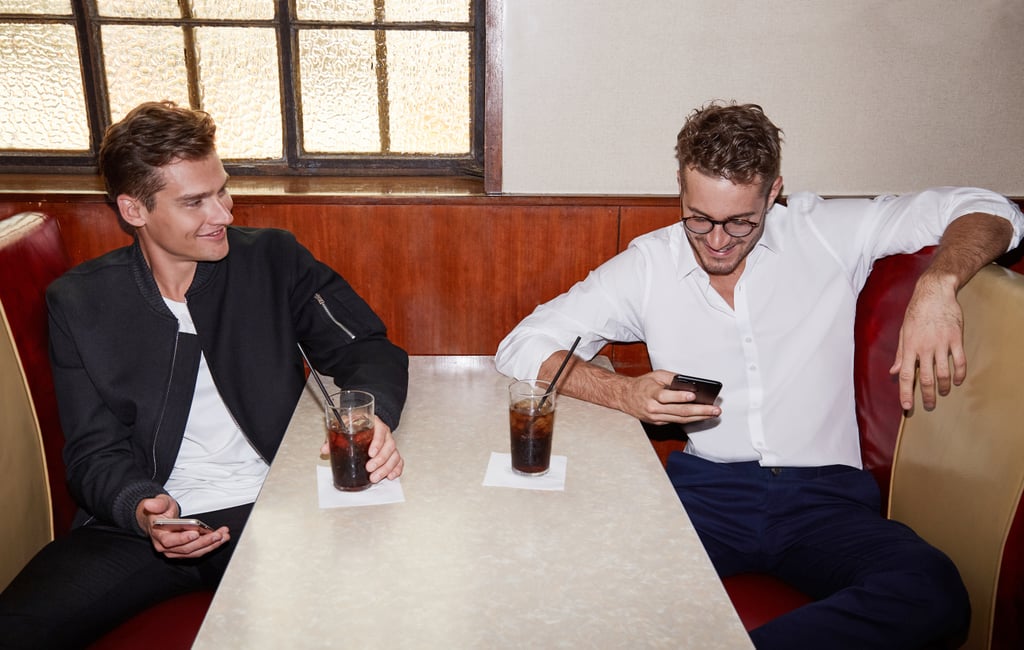 Image Source: POPSUGAR Photography / Diggy Lloyd
BOYCOTT THE BUDDY SYSTEM
Mix it up and be sure not to be with the same person for your entire trip. Kristy recommends sharing rooms with different friends, or swapping car buddies every few days. "Yes, one of your travel buddies might be your best mate but there's a limit to how many times even they can listen to 'that' story." Spread the love!
A NOTE ON MONEY
Once you're on your holiday, figuring how to split costs with your group is the most likely cause of conflict, so find something that works for you early on. If you're going to be eating out a lot, apps like
Splittr
is wise, and making a kitty for groceries is often fairer than buying rounds. "We decided we'd always split the bill evenly, and anyone who didn't want to ordered their dinner separately, which made it fairer for anyone who wasn't drinking," says Amanda. Matt says carrying cash is the answer, "If someone runs out of money and can't get to an ATM, I like to give them a full amount, say $50 for the evening, rather than paying for them through the day's activities. That way they are responsible for that money and how it's spent, they don't have to keep asking and we both know exactly how much has been given and how much will need to be repaid."
RISE AND SHINE TO GET YOUR OWN TIME
"It's important to remove yourself from the group for a few hours every day just to recharge," says Kate, 25. "Scheduling a little alone time makes the group time more enjoyable and it also gives you an opportunity to do something you want to that didn't make it on the itinerary." One way Kristy recommends getting "me time" is to get up before everyone else. While everyone else sleeps you can get some quiet time.
DON'T DESTROY YOUR ROUTINE
You're on holiday and it means you can eat what you want and throw out all concept of time. Amazing. But often your good habits and routine are what keeps you feeling good and happy. If you're someone who struggles on anything less than 8-hours sleep, don't stay up until 3 a.m. every night. If your diet and exercise regime keeps you feeling good, make time for them. You, and your group, will be happier for it.
DO YOU, BUT BE A TEAM PLAYER
Amazing trips are made from positive attitudes. If things go wrong it's usually because the trip isn't turning out as expected, but if you were clear about the aim of the holiday in the beginning, then this shouldn't happen. Do what you need to do to keep yourself happy: if someone's rubbing you the wrong way, get a bit of distance, if you're not liking the itinerary, give yourself an afternoon to do something you want to do. Just don't stew on it and make yourself (and probably everyone else) miserable. Remember that you've spent a lot of time and money on this trip, and you want to make the most of it.
STAY CHARGED
The golden rule! Keep your phone charged and full with ways to contact the rest of the group. "If your phone tends to run out of battery at the drop of a hat, invest in a backup charger," says Kristy. "It will go a long way to avoid stress (or panic) and to keep your travel buddies happy."