Amber Sherlock and Julie Snook Video Opinions
11 Professionals Weigh In on the Amber Sherlock Video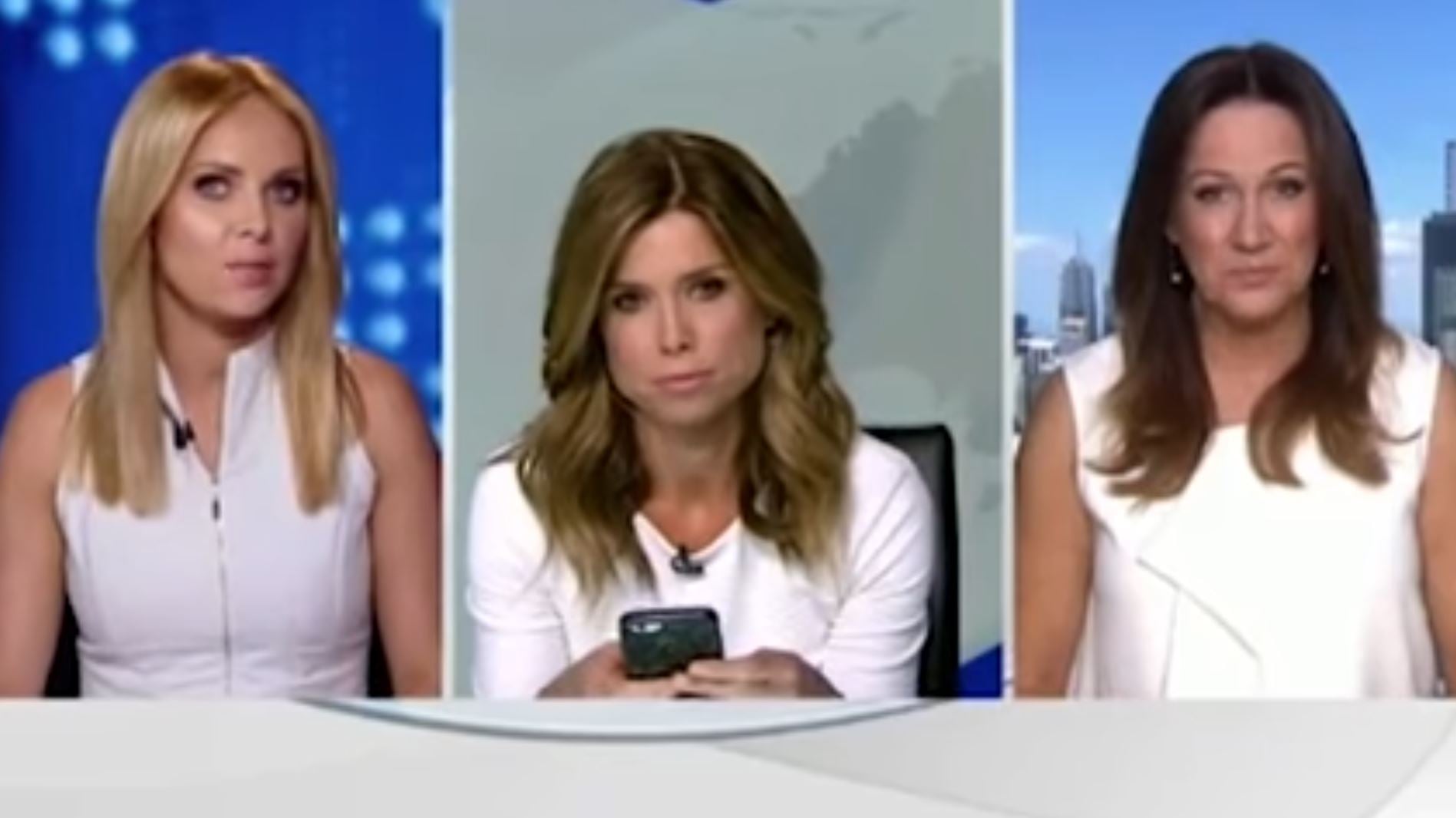 The Amber Sherlock and Julie Snook video is getting almost as much coverage as The Great Dress Debate of 2015. If you missed the whole thing, here's a short run down and the video in question.
Whichever side of the fence you sit with it, it's clearly struck a nerve. On the commute to work this morning, I heard no less than four separate conversations about the video. In the interest of gaining perspective, we asked a bunch of professionals of different ages, genders and ethnicities to weigh in.
Here's what they had to say.

"I have two things to contribute. One, I think they all looked great in white and maybe Amber Sherlock was overthinking things. And two, I hope maybe they and we can move past the squabble about what they're wearing, and realise that it's pretty great to see more TV and news programming where there doesn't have to be an old white dude on screen at all times."
"This is a toughie. Firstly, I think it's an overreaction on Amber's behalf and she could have behaved more appropriately. Secondly, I think two and a half hours is fair warning to simply put a blazer on — no matter how busy you are. But ultimately I think the problem is that a trusted co-worker has leaked this video to the media. We all have our 'moments' and would be mortified if someone videoed it and shared it with the world."
"Team Amber! I could completely understand that wardrobe would not want everyone to be dressed in the same colour. It was good of her to recognise an issue before it became a real problem. Sure, she could have dealt with it in a more professional tone, but the essence of her argument was valid. She just wanted the issue to be fixed."
"I felt very uncomfortable watching the video, and bad for Julie. Sure, she may have been told to wear a jacket beforehand, but we are all too familiar with the feeling of being so completely flat-out during a workday that some requests slip by. It all comes down to manners; Amber could've been gentler in her delivery. They are in a professional setting about to commence a professional interview, after all."
"I'm really tired of petty drama amongst women. With situations like these, it illustrates the miniscule things that we tend to blow up, and it's so counter-productive to our progress. I may be reading into it too much, but if you think about it: two women are clashing over both wearing white? If two men were live on TV wearing navy suits, would they bicker about this? A hard no! There are more important issues out there than what we're wearing, and us women cannot afford to be divided."
"Nothing wrong with a robust workplace discussion, although Amber needs to work on her delivery. Maybe this approach: 'Hey Jules, I'm a little concerned how it's going to look with all three of us wearing white (haha), would you mind finding a black jacket or something else close by to put on before we go live?'"
"Team Julie. She was in the wrong (minus points) and was a bit childish threatening to leave (minus more points), but Amber lost most points for lack of professionalism and belittling a colleague. Not cool. Amber's point is completely valid of course, but there are better ways of managing a situation like that — especially in front of a studio full of people."
"This is a good lesson in remembering to be careful what you say . . . you never know who might be listening. But I have to admit, this just seems like a normal (obviously aggravated) work situation. Amber is clearly the more senior person in this scenario, and I've seen more than a few senior staff get irritated when they've asked someone to do something and they haven't. No boss is going to be OK with that. Plus, there is the heightened sense of urgency that comes with TV. Anyone who's seen Newsroom knows there is no time for niceties. If I was Julie, I'd know I'd dropped the ball, and I wouldn't blame Amber for trying to keep the show up to par."
"There's definitely more at play here than the assumption that Amber was just cranky that Julie was wearing the same colour as her. On top of the fact that wardrobe departments work hard to make sure that everything is balanced on camera, there's always that chance that someone is going to read too much into the outfits. People love policing the appearance of women, after all. As a seasoned professional, Amber was probably aware of this, or in the very least knew that being matchy-matchy would be noticed. Although I don't agree with the way Amber spoke to Julie, we all have bad days at work. The difference is that we have the luxury of it not being filmed. I'm choosing to remain neutral and side with Team Jacket, because it was actually really cute."
"Team Amber! Julie totally knew she was supposed to wear a jacket but was like, 'I look so babin' in this top I'm not changing.' And Amber was like, 'WTF? You pinkie-swore you wouldn't wear white!' and Julie was all, 'Whatevs, it's not even white, it's light blue. I'm leaving.' Julie just wanted to wear her cool top and Amber totally knew she was lying about not having time to find a jacket so she let Julie have it. Julie was right about one thing though — her top was pretty babin'."
"My opinion is that Amber was just having a bad day at the office, and got worked up over something pretty insignificant. The fact that someone leaked the footage says that she's got at least one co-worker offside. If I take a side, it's team Julie, only because she had other tasks to perform than presenting from a studio. Plus, it was powder blue, wasn't it?"