Chip Pizza Melbourne
Would You Like Chips (Yes, Really) on Your Pizza?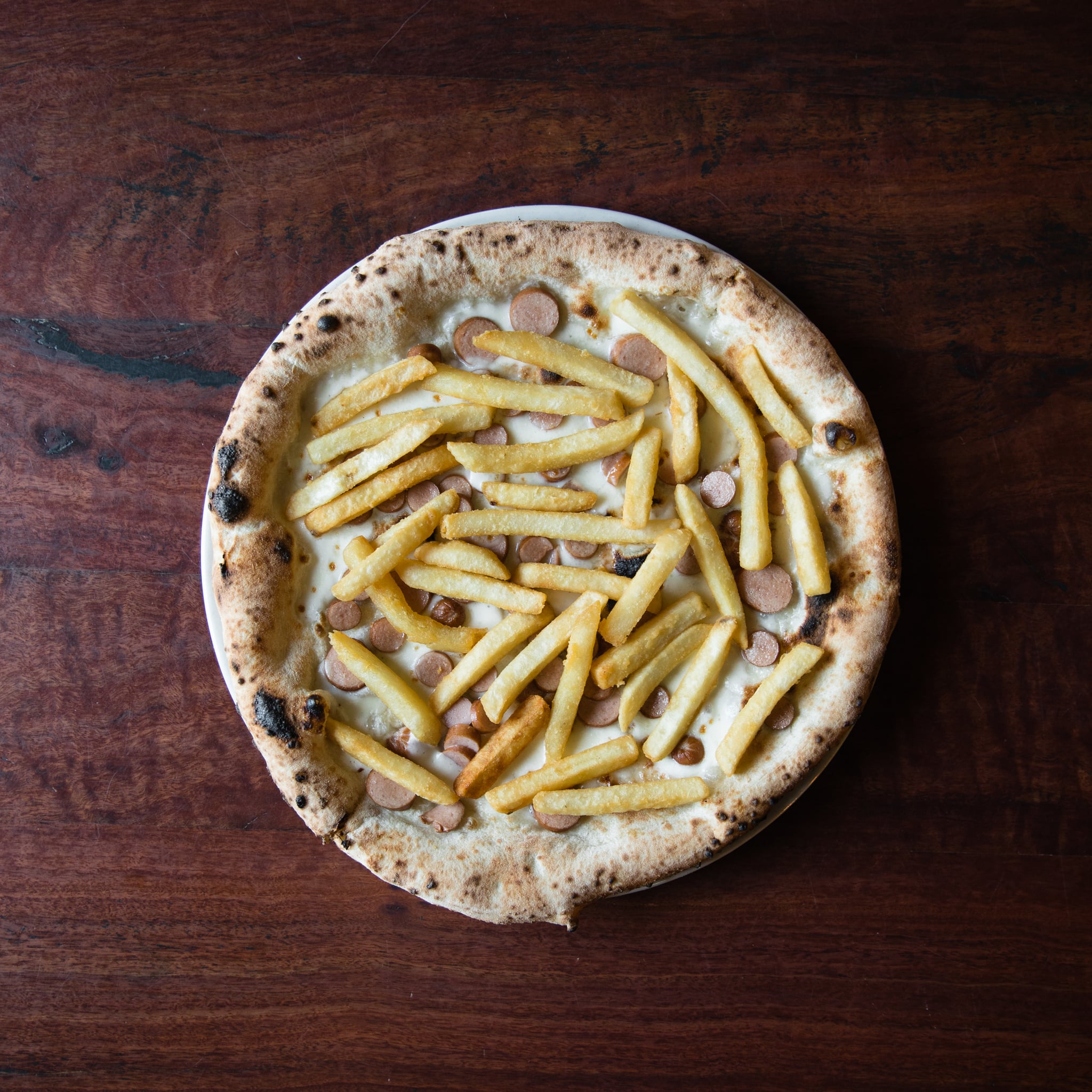 Tomorrow is National Pizza Day (like we needed to tell you), but would you forgo your usual Hawaiian for a pizza topped with chips? Melbourne's restaurant 400 Gradi has put Pizza Viennese (or 'the chip pizza') on its menu and are urging people to try the food mash-up.
Think this is a violation of traditional Italian cooking? Well, it turns out it's actually a classic. The recipe is straight from Naples where it's a favourite among kids. Of course it is.
The 400 Gradi version consists of a Neapolitan-style wood-fired pizza topped with fior di latte, sausage and thick-cut fries.
Would You Order The Chip Pizza?
I'll stick with my Margherita, thanks.
Carbs on carbs, what's not to like!