Dealing With Awkwardness at a New Job
How to Navigate the Awkward "New Person" Phase at a New Job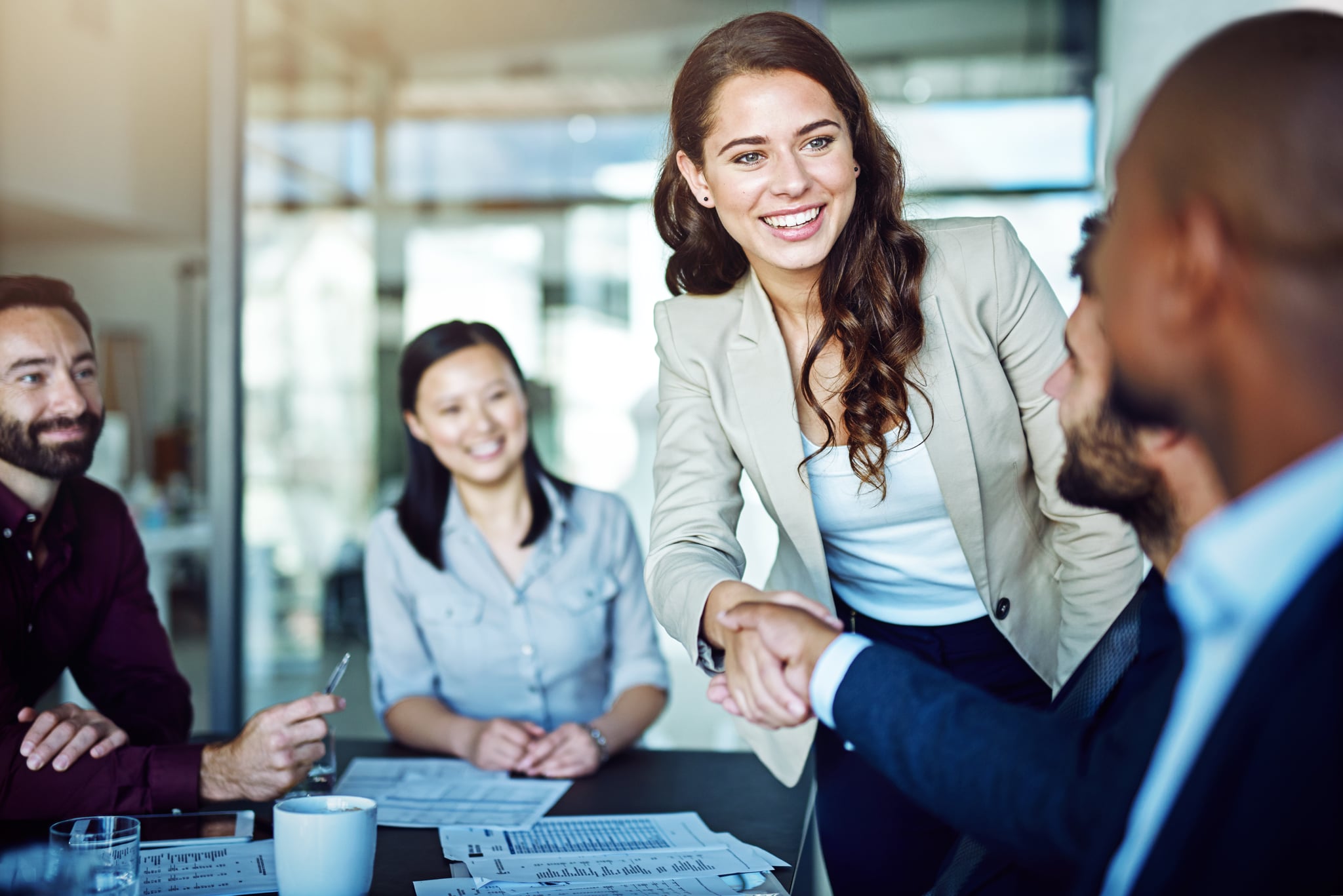 After having an awesome first day at your new job, you might experience a bit of belonging uncertainty in the new office for a while. Making small talk in the break room, figuring out where the supplies are stored, accidentally locking eyes all day with the person whose desk faces yours — there's a lot of awkwardness involved in that initial "new person" phase. According to SoFi career strategist Rachel Kim, the following are some key ways you can take the awkwardness by the horns during this weird transitional period.
Master the art of small talk.
The first few months of a new job can feel like one long trip back to the high school cafeteria. But remember, the company hired you because it wants you there! So keep that in mind and make an effort to be friendly; it will not only make your transition a lot easier but can also help build a foundation for future teamwork and opportunities. One approach is to casually chat up people in company common areas, even if it feels awkward at first. Getting to know people by asking probing but not personal questions like what teams they are on or what first brought them to the company can help you to connect with colleagues and more senior executives and can be a good way to forge friendships and alliances all around the company, which will serve you as you grow in your role there.
Be an active listener.
Take the first few days — and even weeks — to listen and ask questions. Be patient and observant vs. brash and loud. It takes time to fully understand the lay of the land, and forming an opinion before you've grasped all you need to can backfire. You'll know when the time is right to meet with team members to discuss your ideas. Once that happens, be open to their feedback, even if it's not all positive, because the ability to take constructive criticism is invaluable to career growth.
Start building relationships.
Relationships matter — a lot. A huge factor in people's general well-being and happiness is in having authentic connections with others. Meaning, you're able to be yourself, as well as provide support for others to be themselves. This definitely applies in the workplace. In those first few weeks in a new job, set yourself up for long-term satisfaction in your new role by developing at least one friendship as well as creating an internal network for yourself. Build time in your calendar to meet colleagues over coffee or lunch. Career success is directly correlated to having both a close intimate network (from a mentor, or close confidante at work, etc.) as well as a large broader network (for access to information and opportunities, etc.).
Aim for small wins.
Once you learn how and when to contribute, start adding value in bite-size pieces. Volunteer for projects to show that you're a team player. If you're a whiz at problem-solving and organisation, offer your expertise the next time a teammate hits a bump in those areas. But be mindful of coming on too strong or taking on too much too soon. Being successful in the first 90 days is not just about doing great work and building relationships but also about developing the soft skills that will fuel your career growth in the long term.
Image Source: Istock