In Defence of the Text Message Full Stop
In Defence of the Full Stop.
No I'm not mad at you, I'm just punctuating.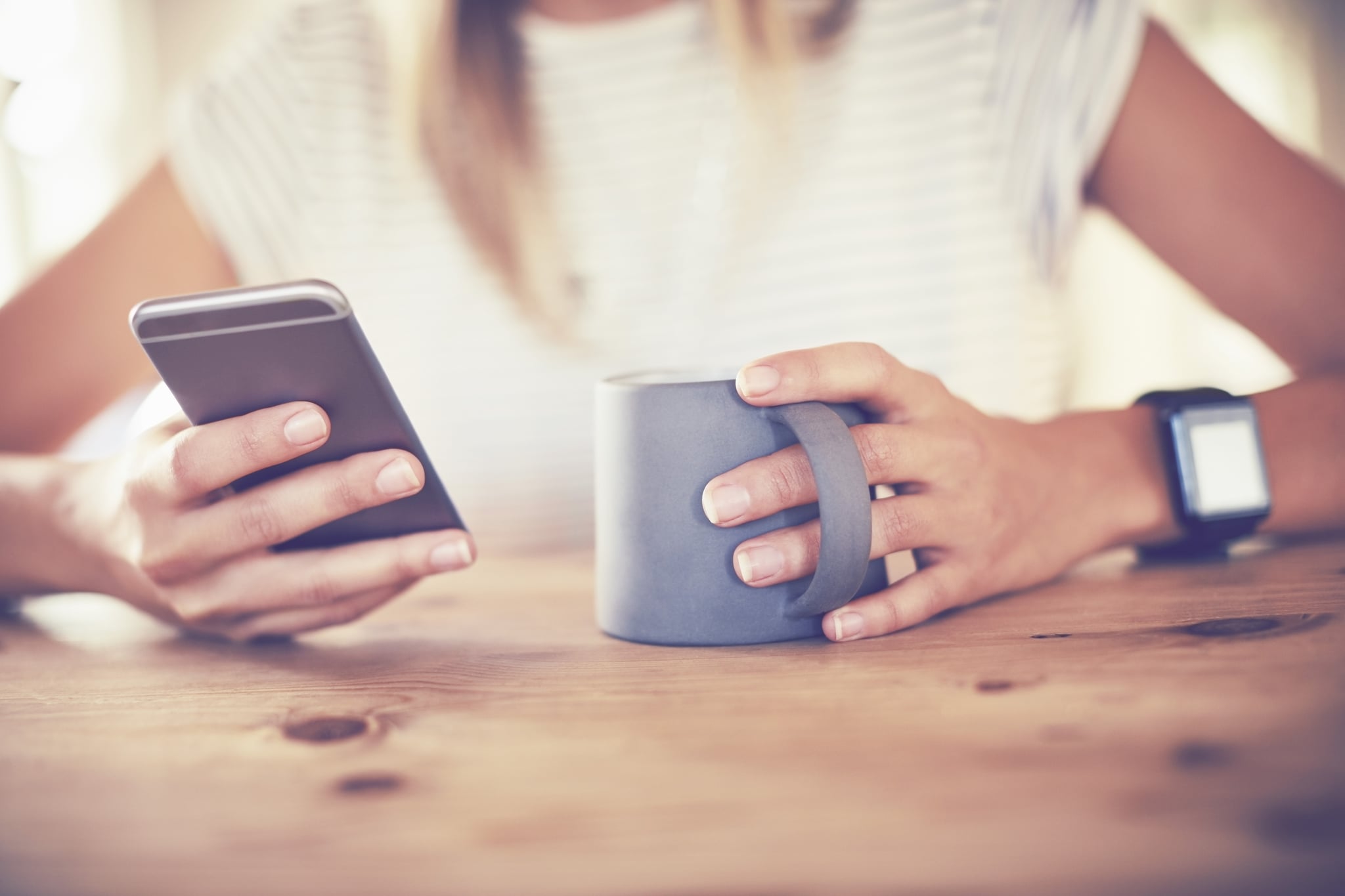 The other day, my text game came up in conversation. Apparently it's not what I say, it's how I punctuate that's causing my friends to take me the wrong way. You see, I use full stops. Ever since I learnt about them in primary school I have used them and assumed everyone else was using them too — but nooo, when it comes to texting (especially texting!), apparently everyone else is, well, not. It wasn't until friends sat me down and read back the messages I've sent (mind you, this has been going on for years and I'm only being told about it now!) I realised people are taking my full stops the wrong way. They say, "You sound like you literally give zero f*cks, throw some exclamation marks in there, or something!!!!" But I care. I care a lot, I swear.
According to the Oxford Dictionary a full stop is "used at the end of a sentence; used to suggest that there is nothing more to say on a topic." That's exactly what I've been doing. So why is everyone getting so offended by my full stops?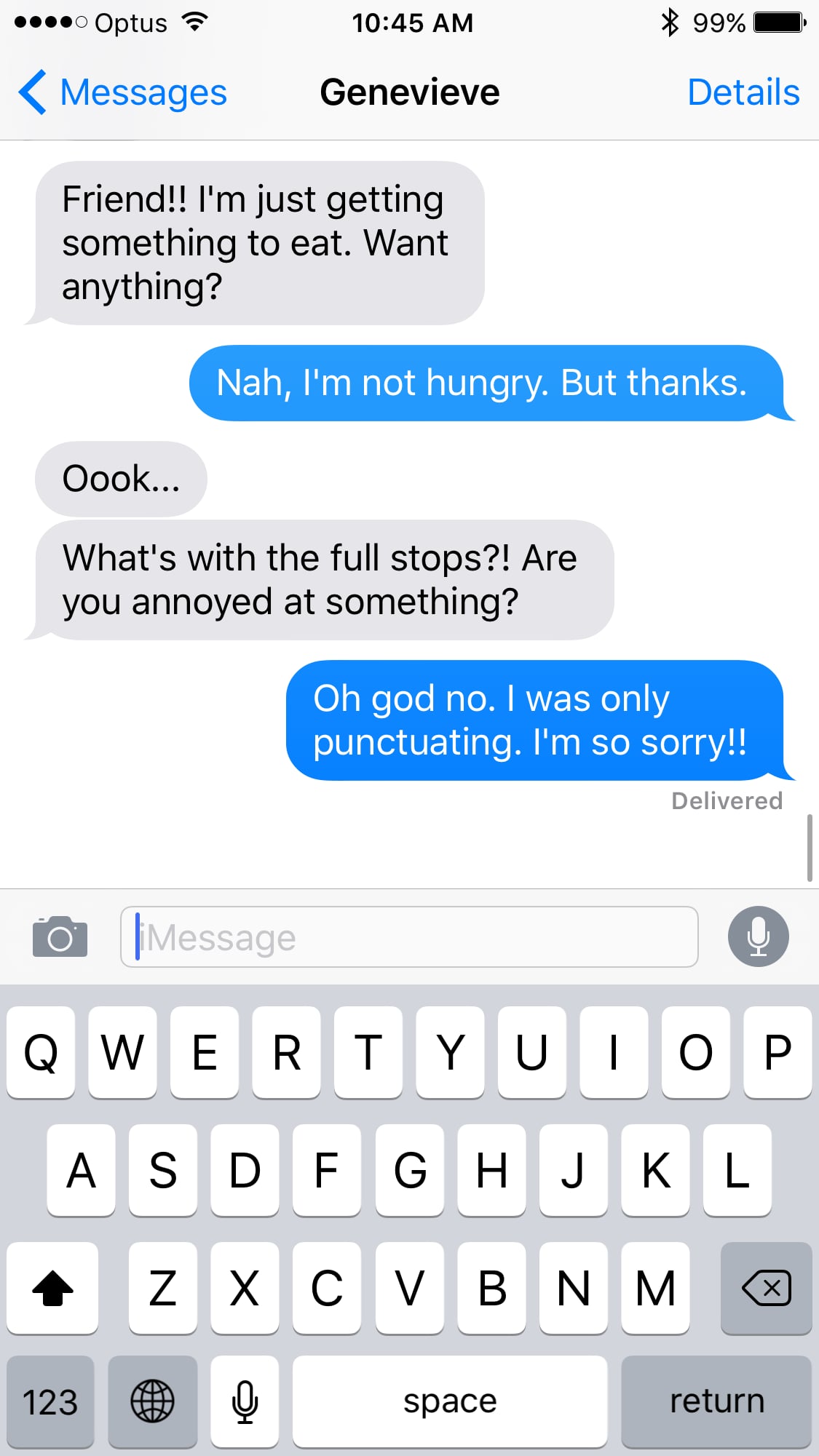 After some soul searching (aka trawling the internet for someone, anyone who appreciates full stops like I do) I found a study on the role of full stops in text messaging (apparently it's a thing) and it turns out I'm definitely in the minority — what craziness! In the study, participants read short exchanges in which the response either did or did not include a full stop. When the exchanges appeared as text messages, the responses that ended with a full stop were rated as less sincere than those that did not — me? Less sincere? I neeever.
Even New York Magazine calls the full stop the "go-to punctuation mark of jerks everywhere." Since when?! How can something as innocent as a full stop make me a jerk? Surely the overuse of the exclamation mark is more of a "mark of jerks" than a full stop — "!!!" is basically shouting.
Whether I'm texting my mum, friends, boss, or a guy I'm completely, 100 percent interested in I use full stops. I've even gone as far as to use one after an emoji. But I stand by my full stop usage, just because I use them doesn't make me a bad person, or a jerk, or a monster. And I'm most definitely not mad, I just want to give my thoughts an end — I'm using them how I was taught, what of it?!
While people pump their text messages with exclamation marks (I don't just throw these around willy nilly. If I mean it, I'll use it) and ellipses, and the punctuation-less trail-off is a social norm, I'm still all about ending my text sentences at the end. With a full stop. Sure communication has evolved and we basically speak in emoji now, but I don't want full stops to die out, good grammar is a turn on, no matter the medium.
Long live the full stop (in text messages).
Image Source: iStock