Do You Need a Degree To Start Own Business?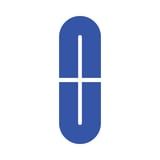 There is no longer just one path to "success" — with the right background knowledge, you have the power to create your dream life regardless of where you're at right now. If you've got the vision but don't quite know how to get there, explore your options today with Open Universities Australia or call a friendly student advisor on 13 OPEN.
We know by now that life is too short to feel constantly dissatisfied. So what will it take to make your dream career a reality, and not just a pipe dream? Nowadays, we're lucky to live in a world where the accessibility of technology and flexible options for further education (hello, work-life balance!) could bring your ideal job right within reach. It is possible to live life on your own terms, but not without focus, discipline and determination, of course. Entrepreneur and mother of two Jayn O'Driscoll is proof of that. She made the decision to start her own maternity fashion label and is now running the business from paradise — as in, Bali. Talk about goals!
Although becoming an entrepreneur comes with real risk, being self-employed can offer serious reward. If you're hesitant to make the leap, Jayn's story below illustrates two things to know before you start, and how further study can prepare you for the journey ahead.
1. Start By Filling Your Knowledge Gaps
Jayn's maternity-wear brand, Mutha Maternity, is going from strength to strength — producing stylish, urban maternity clothes for mothers and mothers-to-be. But it didn't happen overnight. "I had been working in corporate marketing for five years. I was moving up into a middle management position, and I was like, 'I've got all the practical experience . . . but it's the strategic stuff [I'm] lacking.'"
To cement her business knowledge and transition at her own pace to self-employment, Jayn enrolled in a degree through Open Universities Australia (OUA). Without quitting her day job, she was able to study a Bachelor of Business online with Swinburne University.
"When I was working full-time, I could pick and choose my subjects through OUA," Jayn says. "If I was working on a specific project at work, I'd study a subject that related to that, so I could learn, grow and develop through my practical experience."
2. Don't Try to Rush the Process
"I took a break from study for three years, believe it or not," she says. "In [those] three years I had two other jobs, I got married, I had my first baby. If I didn't have the flexibility to set my own study schedule, I probably would have just thrown in the towel," she admits. "I probably wouldn't have picked it up again."
After a few years of fitting uni study in with her lifestyle, Jayn finished her degree. When her big idea for Mutha Maternity struck, she had the confidence to act. "Having that degree under my belt helped me think through my decision-making," says Jayn. Because she was ready, each step seemed to flow naturally. "Overnight I had this idea, the next day I did my branding, the day after that I built my website, and it just came so organically."
Next Steps for Budding Entrepreneurs
Ultimately, work-life happiness comes from doing things that are meaningful to you. Working for yourself gives you the freedom to clearly define what's important to you, so you can go forward and pursue your passion like Jayn did. If you've envisioned the destination, but don't know how to get there, gaining knowledge is the best place to start. Through Open Universities Australia, you can study online with leading Australian unis. Explore your options today at open.edu.au or call a friendly student advisor on 13 OPEN.
Image Source: iStock