Ellie Gonsalves Interview
Ellie Gonsalves: A New Breed of Talent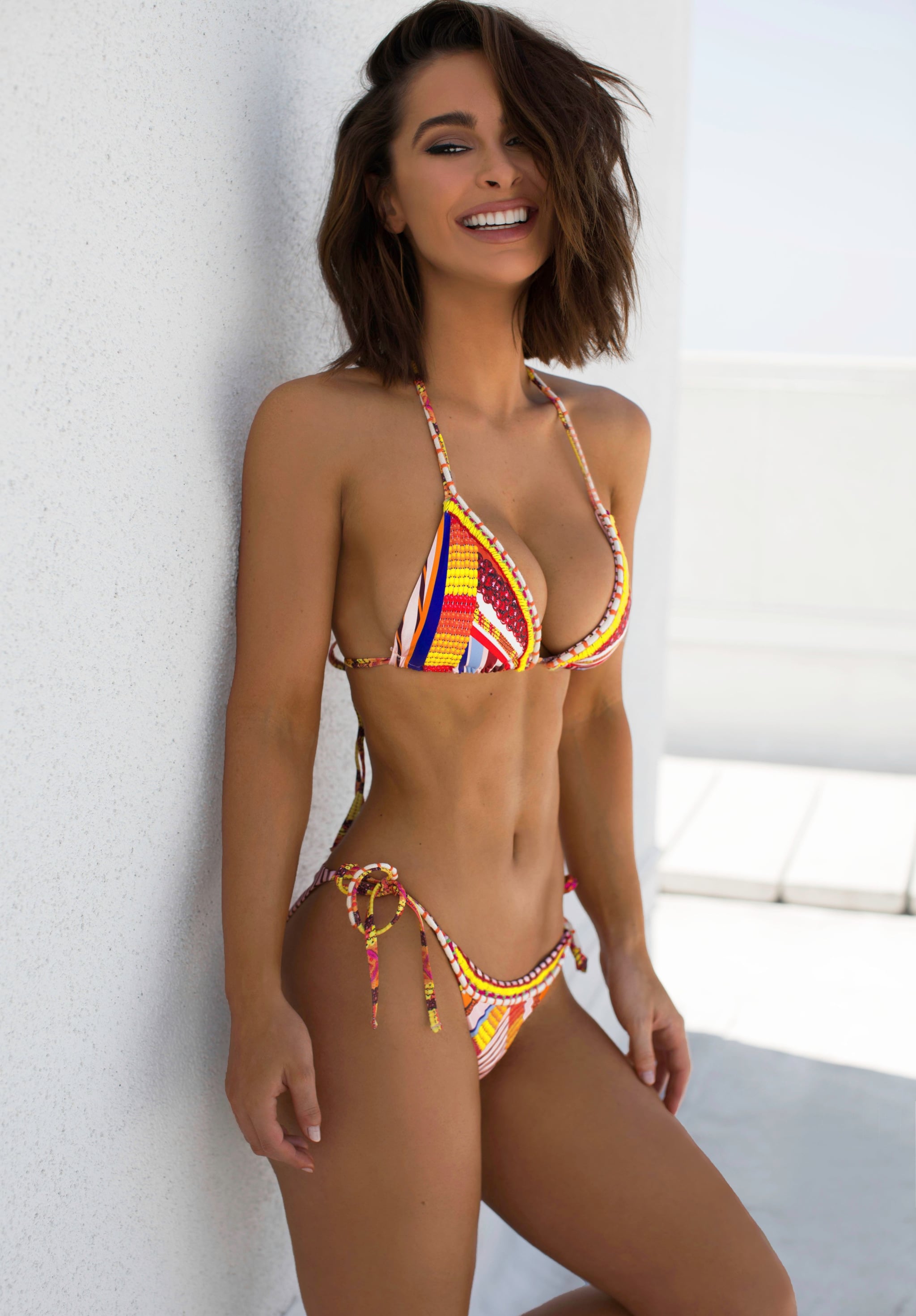 If you don't already know her name, you're going to. Ellie Gonsalves is an Australian model and actress with two Guess campaigns under her belt and a film with Dwayne Johnson (who insisted she sign with his agent) set to hit cinemas later this year.
After being told she was "too much of this, or not enough of that" by agencies when she was 17 and looking to turn her child modelling into a full-time career, Ellie decided to do it her own way. "I just thought, OK, if you don't like me I'll just find a way to do it myself."
This was around the time that social media was really starting to boom. Ellie got herself a Facebook page, Twitter account and onto every other social platform out there. Turning herself into more than an influencer, but a fully-fledged business, she started reaching out to companies and brands she held in high regard, sending them her press kit rather than her CV. "It was great. I was in charge of my own image and business."
She grew herself a 1.6 million-strong Instagram following, and landed a dream role with Guess. "Paul Marciano started following me on Instagram and liking all my photos, so I decided to reach out to him and tell him how much I loved the brand. To be a Guess girl was one of my biggest dreams, even as a little kid. When we started talking we just got along so well — he's so lovely, he's very switched on too. He finds a lot of his talent through social media," says Ellie.
It's this self-starter history that makes Ellie the perfect spokesperson for Rpple, a new online hub that connects businesses, talent and agencies. In a lot of ways, it's a social media platform for creating social media alliances. The app comes from Blair James, co-founder of beauty brand Bondi Sands, and Ellie says it makes things a much easier for self-starters like herself to get the ball rolling.
"It puts people, like me back then, in a position where we are in contact with reputable companies globally, and it's paid work, not just free stuff. At the end of the day, free stuff doesn't pay the bills." Something that will appeal to many a budding influencer.
The idea was born from Bondi Sands' own successful work with social media influencers and the fact that 75 percent of marketers used social ambassadors last year, 93 percent of consumers trust recommendations over promotional material and 54 percent of women say they have purchased something after seeing an ambassador post.
Unlike Instagram and Facebook, Rpple (pronounced "ripple") has a place for talent agents, who can use the app to manage brand collaboration requests. Rpple will take 20 percent of the fee when an ambassador is paid for a job.
If you're thinking of launching your ambassador career, Ellie has some advice: "Even Elle McPherson talks about how lucky we are to have social media to drive our careers, but at the end of the day, it doesn't make you an influencer — it makes you a very smart business person. There's a lot of hard work behind it, but being yourself is the way to go."
"Having someone like Dwayne as a mentor has been great because he's taught me so much about sharing who you are through social media so people can connect with you. Align yourself only with brands you really like. Be genuine, be consistent, and share the highs and the lows in a way that has a positive impact on the people who follow you," says Ellie. If you can get The Rock in your corner, that helps too.