Emma Chow on Giving Up Alcohol
Emma Chow: "I've Given Up Booze and I Like It"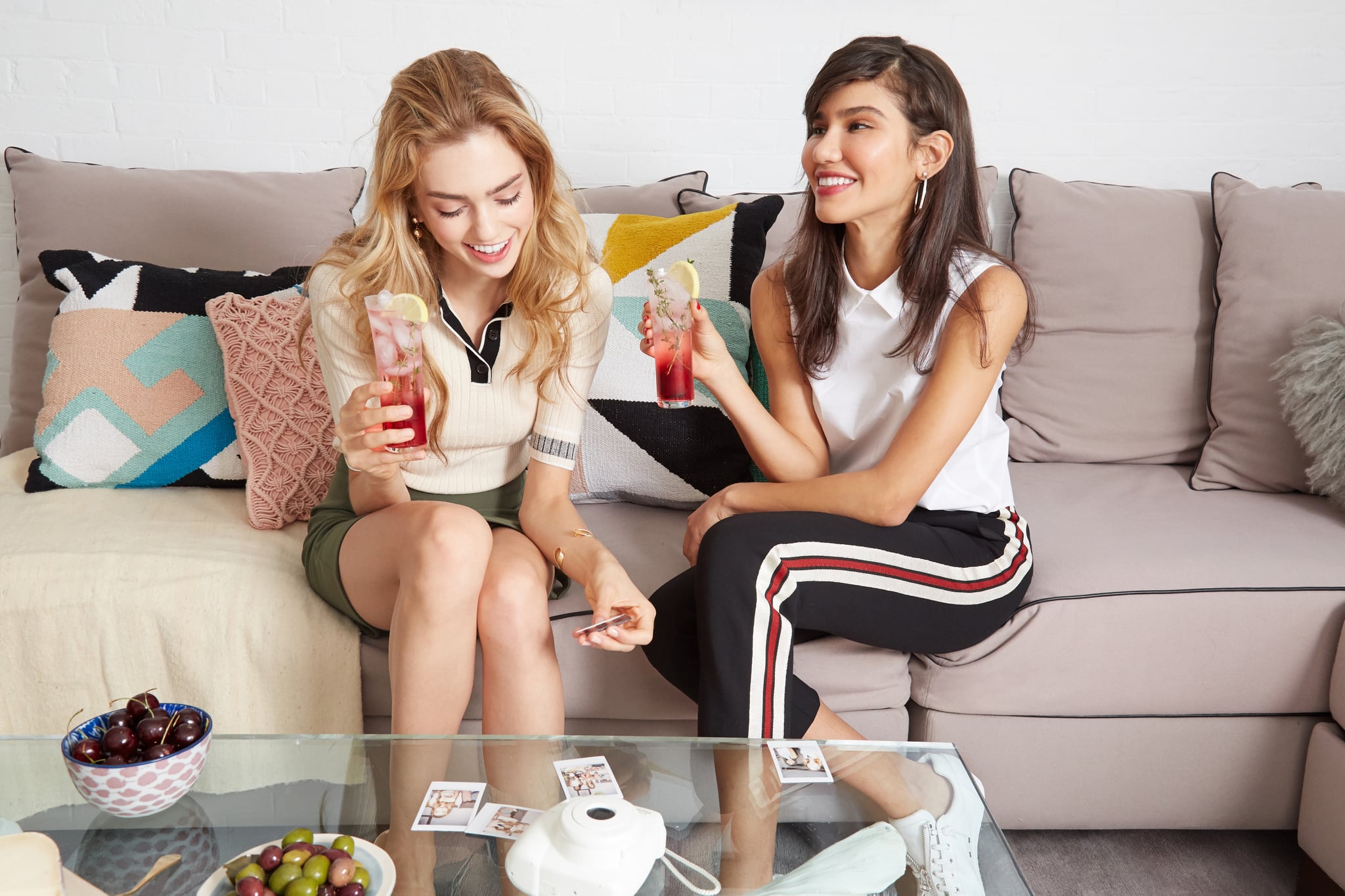 Emma Chow, co-host of The Edge 96.ONE's Breakfast Show Mike E & Emma, talks taking a mandatory break from alcohol and seriously loving it.
People take breaks from drinking alcohol for many reasons. Feb Fast, Dry July, Sober October — they're all initiatives designed to suspend our current habits, clean our systems out, and sometimes, raise some money for charity along the way. I want to preface this story with the fact that I'm not a booze hound. I've never been dependent on alcohol for a good time. But I do enjoy it. I love a good glass or two of pinot with dinner and I'm a mad espresso martini fan when I'm out with the girls.
Over the years, I've punished myself and had to suffer the embarrassing and sickening consequences of over-indulging on a night out. I've been so hungover that I've promised over and over to never, ever drink again (yeah, right!). Yes, I know that I should pace myself, eat a generous meal beforehand, sip some water in between drinks and stay away from white wine, but I never learn (insert face palm meme here).
Recently though, I've actually taken a break from drinking. And while I didn't wake up one day and say "I'm quitting alcohol!" (a tiny baby growing in my body made the decision for me), I have to admit, I'm really enjoying feeling sharp and well-rested.
Here are the things I've noticed while taking time out from that big ol' glass of wine.
I wake up fresh on the weekends. I can't sleep in longer than 7.30 a.m., and if I do, I hate myself for wasting the day. I really like to use my weekends to get out in the fresh air, grab a coffee and catch up with friends in the sun. And the best part: I'm not waking up every hour of the night to figure out if I need to poop or spew.
I don't have to send apology texts. The few times I've sent a group text along the lines of, "I just woke up and I don't know how I got here and I'm sorry if I said or did anything dumb", I've always been reassured that nothing too incriminating happened. But the fact that I even felt like I might have done something to embarrass myself is bad enough. It's so nice to remember everything that happened the night before and be in total control of my behaviour.
My bank balance has increased. When I tally up all major expenses for a night out — dinner, drinks and Ubers both ways — the bill is at least $200. By substituting booze for sparkling water and lime, I have slowly but surely started building up a nice wad of extra cash. Admittedly, my most recent savings were spent on a "Buy Two Get One Free" shoe sale, but to be fair, I desperately needed new mules for Summer.
Some of my friends are really annoying when they're drunk. I mean, obnoxiously loud and annoying. You learn very quickly that the reason they're fun to party with is because you're normally on the same buzzy level. When you're not, it's weird and often painful to endure. The trick here is to bounce when they're in the thick of their drunken craziness — they won't miss you and you get to escape to bed (minus the head spin).
Mocktails are not the enemy. I always snickered at the "virgin" or mocktail section of a drinks list. Why order a cocktail minus the part that makes it fun? But after entering this no-alcohol period, I've realised they're actually delicious! Most of the time the bartender can make a non-alcoholic version of whatever is on the menu. And if you choose the sweeter mocktails, you can't even tell there isn't any alcohol in them!


Now watch: Chrissy Teigen Recently Opened Up About Her Struggle With Alcohol
Image Source: POPSUGAR Photography / Diggy Lloyd