Emma Chow on One Fire Beach Amalfi Coast Italy
The Epic Beach So Many Amalfi Coast Visitors Miss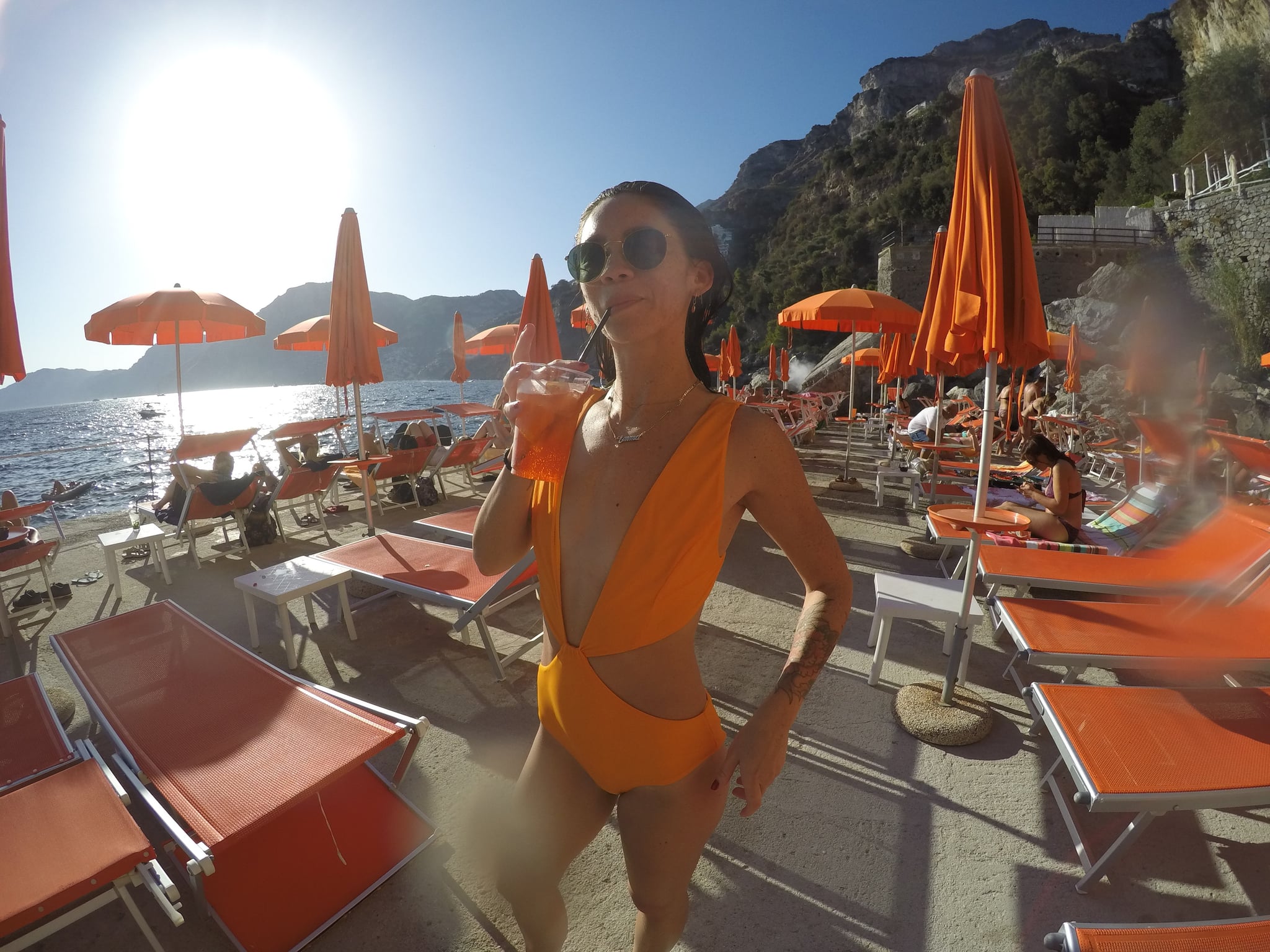 Emma Chow, co-host of The Edge 96.ONE's Breakfast Show Mike E & Emma, shares her epic beach find from her European holiday.
Italy: the land of deep blue seas, espressos, granitas and all the cheese, pizza, pasta and Aperols a gal could ever want! I can't believe I waited so long to experience my first European summer, but my god, it was worth the wait!
The Amalfi Coast is like the hot guy who makes eyes at you across the bar, and you're powerless under his spell. It looks like every amazing photo you've ever seen on Instagram — but better. The colours are sharper, the cliffs steeper, and it's a thousand times prettier and more magnificent. It literally takes your breath away. My husband and I would eat breakfast in silence because we were so taken aback by the view from our terrace. Everywhere you turn is postcard perfect and every meal you eat is the best food you've ever tasted in your entire life!
Perhaps the best part about our little Italian adventure was the fact that we stayed local. We skipped out on overexposed Positano, opting instead for Praiano, the next town over. After 6 days of living on a beautiful little cobblestone laneway, we were friends with Tony and Raffaele at the cafe across the road, riding shotgun with Nonno Franco (who didn't speak a word of English!) and partying with our water taxi driver (and reserve grade soccer player), Aldo.
Our favourite place — and somewhere you have to visit if you're in Amalfi — is One Fire Beach. Once you get there, it's kinda like a cult. You don't want to leave. This little slice of paradise is as addictive as they come. Here's why.
It's the perfect photo opp. If this isn't the hero shot, I don't know what is! Orange umbrellas, orange sun beds, Aperol Spritz in hand — One Fire's colour palette is an Instagram dream. Top it off with an orange one-piece and you're good to go!
The tunes are sick. There are a tonne of stunning beaches on the Amalfi Coast, but they're normally pretty quiet and lack the right soundtrack. The resident DJ at One Fire is spot on with his playlist — chilled electro beats and remixes of the classics.
"Melon Time". When the clock hits 4:30 in the afternoon, it's show time! Piccoletto (one of the owners) pumps the music, gets everyone on the beach to crowd around and start dancing, then starts chopping the crap out of watermelons and passing them around. Watch your fingers!
It's secluded. Unlike Marina Grande at Positano, you're not sharing One Fire with hundreds of other tourists. There are a limited number of sun beds available which means there's only a select group of people sharing the beach on any given day.
It's local. One of the reasons One Fire is so awesome is because the people who go aren't just tourists — there are heaps of young locals who hang there after work. The guy we befriended at our local cafe was down there with his mates every afternoon, and were totally up for a chat and a boogie 'til the sun went down at 8 p.m.!
Image Source: Emma Chow