Emotional Stages of a House In Australia
4 Women on the Emotional Rollercoaster That Is Buying a House
Buying a house is both the dreamiest dream and one of the scariest commitments you can make. And at this very moment, Australian first home buyers looking to make the leap into property ownership know two solid truths about the market: first, it gets more difficult to join every day, and second, it all costs way more than you thought it would. The actual ins and outs of how you get it done is rarely talked about, nor do we talk enough about the emotions attached to the whole process. Because buying a house (or attempting to) comes with the highest of highs and the lowest of lows. So in an effort to learn from those who have already gone through it, we asked three women who own property in NSW to share their stories.
---
"I didn't let a $40k salary stop me from buying a home."
---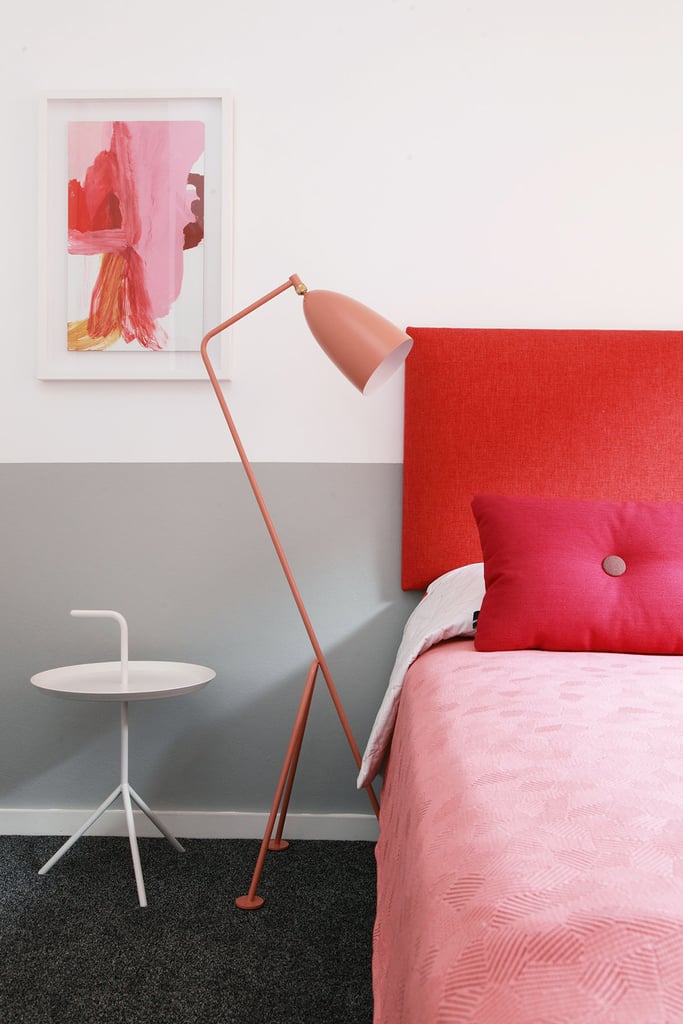 Liana, 28
Owns: A Darlinghurst terrace (bought 2011) and a Wahroonga family home (bought 2017).
My number one criteria for buying a house was the vibe. It was never about how big, expensive, affordable, beautiful, or even liveable a place was, it was whether I got the nice feeling of, "I can make this a home."
My first home was an unliveable nightmare that a hoarder previously occupied along with 30 squished rats. The stairs were falling apart and it looked like a miniature version of the home from Jumanji. But I wanted to buy an apartment for around $400K (this was 2011), so when this little terrace popped up I had to have a look.
There were actually two terraces — same hoarder owner, same street — going to auction back to back. In the lead-up to the auction I spent every waking moment thinking about it and feeling anxious, I just wanted it so bad! But I wasn't sure if I would be out-bid on either, so I bid on the both of them . . . and ended up winning both. However, I could only afford one, so I chose one to give back to the real estate. At the time I was earning about $40k a year, the mortgage rates were super low, and I had a 5 percent deposit saved and I borrowed another 5 percent from my family (I paid this back a year later after I refinanced against the growing market). I lived at home with my parents while I renovated and just kept refinancing to borrow more and more until everything was renovated. Five years later I moved in. It was a hard slog earning so little and working towards something that felt like it was never-ending, but it was well worth it.
"Being 24 and owning a house that gave me long-term security."
"Having very little spending money for so long and the tensions of having to live at home with my parents."
My second property was a recent purchase with my husband. We decided it would be nice to live in Wahroonga (where he grew up) because there are good public schools and it's a nice community. We knew house prices would be rising, so we decided to borrow against my house in Darlinghurst to get our deposit. My first house had increased by $1.3 million at this point, so it was easy to get an extra loan. We met with a mortgage broker and she explained what we would and wouldn't be able to afford, and we also made sure the amount would be safe even if the interest rates rose much higher.
I think The Block has inspired a whole mass of people to want to reno their own homes (let me tell you, with a full-time job it is no easy task) because we looked at lots of dilapidated houses to find a bargain, but it seemed everyone had the same idea. On our fifth weekend of looking and four failed auctions (where the houses went for way more than expected) we found a quaint little '70s house on a big block of land. It wasn't much to look at but it had that nice warm "this is home" vibe. So, we made an offer and we got it before it went to auction.
We currently rent out the Wahroonga house and the rent almost covers the mortgage, so it isn't a huge hassle right now. We hope to renovate it one day and make it our forever home, which may mean crashing on my in-laws couch for a few years while we save to get it done.
I would like to think I bought great houses based on smarts but I also feel like I was in the right place at the right time. I also have never let my self-doubt get in the way of taking a risk, especially with money — I never let my pay hinder me as I knew there was always a way to afford it. I had to borrow more from the bank, do some freelance (fully clothed) work on the side and sleep in the back of my car on big nights out because I couldn't afford a cab, but it was all worth it!
---
"I was shattered when I didn't get the first house I fell for."
---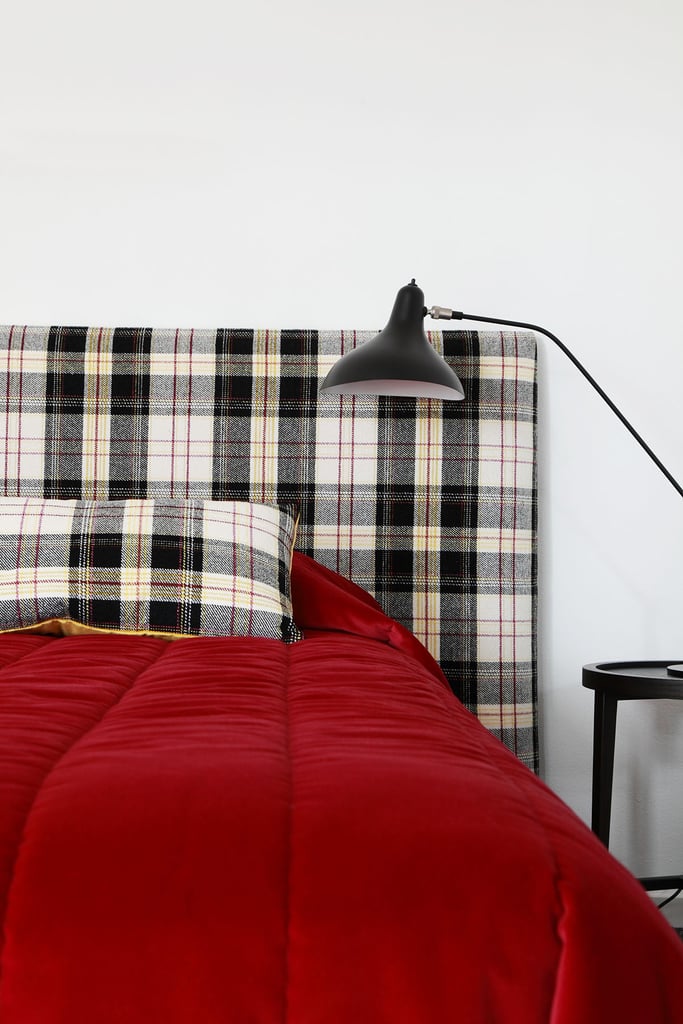 Kayla, 30
Owns: A renovated three-bedroom Newcastle home bike-riding distance from the beach.
I wanted a two-plus bedroom house with a garage and for it to be close to the beach. If I couldn't ride my bike to the beach from it, I didn't want a bar of it! I was happy to renovate and put my own stamp on it, but it needed to be liveable in the meantime.
I had savings and $30k that my mum "gifted" me (read: used the equity in her own home loan) so I could avoid hefty lenders mortgage insurance before I started seriously looking. That's when I fell in love with a newly renovated, cute as a button (and as pokey as they come) house, and do or die I was having it. I got a builder to look at it and analyse the building report, which was when I realised it would go for way more than it was worth and I wouldn't be able to afford it. Sure enough, it sold at auction for significantly more than the asking price and I was shattered.
The next week my mum drove me past a cute little gun-barrel house and tried to get me to look at it. Still disappointed, I took it out on her and snapped back that it was out of my price range so why would I bother. It was long after that day when I was unenthusiastically scrolling through Domain.com and I saw the same little gun-barrel house, and lo and behold, it was in my price range. Well, sort of. It was still $38k over what I could afford but the price had been lowered by $12k, so I went to the open house. The minute I stepping into it I saw endless potential. I stayed for the whole inspection and felt sick any time another party seemed remotely interested. It was still more than I could afford, but I decided to take a stab. I offered what I could at the end of the open house, and of course, it got knocked back. I offered another $20k that night, and decided I had to stop there.
"Getting that sold sign selfie, finishing my renovations and knowing I did it on my own."
"Dealing with nay-saying bank managers and real estate agents, waiting for the sale to process."
The agent's response was that the owner would settle for another $5k. It seriously wasn't in my budget, but I got a builder friend to check it out and he told me to jump on it — but let the agent sweat it out a day or two before offering the extra $5k. While I took his advice it made me extremely nervous. I didn't want to miss out again. When I did make the offer, I demanded that the open inspection (scheduled for that weekend) was cancelled. My offer was accepted, but the agent still opened, so I made sure I was present for the duration of it. That way I could make sure the agent wasn't trying to sell my house (I did hear him telling people it was "under offer").
Now I had the house, I had to rush my loan pre-approval from the bank. The first bank's home loans agent made me feel like absolute sh*t when she told me flat out, "Kayla, you can't afford to buy your own home." But I knew I could. I'd done the math. She tried to pressure me into buying an apartment off the plan so I could get the first home buyers grant, but I didn't want an apartment. I wanted a house. Annoyed that someone had tried to shatter my dreams, I went to another bank that had a slightly higher interest rate, but went above and beyond to make sure I got the best I could. I got the loan and could continue with my purchase, but I couldn't touch that loan money for two months. This meant I had to organise and pay for conveyancers and I felt sick going through all that.
Once I got the keys, my builder friend (who did the inspection for me) rented it out for 18 months so I could save for furniture. And before I started renovating (I put in a new kitchen, bathroom, laundry and study) I also had a roommate move in. I love my house so much, and after all that work I don't think I could ever sell it. Now my biggest fear is meeting someone and having them come in and automatically get half of everything I've worked for. I'll definitely be getting some kind of prenup no matter how fabulous he is!
---
"I had the fun experience of learning I couldn't afford what I'd grown up in."
---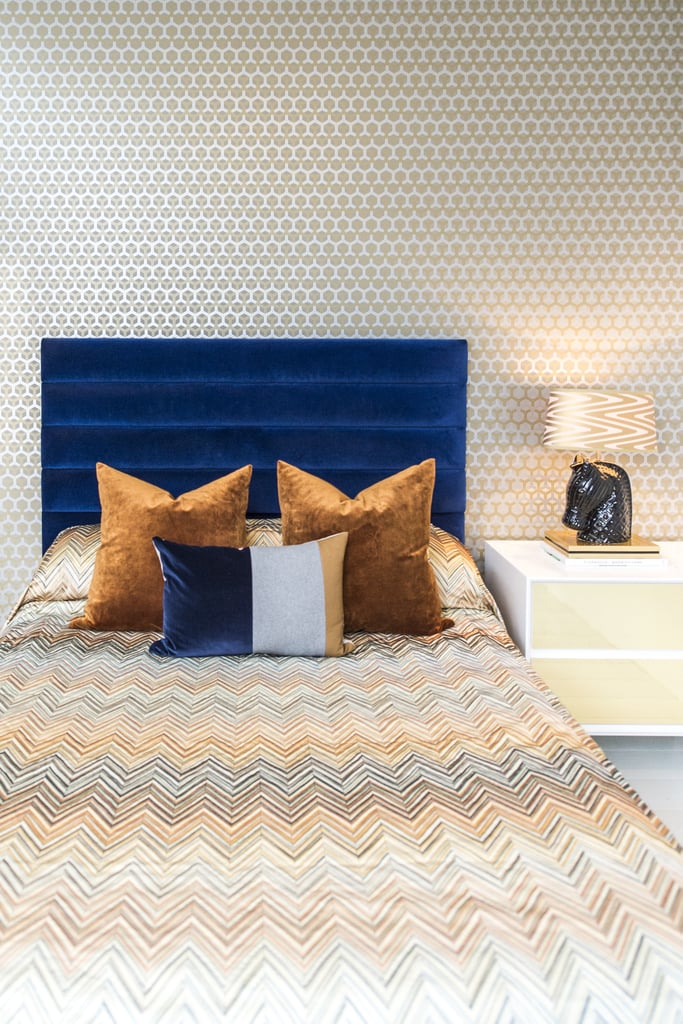 Lauren, 30
Owns: A Victorian terrace (bought in 2015) in Paddington, Sydney.
When my partner, Darren, and I started looking for houses, we were extremely lucky to be doing so with the support of his parents, but that didn't mean we could just buy whatever we wanted. Which we realised when we fell in love with a luxe, newly renovated Newtown house that went for way more than we expected. More than $400k over the reserve!
We both came from well-off parents with amazingly spacious modern homes, so realising that we weren't about to move into our own mini palace was a bit of a blow.
We both had unrealistic expectations, but mine were worse, so after the lose of the Newtown house, Darren made a list of non-negotiables of what we did want and made sure we stuck to the budget. For my part, I sat down with a financial advisor who gave me a Home Loans 101 course and made sure I understood principal from interest and the benefits of having an off-set account. I'd say this conversation saved my husband and I from a lot of arguments later on.
The initial money processes were tough, and fairly nerve-racking. On top of the home loan, we had solicitors overseeing the large amount of money we were being given and it was a whole new world to say the least. It was also sometimes hard to be taken seriously by real estate agents. Granted we were a young couple with an unusually large budget, but when we went to open houses, most agents barely acknowledged us. At the viewing of the house we ended up buying, I asked the agent if we could see the attic, she just pointed upstairs and didn't even hand us a brochure. Needless to say her attitude completely changed once our solicitor got in touch.
"The first week in our new place, living in our dream suburb."
"Realising our expectations were too high, learning to live with a whole new (mortgage-inclusive) budget."
I'm glad we took the right steps to knowing what we could afford and what we were looking for, because after that the process of house hunting was enjoyable and actually exciting. We'd view homes and decide if it fit what we both wanted our future to look like, which ultimately brought us closer together. We saved ourselves a lot of heartache by restricting our bids only to houses we were 1000 percent sure we'd be happy with. We didn't even attend the auction if it didn't hit every part of our criteria.
When our offer was accepted and the sale was settled, it felt amazing to be in our home. Pinch-yourself amazing. It's an older house and we're going to have to keep at maintaining it, but knowing that its value has increased by more than $1 million in two years is a good indication that it's all been worth it.
---
"We eventually bought off the plan, and it was the best thing we ever did."
---
Emma, 32
Owns: Two bedroom, one bathroom, two garage apartment in Botany, Sydney.
My husband and I had been house hunting for a good two years. We were looking for a semi in the Sydney suburbs we grew up in, and started hitting auctions. They were brutal. We would agonise over how much we could afford, and how much we could stretch it is we really wanted to win, and after all that we'd carefully place our bid (along with all our hopes and dreams) only to be outbid by $20k. At one auction we ended up being $200k short of hammer price. It was soul crushing. Another time we had an off-market opportunity but the owner saw another house down the street went to auction and ended up going for a lot more, so she cancelled on us. It was devastating, but ultimately a good learning experience for us: owners get greedy.
Make no mistake, the real estate game is a game. You don't know what advice to take or whether to go with a bank or a broker (note: go broker). There's questions of whether you opt for interest only or principal and interest? (We went interest only, as it will eventually be an investment property that we can negatively). What are you supposed to do with the property contract? What is a building and pest inspection? Which solicitor should you see? After a few rounds, you learn what to say and ask, but you need to approach it like a business decision. Don't shop with your heart, because if you do, it will get broken.
"Nesting! Picking furniture, bedding, plants and everything Ikea."
"Agonising over how far we could push the budget, settling on a number, then putting our bid in only to get outbid half a second later by $20k."
Eventually we bought off the plan, and it was the best thing we could have done. I realise now that if we had bought one of those houses we were lusting after we would have quite literally had to eat only white bread and tomato sauce for the next ten years. We would have gone bankrupt. Being the daughter of a finance man, one of my biggest worries about the future was not being able to pay my mortgage, and when we looked at the numbers, we could really only afford to pay what we already were in rent (plus a little more). It's been lovely knowing we're counting down until our new home is ready and we can't wait to move in and start our lives there.