How to Fly For Free
7 Ways to Fly For Free (or Almost Free!)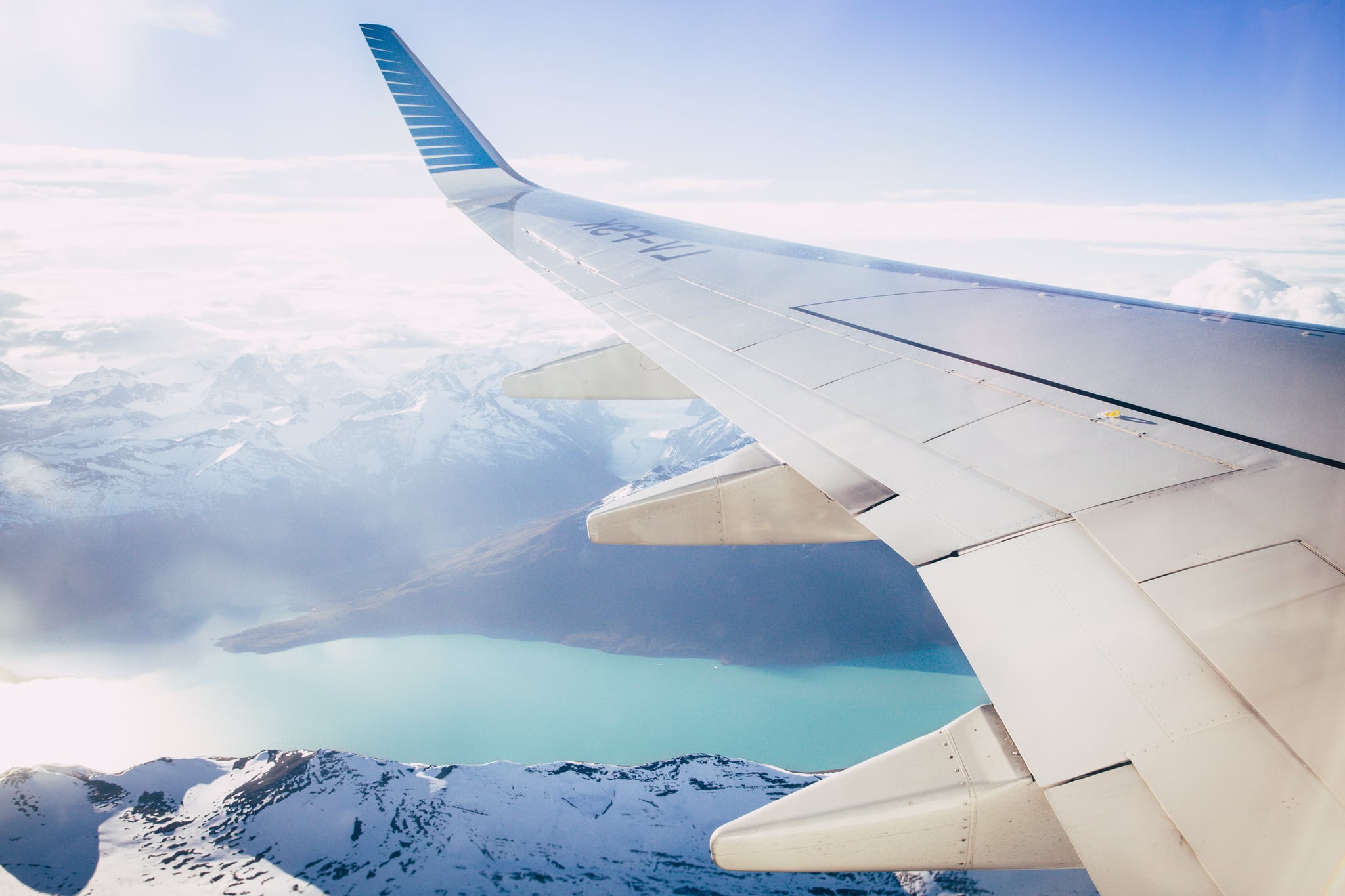 If it were up to me, I'd spend all of my time travelling the world. However, real life — and the tiny issue of how to pay for travelling the world — gets in the way. Flying is often one of the more costly components of travel, but there are ways around this. These tips will help you save major money on plane tickets so that you'll have even more cash to use on future adventures. Here are some ways to fly for free (or almost free).
1. Get a frequent flier rewards card with an airline.
If you fly with a certain airline often, then there's absolutely no reason not to sign up for a rewards card with that airline. The best airline credit cards like the Gold Delta SkyMiles Credit Card from American Express, Jetblue's TrueBlue reward card, and the Southwest Rapid Rewards Premier Credit Card all reward users for racking up miles with the airline. If you save up your points (you can get points in numerous ways — not just from flying!), then it's possible to "pay" for seats with your points rather than with your cash. This is the easiest way to get free flights, so if you are frequently flying and don't have a card, you're wasting precious miles that you could be getting points for!
2. Volunteer to get bumped from a flight.
If your arrival time to your destination is flexible, then be on the lookout for full flights that need to bump passengers. Airline employees will notify passengers at the gate that the flight is overbooked, and those willing to wait for another flight can get upgraded to a better seat on their next flight and, most importantly, receive vouchers for future flights (in addition to being rebooked on another flight to your original destination for free). If you booked your original flight with your frequent flier miles, you can even potentially get more frequent flier miles for giving up your seat and rebooking on another flight.
Pro tip: When airline employees begin announcing how much the vouchers they are giving away will be worth, keep in mind that it is possible to haggle with them if the flight is so overbooked that they are desperate to bump people. The lowest offer can rise by $25, $50, and even hundreds of dollars, so keep that in mind before you jump on the deal. Alternatively, once they bump as many people as they need, the offer will be gone, so don't miss out on the opportunity just for the chance of getting a higher offer.
3. Know the facts if you get bumped from the plane involuntarily.
Unfortunately, airlines do sometimes overbook flights. If a plane is overbooked, airlines can bump you from the flight. Sometimes they bump the travellers who checked in last, other times it's based on who paid the lowest fare (often those who book through third-party sites with great deals). If you do get bumped, make sure you know your rights!
According to the US Department of Transportation, "if the airline arranges substitute transportation [after bumping you] that is scheduled to arrive at your destination between one and two hours after your original arrival time (between one and four hours on international flights), the airline must pay you an amount equal to 200 percent of your one-way fare to your final destination that day, with a $675 maximum . . . If the substitute transportation is scheduled to get you to your destination more than two hours later (four hours internationally), or if the airline does not make any substitute travel arrangements for you, the compensation doubles (400 percent of your one-way fare, $1350 maximum)."
Either way, passengers who get bumped should receive "either 'denied boarding compensation,' in the form of cash or a check, or free tickets and dollar-amount vouchers for future flights." You can save money on future flights — but only if you know and exercise your rights.
4. Complain.
But only if you truly have a good reason! You can receive compensation from the airline if you have a valid issue and if you formally lay out the problem including the date the issue occurred, your flight number and information, and an explanation. Don't take advantage of the situation, but if your experience was really unsatisfactory, then it's possible to save money down the line by receiving a voucher from the airline.
5. Use your companion ticket.
Some airlines allow travellers to use companion passes, which let a person of your choice fly with you for free. Airline policies differ greatly on this type of deal, so make sure you do your research on what the companion ticket entails. Still, it can be a pretty amazing perk.
For instance, Southwest allows you to fly someone for free every time you purchase or redeem points for a flight. According to its site, you qualify for this option by flying "100 qualifying one-way flights or earn 110,000 Qualifying Points in a calendar year, and you'll earn Companion Pass for the following full calendar year, plus the remainder of the year in which you earned it."
6. Get a job with an airline.
Working for an airline can mean flying for free wherever that airline goes. There are plenty of jobs at airlines, so if a flight attendant career doesn't sound like what you're looking for, make sure to check out other options the company offers in order to increase your potential for free flights. Friends and family members of those who work for an airline can often benefit from these perks as well.
7. Sign up for a travel rewards card.
In order to earn air miles and other perks, you don't necessarily have to have a card with a specific airline. Travel rewards cards like Chase Sapphire Preferred Card and Premier Rewards Gold Card from American Express allow you to earn points when you use them, and those points can be converted into air miles. With the Chase Sapphire Card, you can even get reimbursed for issues such as trip delays. According to Chase, "if your common carrier travel is delayed more than 12 hours or requires an overnight stay, you and your family are covered for unreimbursed expenses, such as meals and lodging, up to $500 per ticket."
If you travel frequently, a travel rewards card can save you major cash on flights and other aspects of air travel.