How Get Job in Media and Fashion Industry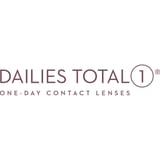 Working at POPSUGAR Australia is an exhilarating rush of creativity, information, and sometimes, really long days. That's why we've partnered with Alcon's Dailies Total1 to put our Editor through the 16-Hour Challenge, giving you a glimpse at what it's like to work with us. You can read the full 16-Hour Day in the Life here, but today we're talking about how you can snag yourself a coveted job in media. . .
When I was a kid, I knew I wanted to be a writer when I "grew up"; and in high school I honed in on becoming a journalist. I did lots of internships while studying at University, and did as much freelance work as I could (not to mention plenty of writing for free) before scoring a role at a luxury lifestyle magazine. In the five years since that first job, the industry has changed so much — if you want to work in media, the roles are still there, but they look very different.
Add to that the fact that 50 per cent of creative art degree graduates feel their study didn't prepare them for the realities of their job, and you might be wondering how to even get a job in media these days. The truth is, there is so much you can do to upskill yourself and bolster your resume for a career in media. The competition for roles is tough, but it's fun, fast-paced, rewarding work and there are plenty of ways to get your foot in the door.
So, who better to give a little career guidance than the POPSUGAR team? Here's our best advice for how to get a job in the media industry — who knows, you could be working with us one day!
Have a Point of View
"Stand for something. Think about your byline and your personal brand — what do you want to be known for? Stay focussed on producing work in and around those topics. Even if it is in your spare time. There's this perception online writers are employed to just pump out news stories. We need to collectively challenge that. "—Alison Rice, Group Publisher
Make Time to Read
"Read widely, so you can learn and absorb good writing. This will also help you cultivate an interest in particular areas (politics, entertainment, fashion, beauty, etc.), so you can hone in on your expertise and a point of view. And get some work experience — nothing beats on-the-job learning. It all sounds a bit cliché, but only because it's true!"— Ashling Lee, News, Entertainment & Lifestyle Writer
Start Right Now
"If you're looking to break into the media industry as a journalist start writing now. Launch a website, update it regularly, and start to understand how digital content works. When you're up against (often hundreds of) candidates, you need an opportunity to stand out and this is it — show your personality, show prospective employers what skills you have, and what you can bring to the business. And aside from that — network. DM (a bit more informal) other journalists you're inspired by, ask them for any advice or tips, ask if you can intern or assist in any way — the more people you know and have a rapport with, the greater opportunity you have to break into the industry."— Amanda Bardas, Editorial Director
Think Digital First
"Learn basic web coding skills! The industry has changed so much, and the more digitally skilled you are the better. An eye for detail, great writing and presentation skills will always be necessary but having a handle on coding is becoming more and more valuable."— Crystal Andrews, Digital Partnerships Editor
Be Open to Opportunity
"Don't focus too much on your specialty straight out of the gate. A good journalist is one that can write into all areas comfortably and creatively. Sure, have areas you're passionate about, but in the formative years of your career as a writer it's important not to pigeonhole yourself to one particular topic. Write into everything, write often and your specialty will come. As the industry evolves, so do roles for journalists within women's lifestyle and the good journalists are the ones that rise to the top!" — Carina Rossi, Senior Beauty, Health & Fitness Editor
And Of Course. . . Intern, If You Can
"Intern! I interned right throughout uni, during holidays, and once I'd graduated to get my foot in the door. It meant I got valuable insights into working in the industry that no amount of studying could give. Plus, I made connections with those I worked with, so when the opportunity came up for a full-time role, I was front of mind for the hiring editor." — Delicia Smith, Senior Production & Partnerships Manager
"My number one tip, always, is to intern, intern, intern. I learnt more in my six-month internship at a glossy mag than I did in three years of university! You learn on the job, you get a feel for the pace of the media world, and you get access to the people who can get you the roles you want — it's an amazing opportunity. If you can't find an internship at the place you want, reach out and ask them if they'll have you." — Genevieve Rota, Senior News, Entertainment & Lifestyle Editor
"Interning is so important and is how I got my start. Doing short, non-binary stints at different companies will not only expose you to opportunities you wouldn't have otherwise had, it gives you the platform to connect and network with professionals. Nurture these relationships — they are gold!" — Kate McGregor, Fashion Editor
Alcon Dailies Total1 contact lenses provide 16 hours of comfort — they feel like nothing, so you can experience everything. We're sure you'll feel the difference after just a few hours, ask your optometrist for a free 10-day trial.
Image Source: iStock