How to Live an Italian Lifestyle
How to Live Your Best Life the Italian Way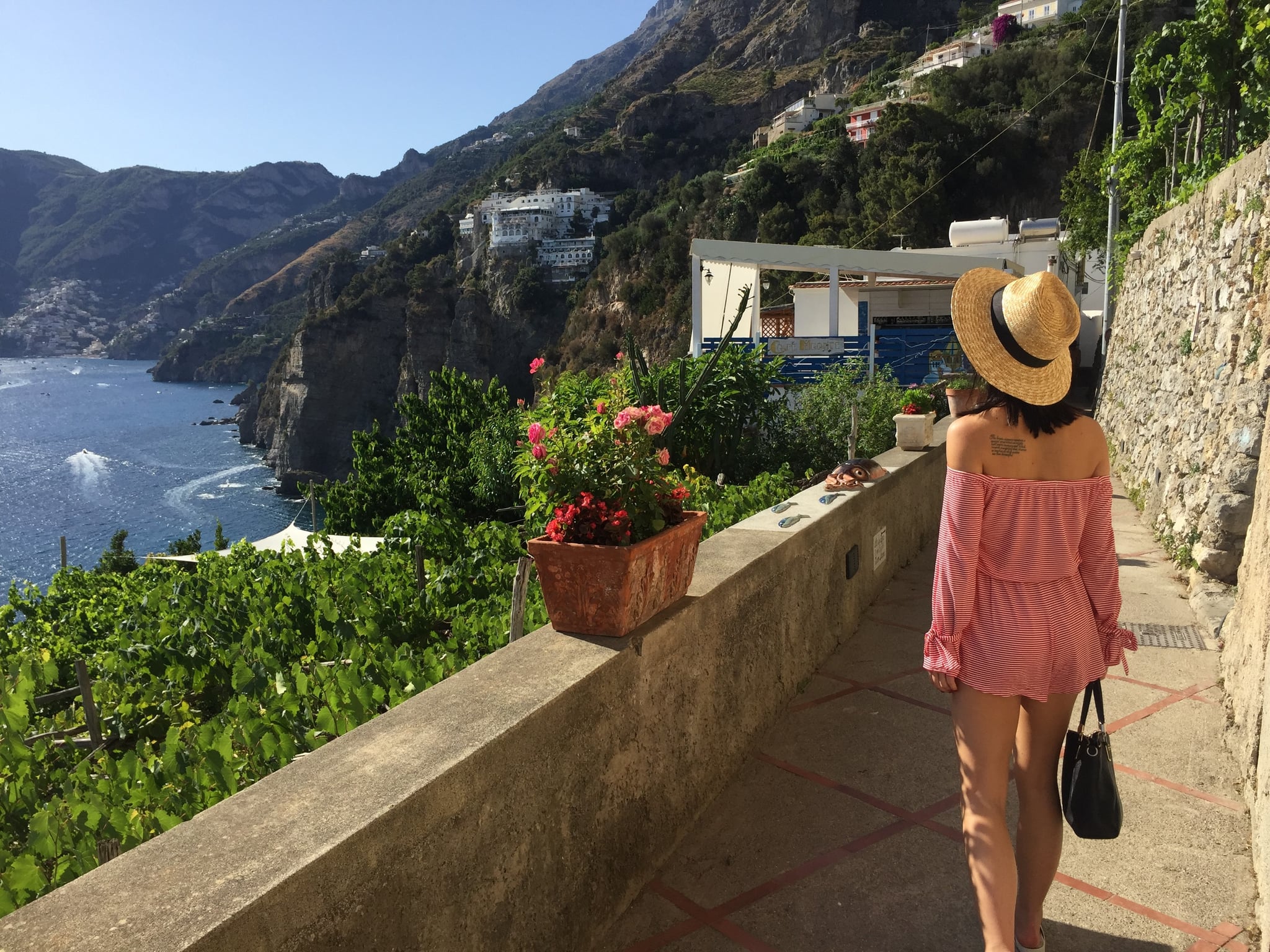 Emma Chow, co-host of The Edge 96.ONE's Breakfast Show Mike E & Emma, is fresh from her Italian holiday, were she learned more than just that it's never too early for an Aperol spritz.
The internet is filled with memes about living our #bestlife, but what does that actually mean? Happiness, a successful career, money, a busy social life, looking good, feeling fab? I thought I was living my best life, but I was wrong. You know who lives their best life? Italians.
Life in Italy is worry-free. Nothing has to be attended to right at this very moment; it'll get done eventually. Contentment is their #1 priority. A full belly, a belly laugh, good friends, a strong cup of coffee, family. And isn't that what we all want? To quite literally stop and smell the roses?
The fast pace of the big smoke makes it easy for us to let life's little pleasures slide right by, without us ever noticing them. We're highly strung and get caught up in our first world problems, when most of them would disappear if we just slowed down, took a breath and relaxed.
Here's how Italians truly live their best life, and you should too.
Everything is done with and for pleasure. If it doesn't bring you joy, give it the flick. It's such a simple concept, yet we struggle to grasp it. Italians live for enjoyment: the perfect espresso in the morning, the pleasure of eating ("Mangia, mangia!" means "Eat, eat!"), the pure bliss of diving into the ocean to wash the day away. Every moment is savoured and appreciated.
Everyone is a friend. Genuinely. Nothing is too much to help a friend out — calling in a favour, giving you a lift, making you something to eat, staying open late because the conversation and vibe is too good to call it a night. Italians are all about making connections and nurturing relationships.
Social media isn't a priority. While we were busy posting holiday pics that made our friends rather jealous (and annoyed), the locals barely knew how to use Instagram. They live in the moment. They don't feel the need to document every meal or sunset they see, because they're too busy enjoying the foodgasm or looking at the beautiful view with their own eyes.
They have a healthy work/life balance. Us Westerners have it all wrong — we eat our lunch at our desks, don't take breaks and stay back late to prove we're working harder than the person next to us. On the flip side, Italians have a mid-afternoon siesta! Many of the shops in our town were open in the morning, then shut between 1 p.m. and 3 p.m., before reopening til 7 p.m. Now that's an ideal work day!
They go hard or go home. Nothing in Italy is done half-assed. When a job needs to be done, it's executed with precision and pride, or it's not done at all. Think about any Italian product you own: shoes, handbags, scarves, cars — they are all top quality and last a lifetime.
Every body is a beautiful body. Small and petite or more cushion for the pushin, Italians don't discriminate. Everyone is perfectly imperfect, and no one is self-conscious. Women of all sizes parade around in bikinis with pride — and so they should!
Image Source: Emma Chow