How to Make Your Life Easier
9 Sure-Fire Ways to Make Your Life Harder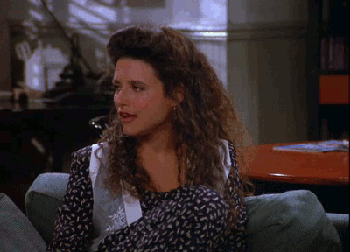 Life doesn't need to be heaps complicated. I discovered this after making all of 2016 (and 2015, 2014, 2013 . . . ) heaps complicated.
It could be the fact that I'm getting older, the clarity of being poor after Christmas, the fresh hope of a new year, all the clever people around me or a combination of all those things, but something has just made me realise I've been doing a lot of things the wrong way.
Wanna make your life harder? Here are nine tried and tested (you're welcome) ways.
1. Don't respond to emails straight away, and don't have a system for them.
How silly and wasteful! Rather let them build up in a stressful mess and then have 32,000 to sort through before you go on Christmas break. Very efficient. Kidding. Please never do that. If you're letting your inbox get the better of you (it happens to the best of us), read here for how three real life *busy people* keep theirs organised.
2. Spend all your money, all the time! Fun!
Short-term gains, long-term pains. Bottom line: you'll be poor long into the future if you keep it up.
3. Don't prep meals. Ain't nobody got time for that, especially when there are Sunday drinks to be had.
Sure, you could YOLO it up like this. But it means three sh*t things will happen: 1) You can kiss goodbye to your healthy-eating plan when the food court down the road tempts you. 2) You'll blow all your cash on take-aways and individual groceries. 3) You'll feel stressed and annoyed at your lack of organisation. A few hours well-spent on a Sunday makes for a week worth of good food, savings and spare time.
4. Forgo exercise, 'tis boring.
Nah, don't. I mean, it is boring (sorry guys, it is) but it's also kind of life-changing and life-saving. The less you exercise, the harder everything in your life is, from walking to the train station to holding your baby to fitting into your favourite clothes. Just get up and get it done. You'll thank yourself every day.
5. Ignore texts and reply to them never later.
God, if I had a dollar for every time I've sent a "Sorry for the delay!" text, I'd be squillionaire. It's a psychological problem, I'm sure of it (I'm working on finding proof) — if I don't reply instantly, I completely forget it ever happened. It makes me a terrible texter, yes, but worse, a shitty friend. Take the 30 seconds you need to reply, and you'll never get those guilty feels again (also, people will probably be less annoyed with you).
6. Just don't bother with regular house-cleaning schedules.
Hint: cleaning as you go, or spending 10 minutes a day tidying, will make your life approximately 367 percent easier. Fact.
7. Skip your to-do list and spend hours watching Netflix, Stan and Instagram Stories instead.
We all do it but damn, it's easy to lose precious time when you're glued to a device. If you find yourself running out of time, or not having enough hours in the day, cut back on screen time — you'll be amazed at what you can get done in your new-found spare time.
8. Don't ever prepare for expensive periods in your life, just wing it.
Why plan for Christmas spending when you can NOT plan and end up destitute? Much more thrilling! Joookes. You'd think after 29 Christmases I'd know how to handle my business financially, but no. The period after the silly season is chronically tight-fisted for me, because I don't plan ahead. This year, I'm setting aside $100 a fortnight — in a separate bank account! — so that I'll have a sizeable chunk of money available come Christmas 2017. Only 49 Mondays to go! (Sorry.)
9. Sleep really late and get up really early, every day. Night owl! Rebel! Woo!
You'll be tired all the time, you'll crave sugary foods, you'll be less productive and you won't have the energy to be a fun, fulfilled human. Doesn't that sound swell? NO, IT SOUNDS AWFUL. Prioritise your sleep and you'll reap endless rewards.