How to Manage Your Finances
It's Time to Set Manageable Financial Goals For the New Year
The following post was originally featured on Organize and Decorate Everything and written by Leanne Jacobs, who is part of POPSUGAR Select Home.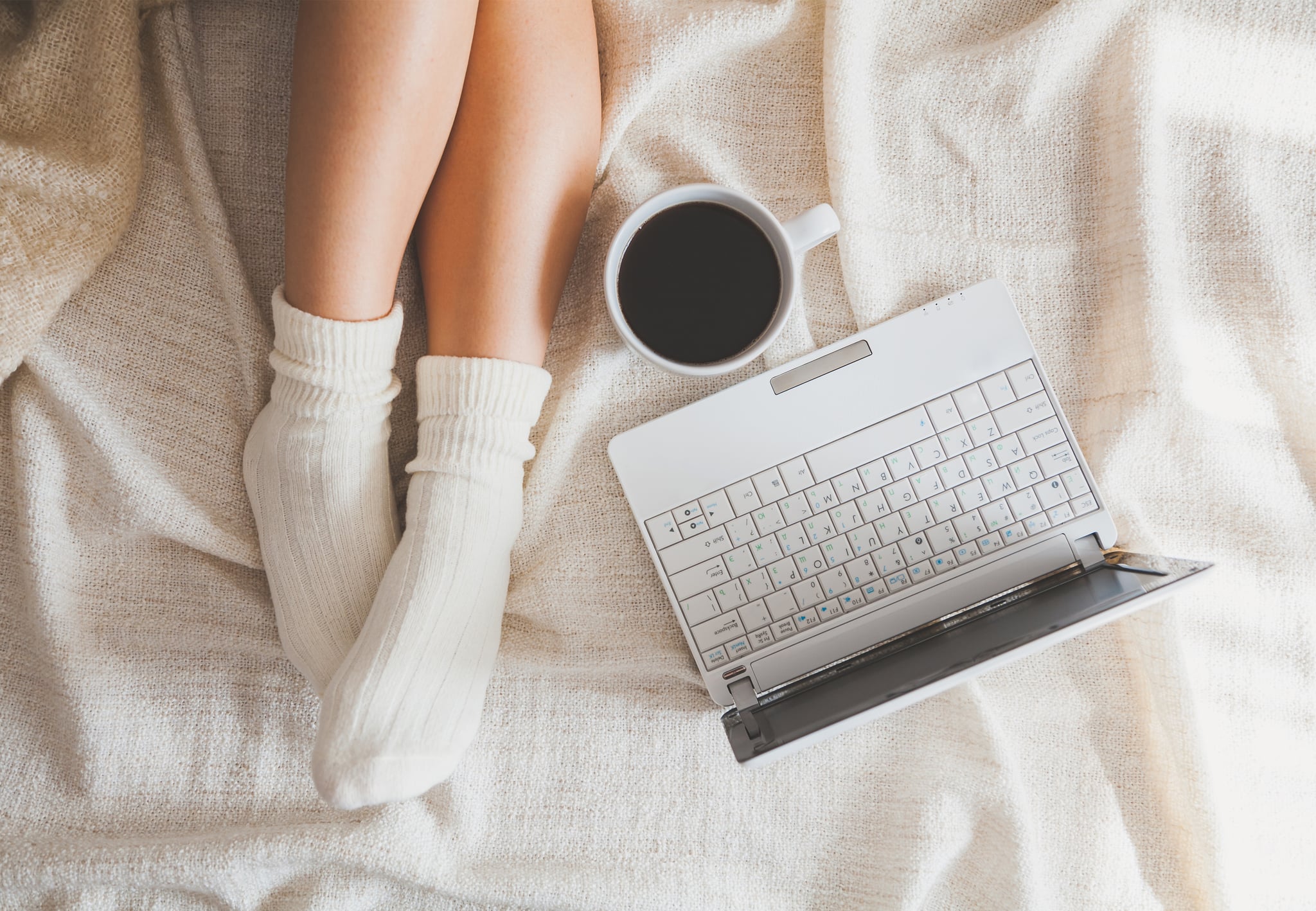 It's that time of year again! Time to think about setting goals for the New Year. And while this isn't the only good time to set goals, a new year always feels like a clean slate, so why not take advantage of that and set some financial goals for the New Year? I am by no means an expert in financial planning and have made many mistakes along the way, but I have been married for 34 years and have eight children, so I do have a few things I think I am qualified to share. Also if you make it to the end of this post, you will see, much to my dismay, that I have even more to share.
Set Goals For the Year
Write down your top five financial goals for the New Year.
What do you want to accomplish?
Short-term goals (one to three months).
Midterm goals (three to nine months).
Long-term goals (nine months to a year).
Create a Budget (and Stick to It)
Write down all your debts and the balance on each.
Break it down into monthly payments.
Record everything from housing to fast food to find where your money is really being spent.
If bills are owed quarterly, every six months, or any other way, break it down to monthly payments.
Start with the most important debt at the top and work down to least important.
Start Saving (No Matter How Small)
I shared a few ways to save for Christmas in my last post, and these can also be used for regular saving.
Open a savings account with as little as $25. You can also open different saving accounts for different things to keep your money separate.
Start with as little as putting extra change in a jar if that is all you can do right now (it can add up). Just get started!
Pay Off Credit Cards
Start with one credit card, and pay extra on it until it is paid off, then move on to the next one.
Take the money from the paid-off credit card, and move it to the next. Keep adding to the next card until they are all paid off.
If you have really high interest on a card, have it lowered or move it to a lower-interest card.
Paying off credit cards will give you more cash in your pocket with no interest.
Spend Less (Practice Being Frugal)
You don't need to go as far as a spending freeze, but be aware and make good choices.
Delay gratification a bit. Take a few days to decide if you really need something.
Distinguish wants vs. needs.
Shop around for insurance.
Shop the right time of year for things.
Avoid ATM fees by going to your financial institution or an associate ATM.
Get a Month Ahead (Live on Last Month's Income)
This may take a while, but by spending less and practicing some of the ideas above, you should be able to be a month ahead in a few months.
This gives you a cushion of at least a month if an emergency or something else happens.
Create an Emergency Fund
Save three to six months for an emergency (this may take till the end of the year).
Open a separate savings account for your emergency fund.
Invest
Once you have met your other goals, you can start investing to make your money work even better for you.
I don't have a lot of knowledge about investing, but a credit union or another financial institution would be happy to help you.
Give Back
I feel strongly about giving some of what I have.
Even through lean times, there is always someone else in greater need.
Donate to a local charity, to your church, or find a family to help.
Now is where I get a little personal. I try not to do it too often, but when it's something I think you will benefit from, I like to share. Over a month ago, my husband was laid off from work again. This makes three times in about five years. I'm not sure, I've lost track. It's been a few years of turmoil, and just when things are looking up, they seem to come crashing down again.
We promised the kids that they are not moving again. They have done so well here. They are in great schools and in a great community and have great friends. So here we are again, with me and the kids living in one state and hubby living in another. That actually is the worst part.
The other part is financial. We had finally sold our house in Utah, a huge blessing! We were on track to have a car, personal loan, and medical loan paid off in December. Oh, happy day! But not so fast. That all kinda changes when you lose most of your income.
Let me share with you what I learned this time and what we have done differently, so we are not in as bad a place as we were before:
We were living well beneath our means.
I had a boost in my income and have been able to work a little more for more income.
We had already paid off some of our credit cards.
We sold some things we didn't need.
We have a better attitude.
We don't make purchases unless there is a real need.
We are hoping that the New Year will bring hubby back to a new job where we are living. We will work on setting new financial goals with our new income, whatever it may be. And even though we are not in the circumstances we hoped to be in, we will try to find the silver lining and continue on.
I hope my experiences and tips will help you while you work on your financial goals.