How Women Can Secure Financial Independence
As Women, We Need to Secure Our Financial Independence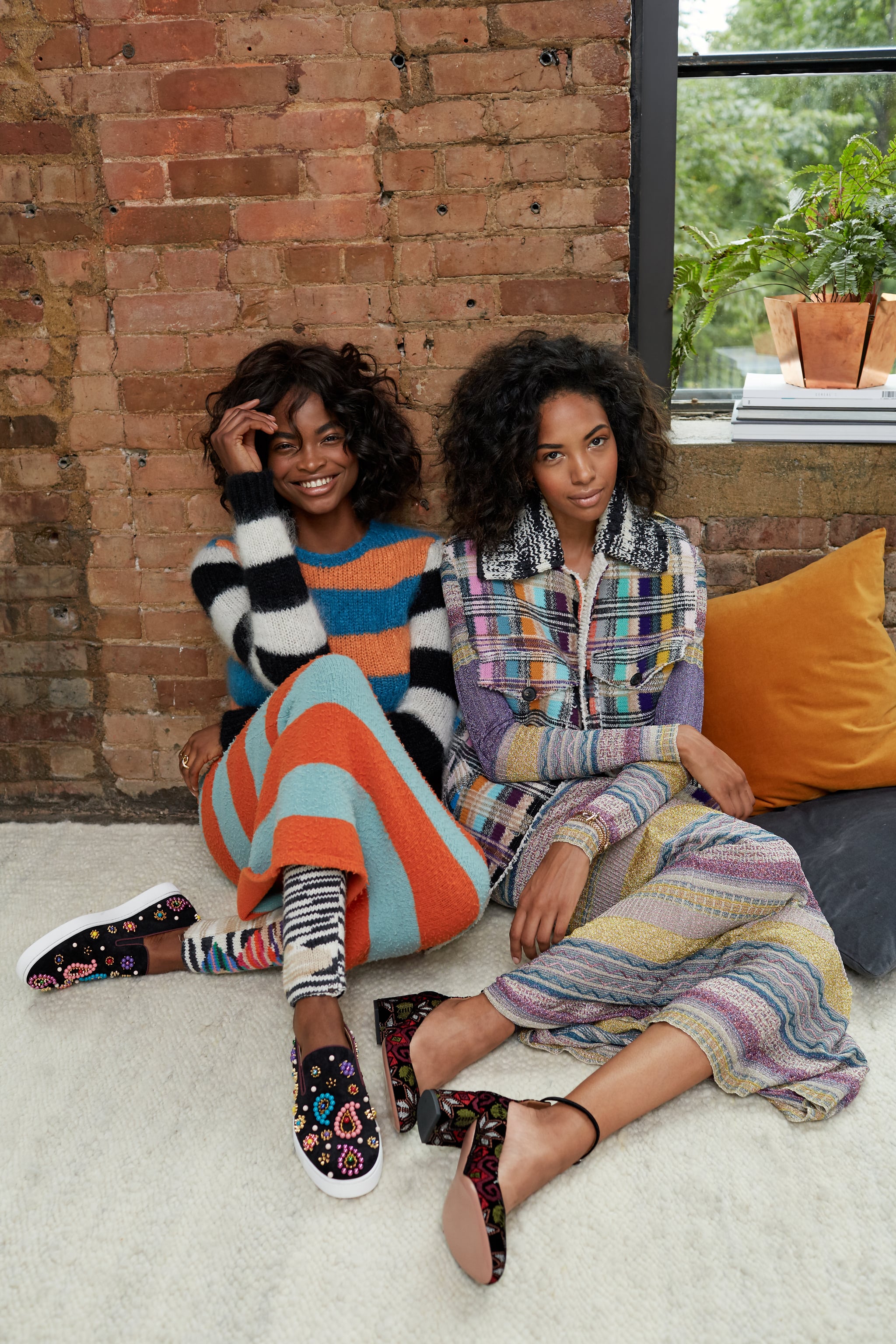 This feature is dedicated to our #NoChangeNoFuture initiative. From the Women's March, to Australia voting yes to same sex marriage, and the #MeToo movement, 2017 taught us to look beyond ourselves and come together as a collective of powerful women who are writing our own history. Join us as we cancel setting one-dimensional personal resolutions and commit to being the change we want to see. Because without change, there is no future.


Financial independence means something different for everyone — for you it could be owning your own house, buying a car, paying off your debt, or finally having enough money saved to take the leap and make the career change you've been dreaming about.
The first step towards financial independence is gaining a clear understanding of what that means to you, and what your goals are. Below, you'll find some easy steps you can take to help you work towards financial independence.
Set goals
Set a mix of short- and long-term goals, making sure there are some attainable and some stretch goals. Set your first goal as something that you can achieve within six months. It will help you build momentum and you'll find the confidence to work towards those more ambitious ones for the longer term.
Understand your cash flow
Spend some time reviewing your income and expenses, and this will help you understand where you are spending the most money and where you can potentially save a little more. Ideally, we all want to be cash-flow positive, but if you aren't you can readily adjust your spending in line with your goals. Most online banking platforms now have tools built in that will help you categorise your income and expenses and track spending for you. Any additional income (like rental return) can be directed to savings or investments to help you achieve your goals.
You could also use an app like Money Brilliant, which links directly to your bank and investment accounts and loans and update with all your transactions to give you an up-to-date snapshot of your current position.
Create a budget
Think about your budget in a different way — prioritise your spending in a way that will get you to your goals the fastest. Be honest with yourself when doing this and ask what's important and what you are willing to sacrifice. Once you have set your budget, automate payments to go out in synch with your pay cycle and you should be able to set and forget. You can use an app like Pocketbook to set up your budget and track your progress against it.
Remember to build self-care into your budget — you are more likely to stick to a budget if you feel good while you're doing it.
Consider if investing is right for you
With low interest rates on savings accounts it could be a good time to start investing what you can. You can start small and get a feel for investing using apps like Acorns (this app will invest as little as $5 into a portfolio to match your risk profile). If you are in a position to invest a larger amount, speak to a financial advisor to help you plan your investment approach.
A few important things to remember: don't invest more than you can afford to lose; be prepared for your money to be locked away for the long term; don't invest money that you know you will need to achieve your short-term goals; and don't react to the media. Over your investing life there will be any number of good days and bad days so don't worry if you see on there was a bad day on the stock market and withdraw all your money. Some of the best days in the market have followed some of the worst and you don't want to miss out on those.
Use your Superannuation account
For most of us, our Super is our biggest financial asset. If you don't currently know the amount in your super fund, log in to your investor platform or dig out those old statements and check! Your employer is legally required to pay 9.5% of your salary into your nominated account. You should also do a search for any lost super you may have. You can find a link to your state's lost super register via the Australian Tax Office website. Having multiple funds can add up. If you aren't sure which fund is best for you, speak to a financial advisor who will be able to help you find the fund that meets your needs. You can also consider making additional contributions into your Super fund.
Image Source: POPSUGAR Photography / Kathryna Hancock
Product Credit: (model on left) Max Mara sweater and skirt, Missoni leggings, A Peace Treaty earrings, JENNIFER FISHER ring, Christian Louboutin shoes (model on right) Missoni dress and vest, Eddie Borgo bracelet, Aquazzura shoes // Blu Dot 2D:3D bowl, ABC Carpet & Home Masana wool rug