How Your Confidence Leads to Success
Why Your Individuality Is the Secret to Finding Your Confidence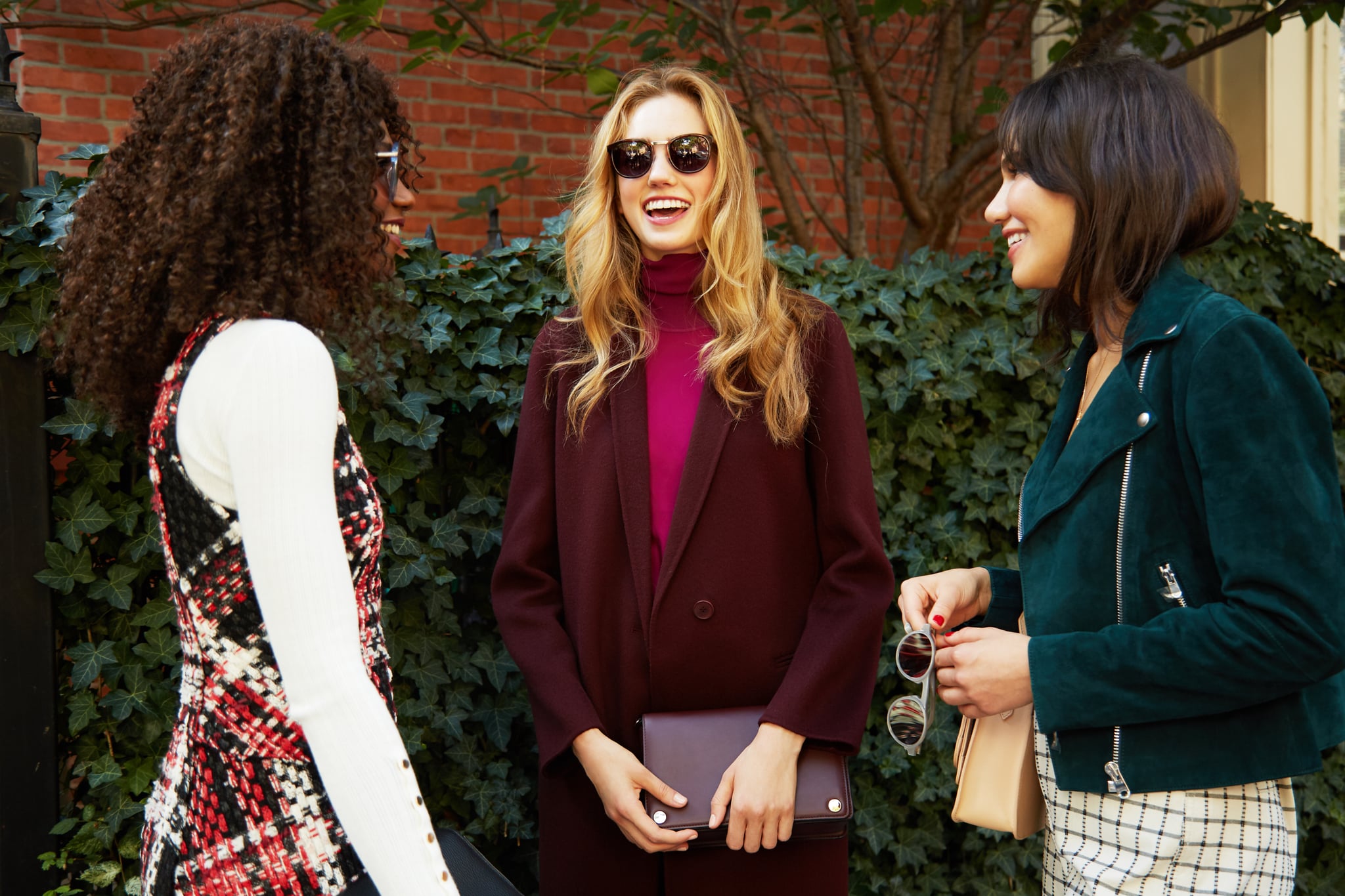 This feature is dedicated to our #NoChangeNoFuture initiative. From the Women's March, to Australia voting yes to same sex marriage, and the #MeToo movement, 2017 taught us to look beyond ourselves and come together as a collective of powerful women who are writing our own history. Join us as we cancel setting one-dimensional personal resolutions and commit to being the change we want to see. Because without change, there is no future.

We often hear the words 'just be yourself' thrown around as a direction to inspire and empower individuals chasing their dreams. However, the increase in connectivity, the crushing fear of criticism and pressure to conform to certain ideas of beauty, fashion, influence and lifestyle has so many women afraid to do just this.
As a personal branding strategist and mentor for entrepreneurs, I have worked with hundreds of women all over the world on their online image and no matter the geographical location, age or ambition of these women the doubts and fears they have about putting themselves 'out there' are all the same.
Throughout my life I have been fascinated by the examples of pioneering women who were fearless and relentless in the pursuit of their dreams, showing up and changing the game forever. So what is it that makes these women different? What keeps the likes of Oprah, Beyoncé, J.K. Rowling and Anna Wintour going, and keeps the rest of us playing small and succumbing to the safety of impersonation and imitation when putting ourselves out to the world?
The way I see it is that somewhere along the line these women realised that they had a superpower, they had something that all of us have but are just too afraid to use – our uniqueness. These women discovered that having confidence in their authenticity was the fastest and most sure-fire way to position themselves in a place of leadership and influence that could change the trajectory of entire industries.
Having confidence in their authenticity was the fastest and most sure-fire way to position themselves in a place of leadership and influence.
To get philosophical for a moment, scientists have discovered that due to all of the variables that influence your conception, you in fact only have a one in 400 trillion chance of being born, and although there are currently seven billion other miracles inhabiting the earth as well, none of them were created to be anything like you.
If you know deep within that you were born a game changer, that you have the DNA of a leader and the potential to create a movement, but currently find yourself trapped by fear and circling round on the comparison train unable to move forward, here is my advice for you.
Know Yourself
Start to connect with exactly who you are on the inside. Discover your own quirky characteristics and wonderfully idiosyncratic strengths, and begin to celebrate all of it. Realise that fitting in is out and differentiation is the new progressive trend. Analyse your own vision and know that by fearlessly pursuing your mission you will play your unique part in changing the world. When you begin to connect with yourself on a regular basis by disconnecting with the online world, you start to realise just how awesome you actually are.
Condition your confidence
Confidence is not a switch that you can turn on when the time is right. Confidence is like a muscle that takes time and effort to grow and sculpt. Equally it can be lost if not exercised consistently. On your journey to developing a game changing brand and sharing your ideas with the world, give yourself the daily task that I like to call the butterfly effect. Every single day do something that gives you butterflies in your stomach. Do the Facebook live; pitch to the magazine; create a raw post about all your challenges. Every time you lift the weight of confidence you become stronger and ready for a greater challenge.
Tell your story
Other than your miracle conception, another factor that separates you from everyone else on this planet is your story. No one here has the same life experience as you, the same challenges as you or has the same combination of perspective, values and beliefs that you have. However, they do have the same emotions. Sharing your emotions with your story connects you to others. Who are you? Where have you been? Where are you going? And most of all, how does it all feel?
Start a movement, slowly
Too many women hold themselves back from starting the pursuit of their mission because "they are not expert enough", "they do not have enough followers" or " it's too crowded". Maria Hatzistefanis says in her book How to Be an Overnight Success that she did become an overnight success in an industry that she had no experience in and that was over saturated, but it took her 17 years. Building confidence, being yourself and changing the world doesn't require you to sky rocket to the top overnight, it requires you to start impacting others one small step at a time until you start a movement.
Don't read your bad reviews

I want to make it clear right now, especially because I know this is one of the main reasons we have potential pioneers hiding from the limelight, there will be hate, potentially lots of it. However, please realise this; it is never about you. Although it can feel so personal as comments and messages try to tear apart your work, hate is always the result of someone seeing their reflection and being unhappy with the view. Your success and impact will mirror a disappointed part of them that wishes they were brave enough to follow their own dreams. All you can do is keep being your unique special self and hope that one day they realise their own potential.

Image Source: POPSUGAR Photography / Diggy Lloyd
Product Credit: Model on left: Rag and Bone Dress. Middle model: Theory top, jacket, and pants. Model on right: Club Monaco jacket, TK pants.