Jordan Horowitz's Leadership at the Oscars
3 Things the Big Mistake at the Oscars Taught Us About Leadership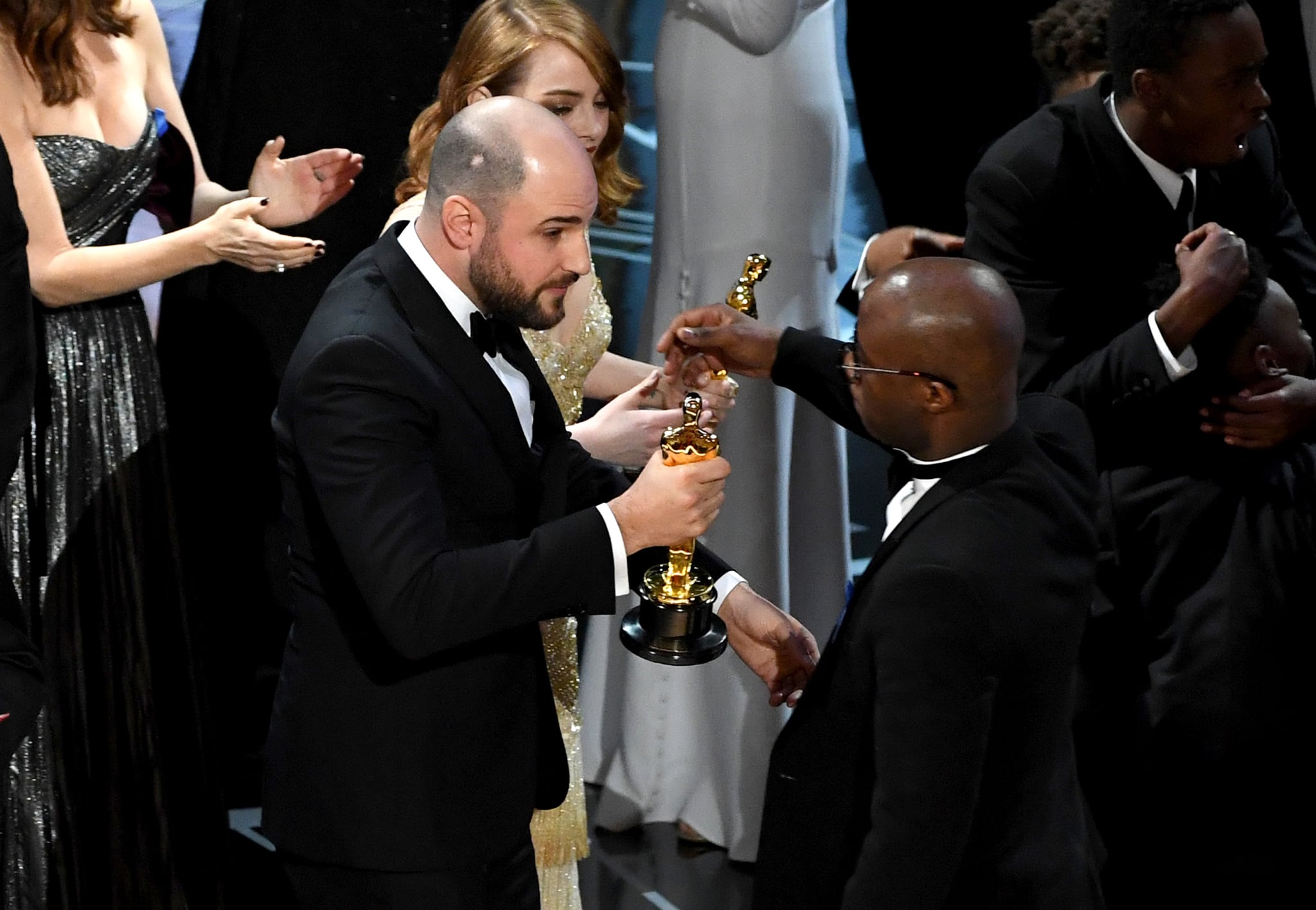 The 89th Academy Awards will be remembered for the moment when the wrong best picture winner was announced. It created chaos on stage and was the perfect storm of confusion and drama you'd expect to see on the big screen, not the award stage. But as with any mistake, it is how you handle it that matters. This intense moment illustrated some key takeaways on the need for leadership in the midst of a slip-up.
Floundering and not wanting to look bad led to the blunder on stage
To the audience, it seemed like Warren Beatty was dragging out the announcement of the winner for anticipation or to be funny. The truth is, he was confused by what he was reading. Seemingly worried about being the one to get things wrong, he passed the envelope to Faye Dunaway. She announced La La Land as the winner and the rest of the story is now Hollywood history. Beatty could have been the hero, but instead, he seemed to cave under pressure. His lack of action led to a domino effect of failure. Although the blame certainly does not fall at one person's feet in this fiasco, it definitely demonstrates the importance of taking action when you are in a position to do so. Attempting to walk back a mistake that you could have prevented will ruin the face you were trying so desperately to save.
Taking a minute is not weak and can save you (and those counting on you) embarrassment
Mistakes happen; if something seems off to you, it likely is. By taking a moment to confirm or address your suspicions, you can often avoid a larger mishap. If Beatty had stopped to verify rather than pass the buck to Dunaway, he would've saved a lot of egg from being on his own face and a great deal of embarrassment for many other people. (Not to mention ruining the moment for the cast and crew of Moonlight.) Imagine the awkwardness he could've avoided if he took a minute to check with PwC if what he was seeing on the card was incorrect. No system or plan is infallible, and the people involved in its execution are the checks and balances that keep it on track. Don't be afraid to step back and take an extra pause to evaluate something right in the moment. You may end up saving everyone involved from costly errors and asserting yourself as a valuable member of the team.
What you remember more than the flub is how Jordan Horowitz took charge and became the shining example of gracious leadership
Everybody fumbled and bumbled trying to make the situation right, yet no one was taking charge. When Jordan Horowitz, producer of La La Land, realised what was happening, he took control to remedy the error and get things back on track. He didn't rely on misappropriated humour or excuses; he simply stepped in and made every effort to give Moonlight its proper due. He swallowed his own loss and took an instance that could've been filled with sour grapes and instead passed congratulations and admiration on to his peers, an act that didn't go unnoticed by Moonlight's cast and crew.
In an interview with Entertainment Weekly, Moonlight producer Barry Jenkins reflected on the night and Horowitz's take-charge role. "It will be remembered and I think in a beautiful way," said Jenkins. "I know one thing. I'm never going to forget Jordan Horowitz. I just won't."
The way Horowitz took command and graciously corrected a situation that was quickly going from bad to worse made him someone I admire, an example of poise under pressure, and the type of leader I would be proud to work for or with anytime. This is a prime example of the leadership and class we should all aspire to in our own lives.