Millionaire Wants Millennials to Stop Eating Avocado Toast
This Guy Wants Millennials to Ditch Avocado Toast So They Can Buy Homes — B*tch, Please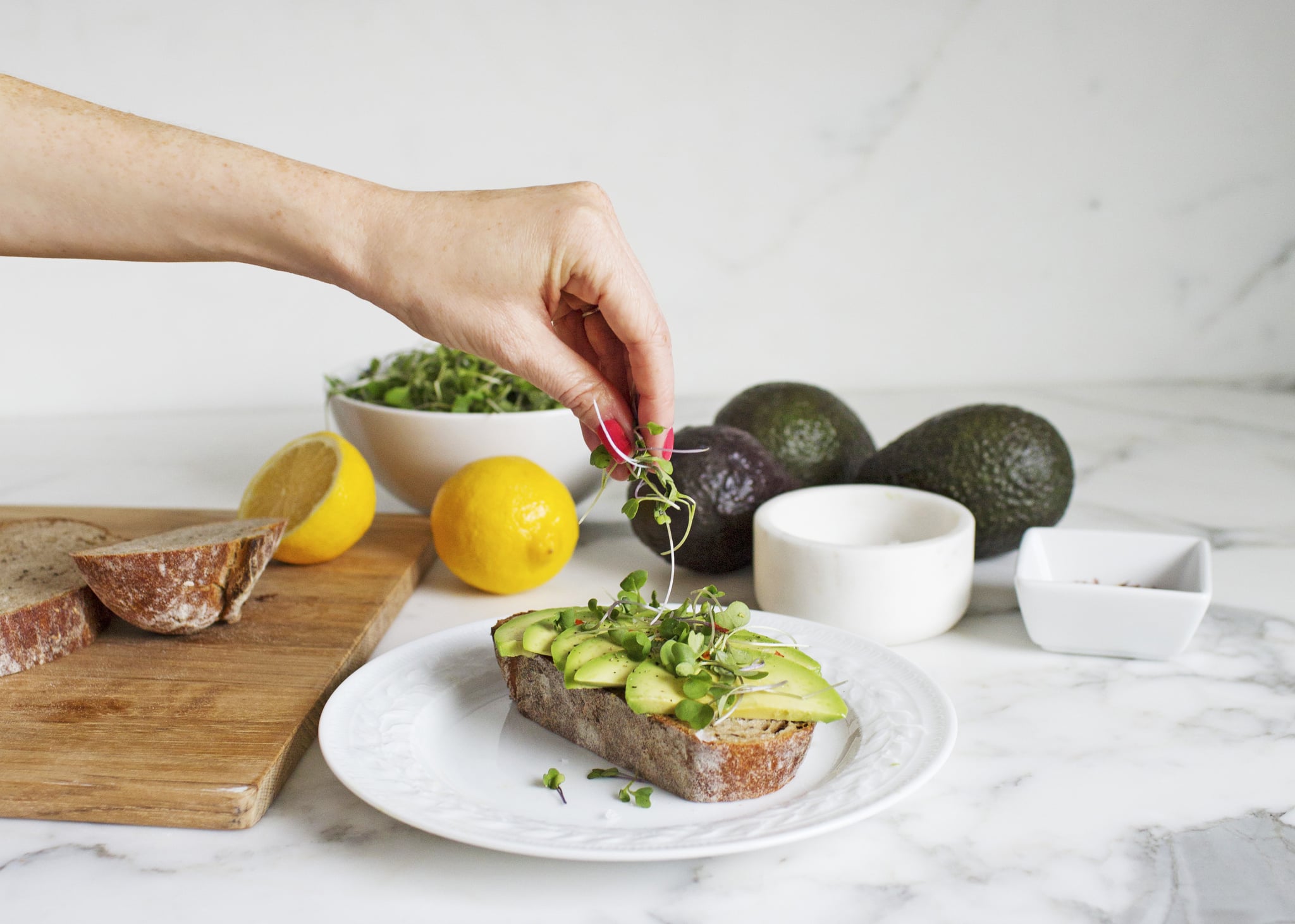 It's no secret that saving up to buy your own house is a difficult feat, not matter how many savvy tips you absorb. One Australian millionaire has come up with quite the interesting tactic for millennials to afford their dream home, and it has since become grounds for some passionate social media debate.
Property mogul Tim Gurner argues that avocados are the money-draining cause for young adults not having enough to spend on a home — yes, he dared to attack our favourite fruit. In an interview with 60 Minutes, Gurner defended his point by saying, "When I was trying to buy my first home, I wasn't buying smashed avocado for $19 and four coffees at $4 each." He went on to explain how "the expectations of young people are very, very high" these days, saying: "They want to eat out every day; they want travel to Europe every year. The people that own homes today worked very, very hard for it (and) saved every dollar, did everything they could to get up the property investment ladder."
OK, let's get something straight real quick: it is true that not many millennials can afford to buy a home, just look at the housing affordability crisis. But why did he have to go and attack avocados like that?! Obviously spending money on frivolous items isn't advised if you're trying to stash away some cash in your savings, but it seems random that he made avocados the scapegoat for millennial spending habits.
When Time tweeted its article about Gurner's contentious budget tip, it swiftly racked up more than 800 replies from avo-lovers defending their precious green fruits. One Twitter user was quick to point out how avocado toast can't possibly be the sole reason for the statistics mentioned in the article.
@TIME Dear Idiot,

Generational trends like those quoted here aren't due to the popularity of avocado toast.

Sincerely,
Home-Owning Millennial pic.twitter.com/VaCsoPjqWF

— Dr. M to the J, Ph.D (@DrM2theJ) May 15, 2017
Others were downright shocked when they read his comments.
@TIME pic.twitter.com/MdPyN2QWsg

— heather mason (@NerdHeather) May 15, 2017
Some went the extra mile and did the math to break things down.
@TIME Avocado toast is $11 near me, and the average home price is 549,000. So a millennial would only need to skip avocado toast for 2 lifetimes.

— Charles Van Damme (@CharlesVDamme) May 15, 2017
Meanwhile, one genius person brought our new favourite meme into the picture to make light of the whole situation.
@TIME SToP BuYInG AvoCadO ToASt iF YOu WaNt tO BuY a HOmE pic.twitter.com/u60tgakm0C

— Mike (@MychaelEspinosa) May 15, 2017
Image Source: POPSUGAR Photography / Sheila Gim