Pennywise From It Halloween Costume
Time to Float! Here's What You Need to Be Pennywise For Halloween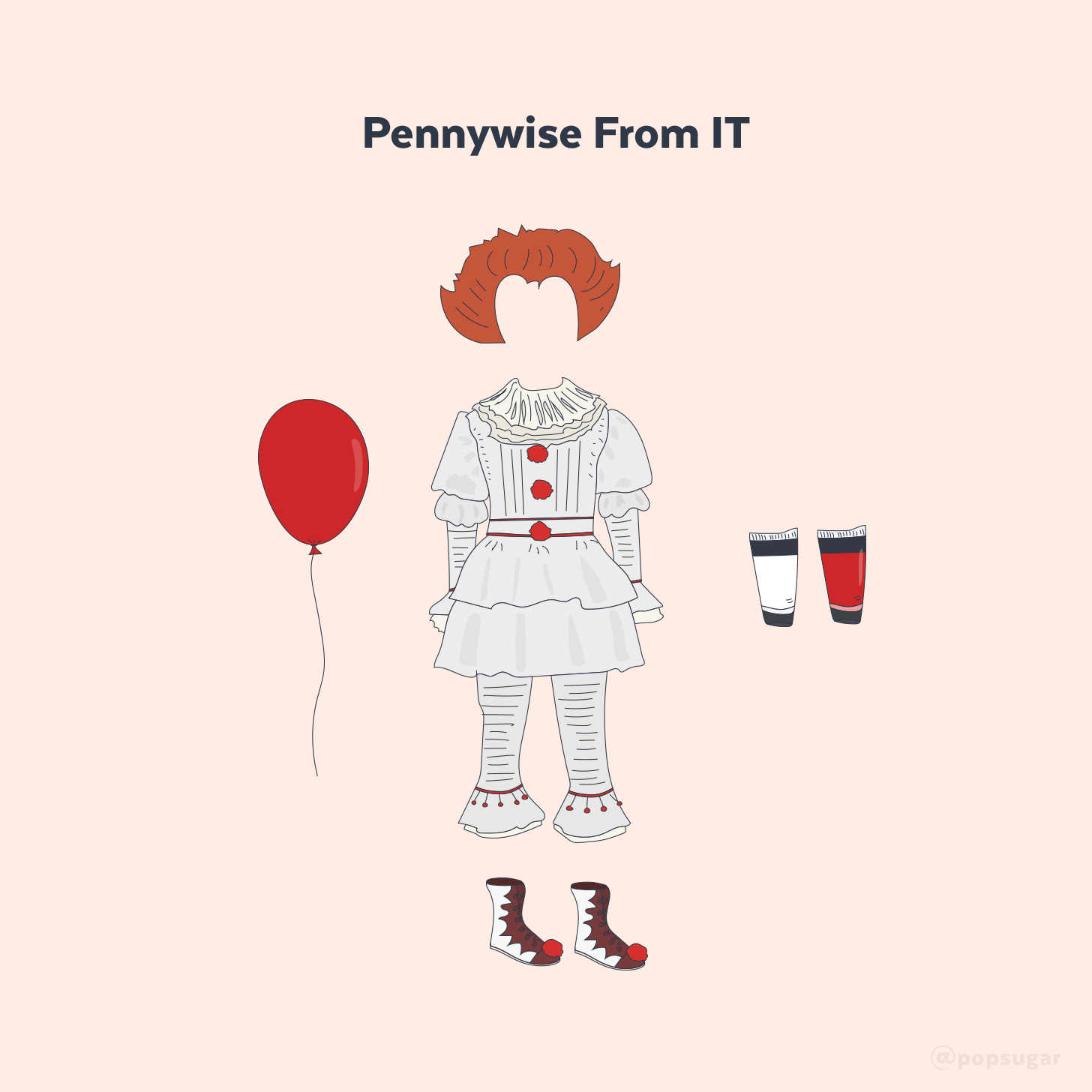 Pennywise the Dancing Clown is back to traumatise a whole new generation thanks to the latest remake of It. The critically acclaimed remake received praise for its stellar cast, genuine scares, and nostalgic feel. The disturbing clown — portrayed by the shockingly handsome Bill Skarsgard — makes for the perfect Halloween costume. Dramatic ruffle collar? Check. Vibrant red hair? Check. Red lipstick? Check. He's definitely got a signature look. Ahead, see everything you need to dress up as Pennywise and terrify those around you.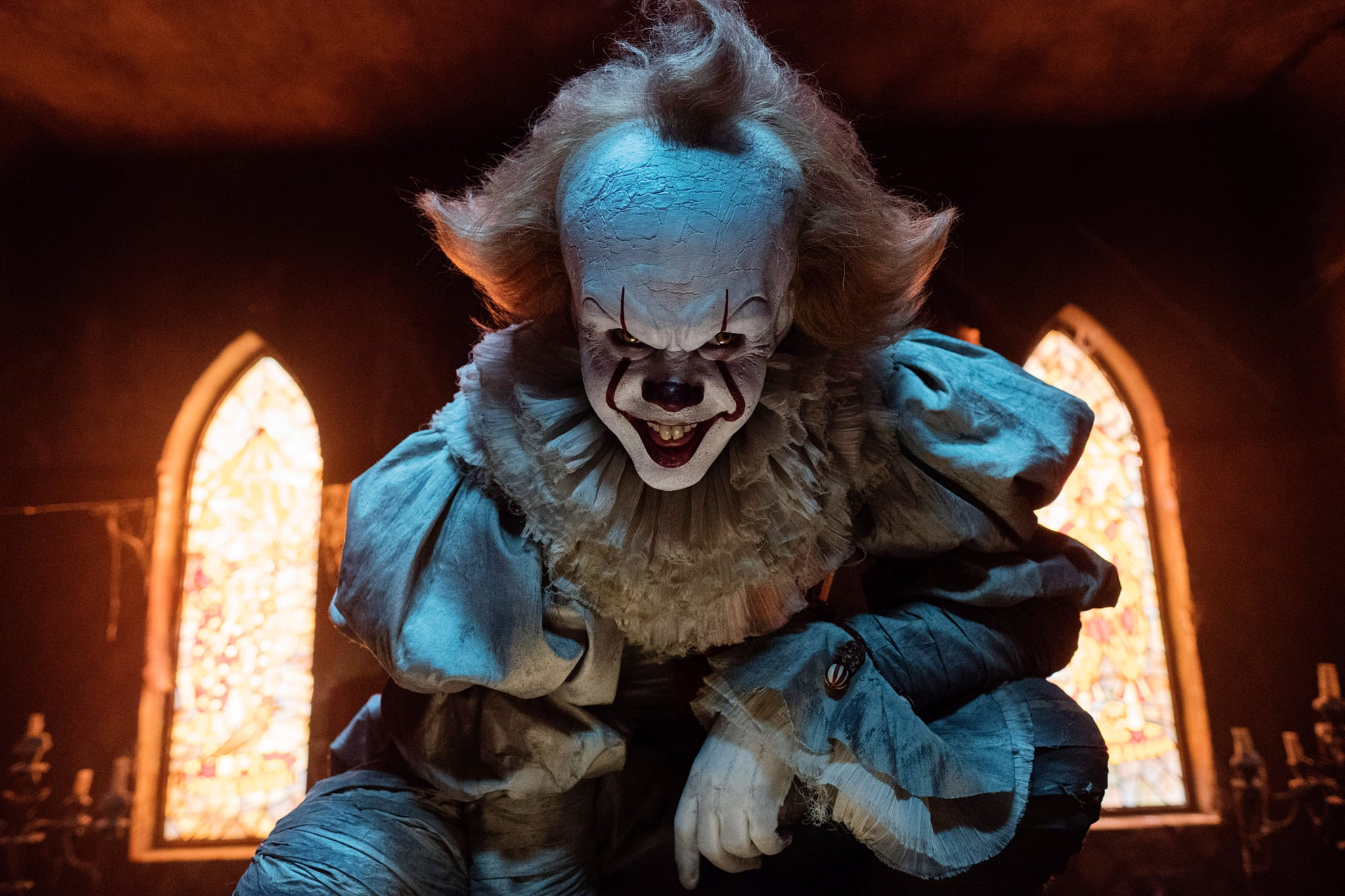 Image Source: Everett Collection
How to Create It Yourself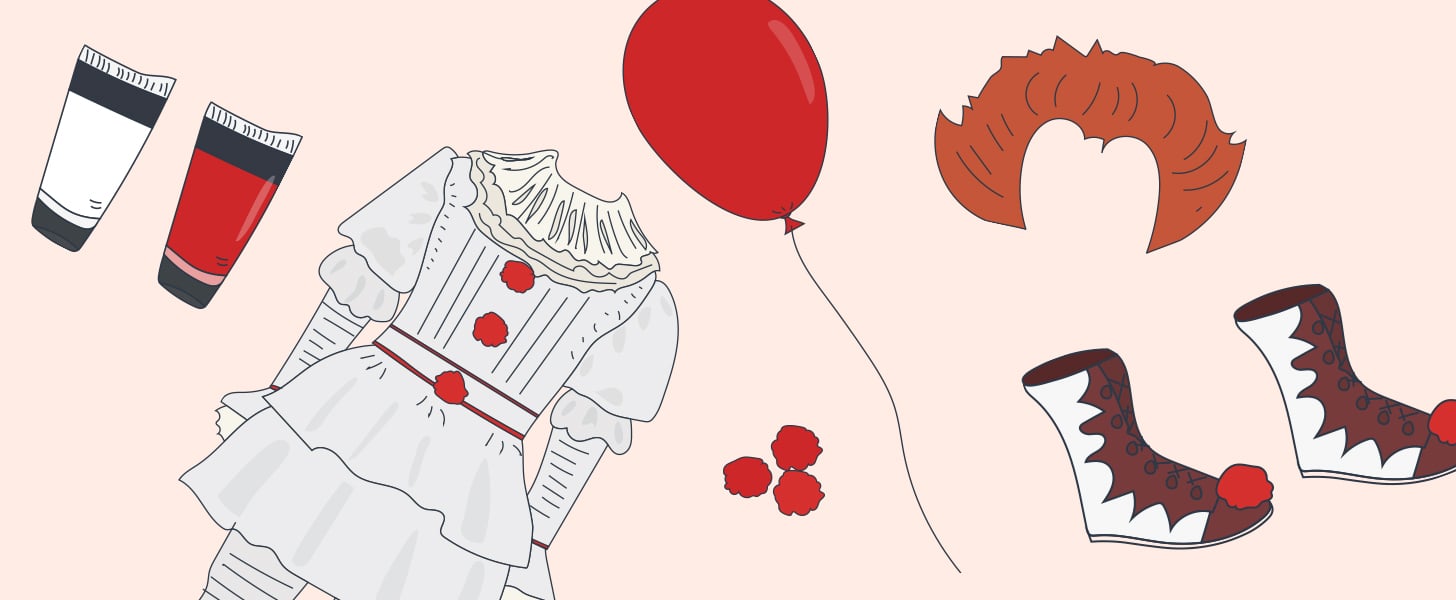 Once you have all of the important elements, this look is actually pretty easy to re-create. First, apply the white paint to your face and replicate Pennywise's red lipstick, complete with those two lines that go all the way up past his eyebrows. If you don't mind fussing with your white outfit, affix the red pom-poms to the front of your blouse using safety pins or glue. Inflate your red balloon, throw on your crazy wig, and you'll be ready to hit the town and pretty much traumatize everyone you encounter. Happy Halloween!
Check out the rest of our Top 10 Halloween Costumes For 2017!