The Pros and Cons of Moving Back in With Your Parents
The Pros and Cons of Moving Back in With Your Parents, From Someone Who's Considered It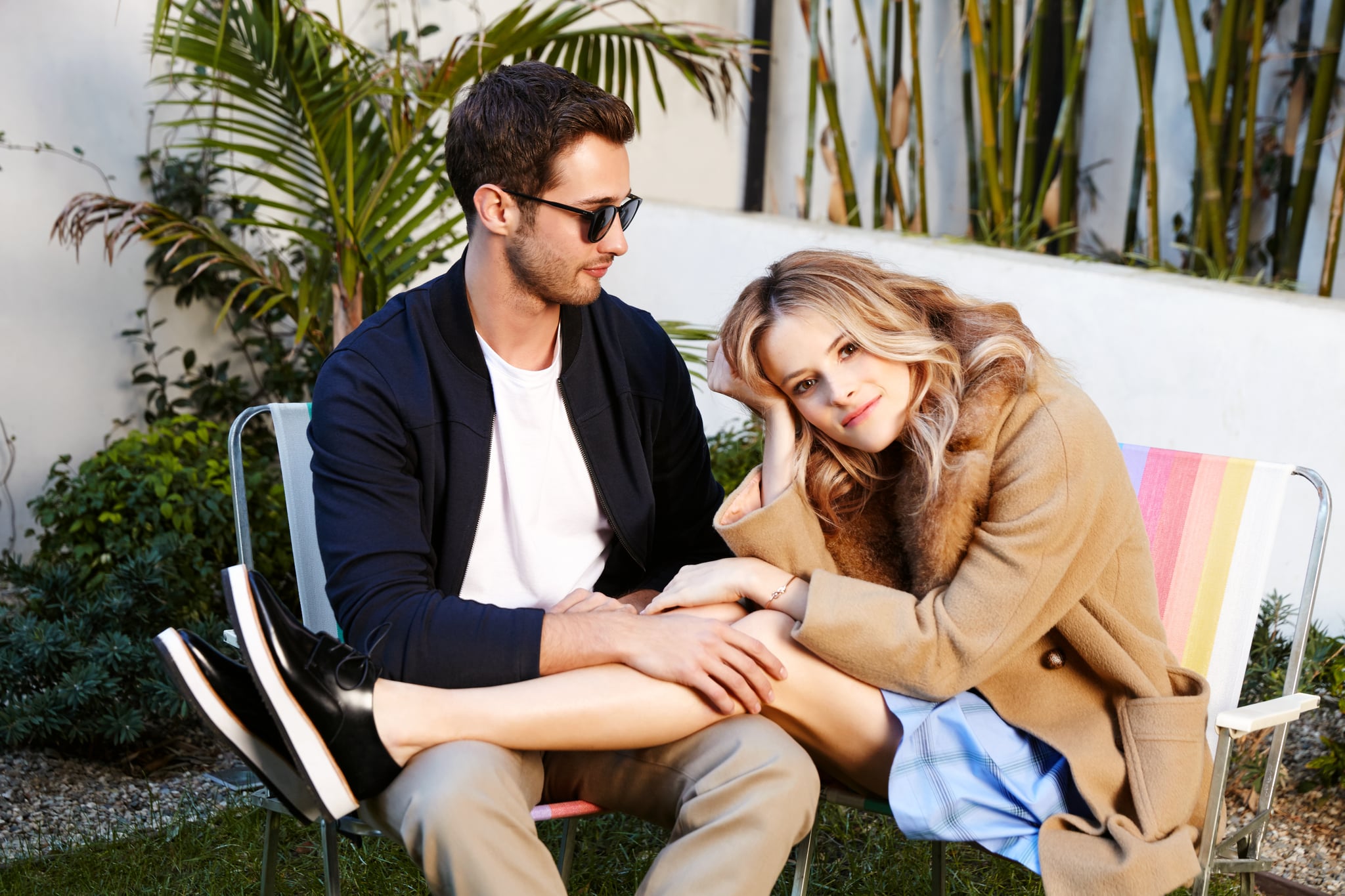 I'll never forget the day I packed my things and moved out of home — bittersweet is the only way I can describe it. On the one hand I was becoming a legit adult, like I had my very own microwave — baller. On the other, I was leaving behind Mum, Dad, Claire and Jack (the loves of my life) and the comfort and security of my family home. I don't enjoy change at the best of times so you can imagine my mixed emotions at the uncertainty of what was to come. How do I wash my expensive things? How on earth does one cut a capsicum? Was I even capable of feeding myself at all? So. Many. Questions. One thing I was sure of though, was that I would never live at home again.
Nonetheless, after two years of living out of home and complaining about being poor, my parents — out of nowhere — hit me up with an offer: "Would you and Thomas like to move in with us for six to 12 months to save money?" Sorry what? I didn't know whether to be offended or grateful.
After Thomas and I gathered our jaws off the floor, we found ourselves — dare I say it — mulling the idea over. For real. But it seems we aren't the only ones. In 2015, the Australian Bureau of Statistics revealed that 22 percent of adults aged 22 to 34 years of age had left home and returned at least once. Don't get me wrong, having the opportunity to do that is a privilege. But is it a privilege that could backfire?
Below are the pros and cons I toyed with, alongside Thomas' thoughts . . .
PROS
We'd Be Rich
Well, kind of. Let's be real, saving any kind of money on an average salary while you're enjoying a balanced lifestyle and paying rent is near impossible. Moving back home would allow Thomas and I to save a lot of dosh. It would give us the chance to get ahead — afford a holiday with lots left over, put a deposit on a house, or even just build a money mountain for later on in life. The possibilities give me tingles.
Mum's Cooking
The thought of it actually makes my mouth drool. And those packed lunches? Oh my. Cooking has never been my thing so having Mum back on board as chef would be magical. Do you know how many nights a week I have to eat salmon and broccoli? Seven. And it's seven too many.
Thomas' input: "If we can lock in some kind of Carbonara Tuesdays I'll go and grab my stuff right now. #PastaPriorities"
More Family Time
The thing I miss most about home life is my family. Although the bicker tally is probably higher in the McGregor household than it is in my current one, I do miss it. Moving back would mean loads of evenings chatting the night away with Mum and Claire, annoying my brother and cracking life problems with dad — doesn't sound too bad to me.
Triple the Clothes and Makeup
All I can borrow at my house is an electric razor (no thanks) and business shirts. Moving back with my girls would mean so many more outfits and a banquet of beauty products to borrow — bliss.
Thomas' input: "I know tell me about it right? Can't wait to share some slacks with your dad Paul, or perhaps he can lend me that fetching NSW Rugby Union Under 12s polo he seems to love?"
CONs
Goodbye Freedom
I may as well padlock my pants together, throw away the key and wave goodbye to random romps right now. Having your own home comes with the freedom to have sex whenever and wherever you please. But under my parents' roof, that sh*t ain't kosher. Would I be cool with having silent sex in the missionary position under a doona for 12 months just for cash? My wallet says yes but my heart says no.
Thomas' input: "I thrive with an audience so this is no issue for me."
Please stop.
I Could Quite Possibly (Will Definitely) Revert Back to My Teenage Self
"Mum, can you drop me at the station?", "What's for dinner?", "Where are my socks?" Oh my God, I can see it now. I am proudly a fully-functioning adult, but the moment I arrive home for a mid-week dinner, I turn into a teenager — Benjamin Button style. So imagine if I moved back home. Not good.
Relationships May Change — Both With Thomas and My Parents
One of the best things about moving out was the effect it had on my relationship with my parents. Don't get me wrong, it's always been solid, but it's never been better than it is now. Possibly my biggest fear is Thomas and I moving in as adults and having what could be too many adults under one roof. It's their house so it's their rules, but I'm also a grown up now and make my own decisions . . . it could be a recipe for disaster.
The other relationship that this move would affect is my one with Thomas. Not having the freedom we both know and love could take a toll. We are so content right now, why uproot it?
Thomas' input: I think Bill Withers said it best with his 1972 hit "Lean on Me": "Lean on me, when you're not strong, and I'll be your friend, I'll help you carry on."
So, What Now?
Even after weighing up all the odds, I don't think we'll ever reach a verdict that is 100 percent a winner. However, although the money and extra family time would be amazing, giving up our new-found freedom at this point in our lives and risking our closest relationships to earn a buck just doesn't seem worth it. For now, anyway . . .
Image Source: POPSUGAR Photography