Pros and Cons of Studying University Degree Online
Not a School Leaver But Thinking About Uni? You're Probably One of 4 Personality Types
Uni is not just for 18-year-old school leavers. But the thought of signing up to study as a mature student — whether you're doing it for the first time or going back for round two — can be daunting. If you are reading this article, chances are you're seriously considering it. And why not? Furthering your education can open doors and put you back in control of the life you want to create for yourself. We're all about crafting our own destiny.
Depending on your circumstances, on-campus study might be an impossible option. We get it; there are kids to care for, career ladders to climb, and for many of us the structure of the classroom is not conducive to learning at all. If traditional university is not for you, Open Universities Australia (OUA) makes studying online with a leading uni possible and will give you flexibility and control over your schedule.
There are four main personality types that are drawn back to study once they're past high-school graduate age: The Explorer, The Striver, The Half-Time Sub and The Comeback Kid. Each has their own study strengths and bad habits. . . which one are you?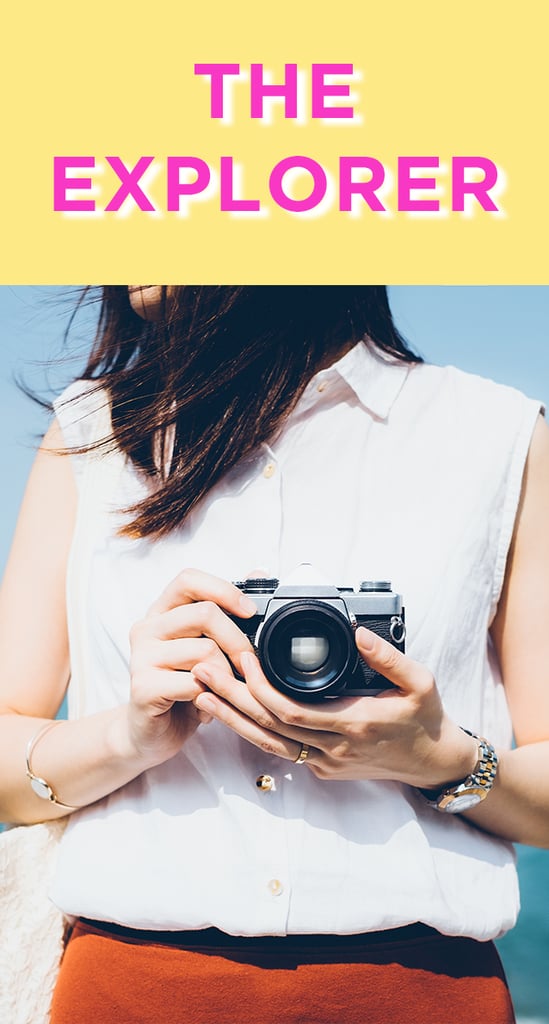 Have you spent the past few years exploring the world? Perhaps you went into an entry-level, hands-on job straight out of school, relishing the chance to meet new people and learn new skills at every turn. The drive that pushed you to see, do and discover is now encouraging you to dive deeper into a particular passion you've found along the way. Is it time to commit to a university degree?
Explorer Strengths
Your diverse background experience can be a big help, as Bess discovered. Bess was working in retail at Zimmermann when she started studying a Bachelor of Business with Griffith University online, through OUA. With Bess's big dream to launch her own business, her experience helped her understand the academic concepts being taught. "Working for such a great company enabled me to develop a strong set of management skills which I could directly apply to my course topics and assignments. The women at Zimmermann were inspiring and taught me a great deal." It paid off — Bess now runs her own business, The Other Marketing Co.
Other Explorer strengths are:
An ability to see the bigger picture of each unit of study
Creative thinking
Keep an Eye On
According to Bess, the biggest challenge for Explorer personalities is staying focused, particularly when it comes to the tail end of the degree. "Those tough moments came toward the end of the degree when a move to the U.S. was planned and I needed to finish a few last topics. I found the best way to stay motivated was to just keep moving forward. I had a long list of every assignment and exam that needed completing and took pleasure in scratching items off that list." Staying focused on your big goals will help get you to graduation.
Other habits Explorers need to manage:
Know when to explore creative solutions and when a more straightforward answer is required
Set as many reminders for assignment due dates and exam times as you need to! Embrace the multiple alarm culture
Everyone has a Striver friend — the girl with a five-year career plan, who is single-minded in achieving her big goals. Maybe it's you? She is determined, focused and already has a career she loves. The next step is finding a way to accelerate her progression, and further study to supplement her work experience might be just the thing.
Striver Strengths
For those considering enrolling in a degree that's complementary to their work industry, having relevant experience to draw on will be a huge advantage, as Nessa can attest to. She is the General Manager of People and Communications at community health organisation Merri Health, and studied a Master of Employment Relations at Griffith University, online through OUA to take her career to the next level. "[Studying the] Negotiation and Dispute Resolution course as part of the Masters Employment Relations gave me more insight into understanding the other parties' perspective [at work] and to then work out how I can create and adjust my strategy in negotiations to achieve the best outcome."
Other important Striver strengths are:
Having a set end goal in mind, whether it's a big promotion or adding a new skill to your resume
The ability to reinforce your learning by applying your uni topics to your current job or industry
Keep an Eye On
No surprises that a Striver's biggest struggle is balancing work and study. Nessa's put in place some strategies early on to stay on top of it all, and acknowledges that support networks play a huge role. "Be kind to yourself, keep a diary with all the key dates in it, and don't over commit. Know where your support will be coming from both professionally and personally — I've been so fortunate to be working for an Employer of Choice finalist where [everyone has] empowered me as an employee, a woman and a working mother to be able to juggle all the commitments in my life."
Other habits Strivers need to manage:
It can be easy to let your self-care slip. Don't forget to make time for mental breaks, which is essential for learning and performance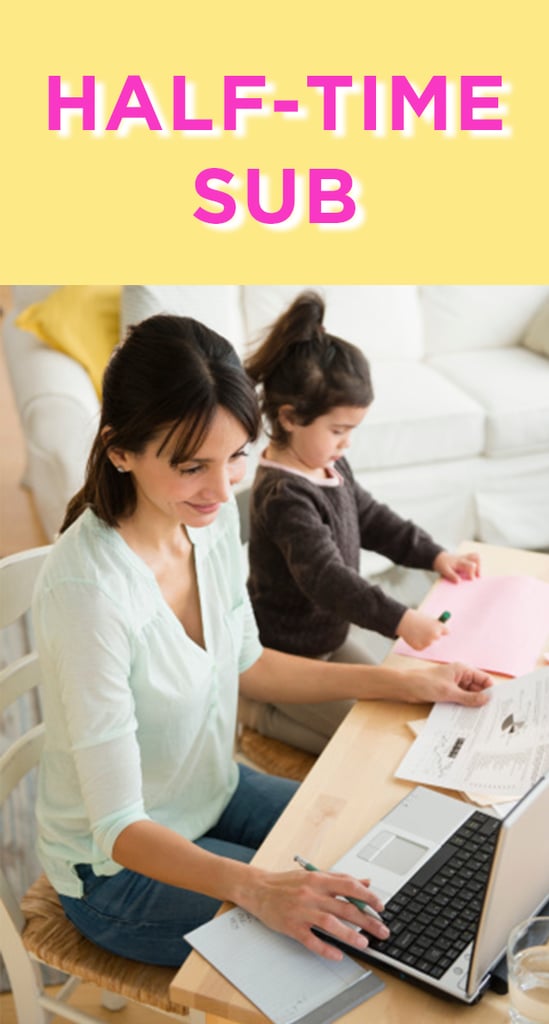 Are you feeling the itch to switch up your life? It's a common experience and while some self-doubt is normal, reinventing yourself can be empowering. Half-Time Subs find the prospect of taking on new education and training exciting, and are armed with a raft of transferable skills and a great work ethic to make transitioning a breeze.
Half-Time Sub Strengths
Like Explorers, your diverse background experience is an asset. Kelly had been a flight attendant and had recently given birth to her first son when she decided to enrol in a Bachelor of Accounting at University of South Australia, online through OUA. "Being a mum and a flight attendant, I definitely knew what it meant to be flexible, adaptable and how to manage my time. [I am] definitely a great multi-tasker, which helped me tremendously in my studies. I was used to the late nights, constant changes and having to do a million things at once with very limited time." Since graduating, Kelly has secured a coveted position within the Australian Federal Government.
Other Half-Time Sub strengths are:
Knowing what you don't want is important. You'll have more energy for your new path, motivating you through tough assignments
Keep an Eye On
Self-doubt is normal, so ensure you have strategies for dealing with it. "When you struggle with a course, you get the feeling like 'Will I ever finish this degree?'" Kelly says. "My husband was my hugest support, always pushing me and believing in my capabilities. My self-doubt would soon dissipate when I could see how much he believed I could do it and it made me believe it myself."
Half-Time Subs may also need to manage:
Distractions. Even though you're switching it up, normal life still marches on. Remember to keep on top of your day-to-day to-do list, as well as your friends' and family's needs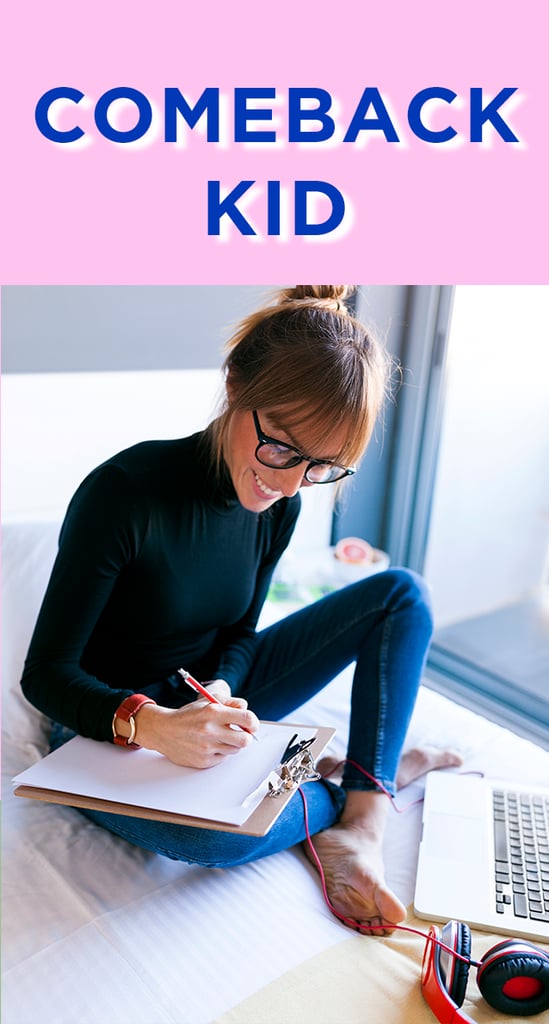 Those who've previously started a degree but never finished it might have a niggling feeling they can't shake. It's unfinished business. The good news is that your time away from study has made your path forward much clearer now, whether that means returning to the same course as last time or changing degrees entirely.
Comeback Kid Strengths
Having taken time away to ensure that you are on the right path is an advantage that cannot be overstated. It's a feeling Anna knows well. After having to drop out of on-campus university due to health issues, Anna returned to study a Bachelor of Food and Nutrition with LaTrobe University online through OUA. "It was a kick in the guts when I realised my health wouldn't allow me to attend uni like I had imagined . . . [But] it took another six months or so to realise that my interest in nutrition and food might be worth pursuing as a career. It never occurred to me simply because my heart was always set on working in international relations and development, but I later realised that a pathway through nutrition and public health could still make this happen."
Other Comeback Kid strengths are:
You learned important lessons about what does and doesn't work for you the first time around; lean into that knowledge
Keep an Eye On
The biggest trap to be wary of is going back to uni just to prove a point — make sure that returning to study makes sense for you and is anchored to a goal. Anna has enrolled in a course that would help her bring her new passion for animal rights and health together in a practical, purposeful way. If you've found a passion, Anna's advice is: "Just do it! There's no harm in trying. It's not the end of the world if it doesn't work out, either."
Comeback Kids may also need to manage:
If your first university experience was on-campus, online study will feel different. It might require extra effort to keep on top of the deadlines and to-do lists without other students to share the experience with
Putting "last time" to bed. Don't dwell on the previous incomplete attempt, focus on the future
It's never too late to go back to uni.
For 25 years, Open Universities Australia has helped all personality types, at any stage in life, find the right online uni option for them. Hone your skills and follow your passion with a qualification from a leading uni. Explore all your options at open.edu.au or call a friendly student advisor on 13 OPEN.