Skiing and Mindfulness
Confronting My Fear of Skiing Reminded Me of the Gift of Being in the Moment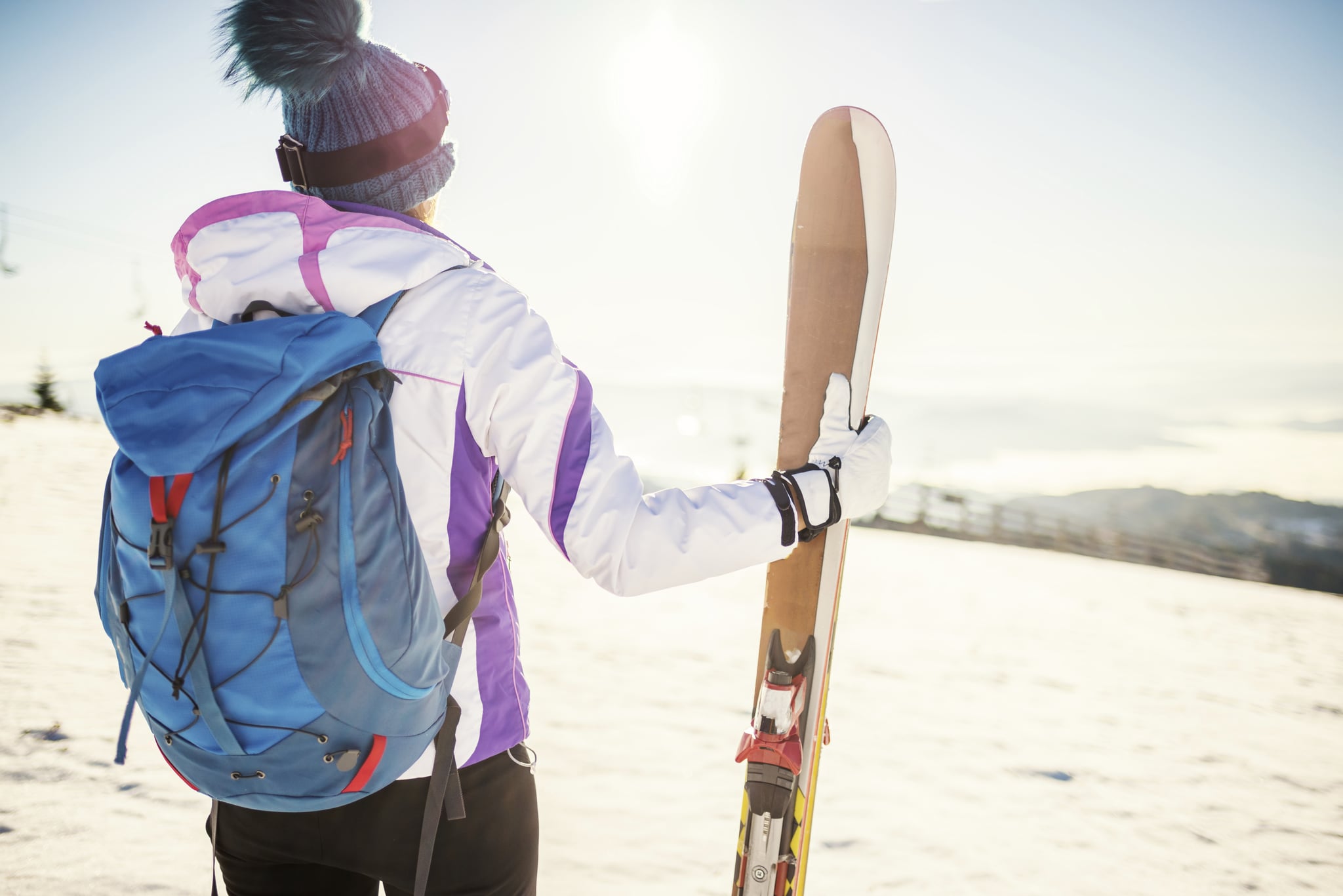 There I was, bedecked in my brand new, hot pink ski jacket and incredibly unflattering ski pants, gripping my poles for dear life at the top of the bunny slope.
"I don't think I can do it!" I yell out to my fiancé, who is, it must be pointed out, an infuriatingly good skier. He is at present skiing backwards while he patiently watches me hunch down into my skis, unable to face down the mountain.
I am terrified.
I've been here before.
There have been tears, there have been tantrums. There was that time I dramatically threw my poles across the mountain and begged my fiancé (who was then my boyfriend and somehow he still wanted to marry me after that rather epic performance?) to "just leave me here," on the mountain. And there was that time that I injured my knee on a group skiing trip and spent almost the entire holiday on my own drinking hot chocolate and reading books. Which, really, is much more speed anyway and I had a rather lovely time.
This was the make or break episode when it came to me and skiing.
I either faced my fear (honestly, there's nothing quite like the mortality check that learning to ski as an adult gives you, especially as four-year-olds whizz past you) or I 'retired.'
The thing is, I did want to try again. For one thing, my fiancé loves to ski, and while I think it's important for couples to have their own thing going on, it's something that I want to share with him. I mean, I really love mulled wine. Also I wanted to have that Kate Middleton in the snow vibe going on (though, expectations V reality and all). Plus, how often do you really get to face true, stomach-twisting fear?
As that poster you probably pinned up in your university dorm room reads, out of your comfort zone is where the magic happens, and this is true to every part of your life. So this is how I came to be clinging to the side of the mountain, unsure whether to go or . . . sit down in the snow and, humiliatingly, call for the ski patrol to rescue me.
So I let go. And while it wasn't particularly elegant, I got down to the bottom of the hill and then I went up again.
And again.
And again.
I was so focused on getting down the hill and listening to what my ski instructor said that the fear became a low hum that propelled me to "lean into my edges," to let myself fall, to face my skis directly down the mountain and know that I could turn and that I could control my speed.
Then something quite magical happened. I was being mindful, something that as a busy, anxious, over-thinker I very rarely am, though always want to be.
The sheer focus on not falling meant that I was only thinking about what I was doing, right in that moment.
In the car on the way home, my fiancé (who was quite possibly the proudest any one person has ever been of a grown woman crowing about making it down the bunny slopes in one piece) and I listened to a New Yorker podcast. One of the guests was terminally ill poet, Max Ritvo, and he spoke about how people so often disrespect the present. So focused we are on the future that we're not thinking about the now. It was an especially powerful reminder to be aware of the gift of time, and that we shouldn't waste it by being in our comfort zones.
Image Source: iStock