Skills You Will Learn From The Australian Border Force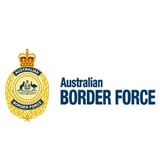 We're partnering with the Australian Border Force who are inviting you to help protect the Australian community. Consider an empowering career as a Border Force Officer — it's much more than it seems.
It's 2018 — a time where it's completely acceptable to be moving around to follow your true passions. With so many pathways available, finding your dream career comes down to challenging yourself and building the skill sets that eventually become invaluable — for work and for life.
Purpose is one of the most powerful motivators for work and with The Australian Border Force (ABF), there will always be a sense of fulfillment — after all, the job entails protecting Australia's border across air, land and sea.
Every year, the ABF advertises entry-level roles under the Border Force Officer Recruit Trainee (BFORT) program — and this could be your year. The BFORT is a 12-month training program designed to prepare recruits for a career in the ABF and with a mix of classroom-based and on-the-job training. Successful recruits will be paid to train and contribute to an organisation that's a global leader in border law enforcement.
Read on to discover the four valuable skills you'll build by undertaking the BFORT program.