Things to Do When You Travel Alone
12 Things You Should Do When Travelling By Yourself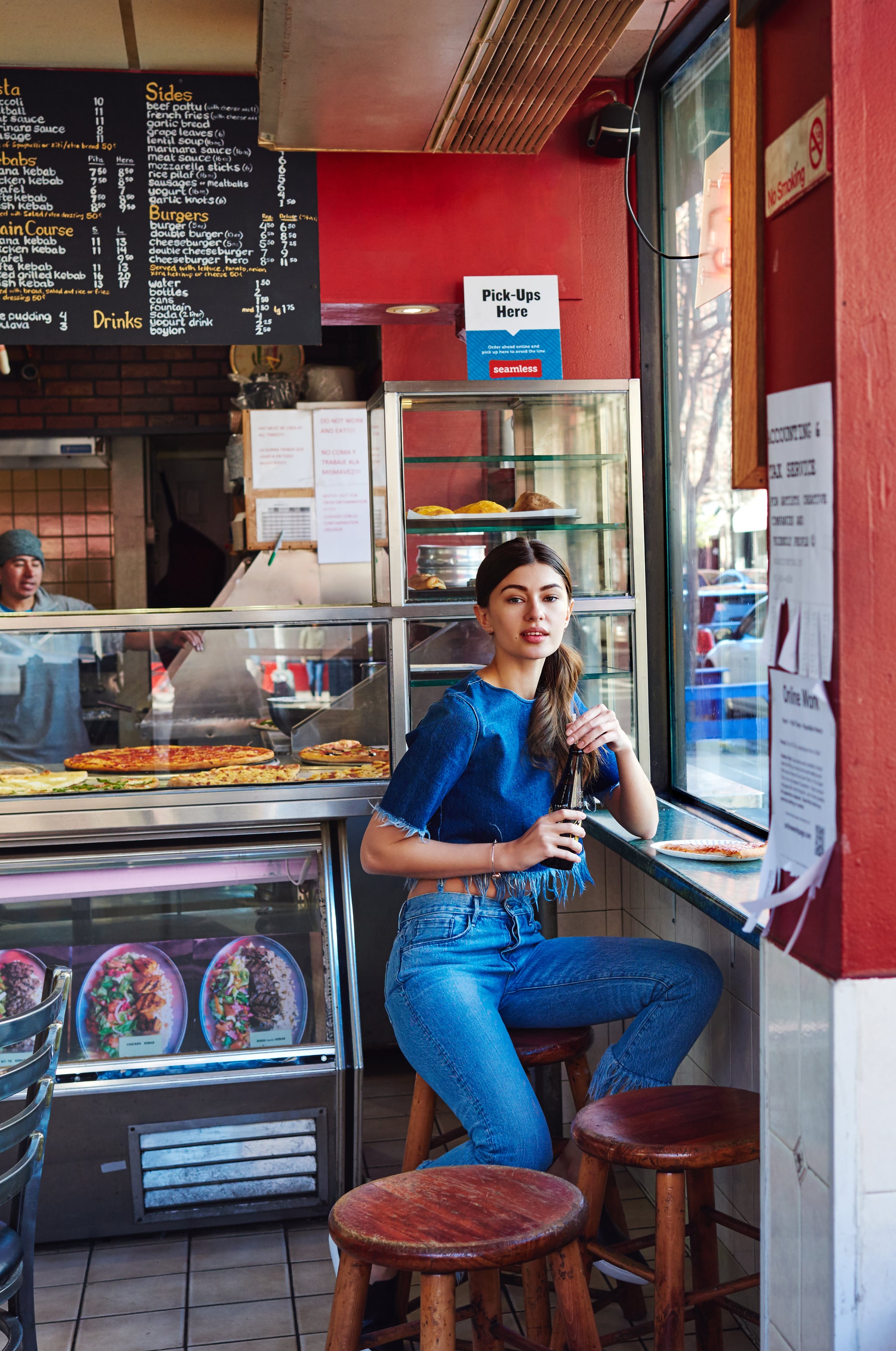 Travelling overseas with a buddy or your partner forms strong bonds and unforgettable memories, but there is a lot to be gained out of travelling solo. Sure, you need to be more prepped (like having these apps on your phone), but it really is one of the best ways to get to know yourself and experience real freedom.
If your immediate thought is, "What exactly would I do by myself?", I'm here to provide the answer. And not one is a way to find other people to interact with — there's no shame in wanting (and enjoying) being alone, we do some of our best shopping that way!
Hire a bike. I'm not the most athletic, nor the most dexterous when it comes to bikes, but I make it a rule to hire a bike when I'm anywhere that favours two wheels, namely Copenhagen, Stockholm and Amsterdam. Not only does it make you feel like a local (and super proud of yourself), but you can cover more ground and see more of the city you're visiting. If your worried about being a total rookie with directions and the road rules, pop your destination in Google Maps, stick your headphones on and let it tell you where to go. Beyond that, take my friend's advice: "You won't be the only terrible tourist on a bike."
Lose track of time in a gallery. One of my favourite things to do when I travel is go to a museum and get lost in an audio tour. It's way better to do alone because you can do your own thing without having to consider anyone's time but your own. You want to spend 20 minutes staring at the Mona Lisa? Do it! Want to skip it all together? No judgement here.
Stick on your headphones and listen while you walk around. It only recently occurred to me that I could be doing this outside the museums, too. Download a travel guide or iconic novel set in your current location and get lost in the story while you walk around.
Figure out the public transport system and use it. Like the bike, this is something that will make you feel super proud of yourself in addition to saving you money. If you miss your stop, or end up on the wrong line, you can just have a laugh at yourself and change at the next platform, no one will be the wiser.
Facetime someone at home while you're by a landmark. Video chat your mum while you're standing on Santa Monica Pier while she's at her desk at work. It will make you both feel super happy and is way better than texting a photo.
Become your own social media influencer and make a great Instagram or Snapchat story. No one is going to tell you to get off your phone, so make the most of it! Curate the perfect story that will make everyone at home smile (and growl with jealousy) but will also be the perfect travel memento for you to keep.
Take a good camera and get snapping. If social media isn't your thing, do it the old-fashioned way with a fancy new camera (or something a bit retro, like a film camera) and spend some time honing your skills on the plethora of subject matter.
Keep a diary. Whether hand-written in a journal or as notes on your phone, write down what you see and how you feel on your adventure. It's only you who'll be there to record what happens and you want to remember it.
Visit all the fancy shops. As noted above, shopping is one of the best things to do alone. You can breeze in and out of as many stores as you like, go hard on finding the perfect "I bought it overseas" piece or window shop all the fanciest designer stores. If you need a second opinion on a purchase, post a Twitter poll.
Have a drink at one restaurant, dinner at another and dessert at another. Got recommendations for three great places but only one night to get around to them all? No problem! No one is going to mind you stopping at them all for a different course. I find this a more comfortable way to dine solo TBH. The thing that gets awkward about being at a restaurant by yourself is waiting the time when there isn't food in front of you. So cut that bit out!
Get stuck into a really good book. This will be the perfect dining companion and the book will become synonymous with where you read it, which will help you remember it.
Stay in an Airbnb and pretend you're a local. You can even yell things like, "This door never unlocks properly!" People will totally think it's your place. Really though, being by yourself and staying as the locals stay completes the fantasy of pretending you really do live in your new destination. Because that's why we travel right? For a little make-believe.