Tips For Travelling With Your Partner For the First Time
How to Ace Your First OS Trip With Your SO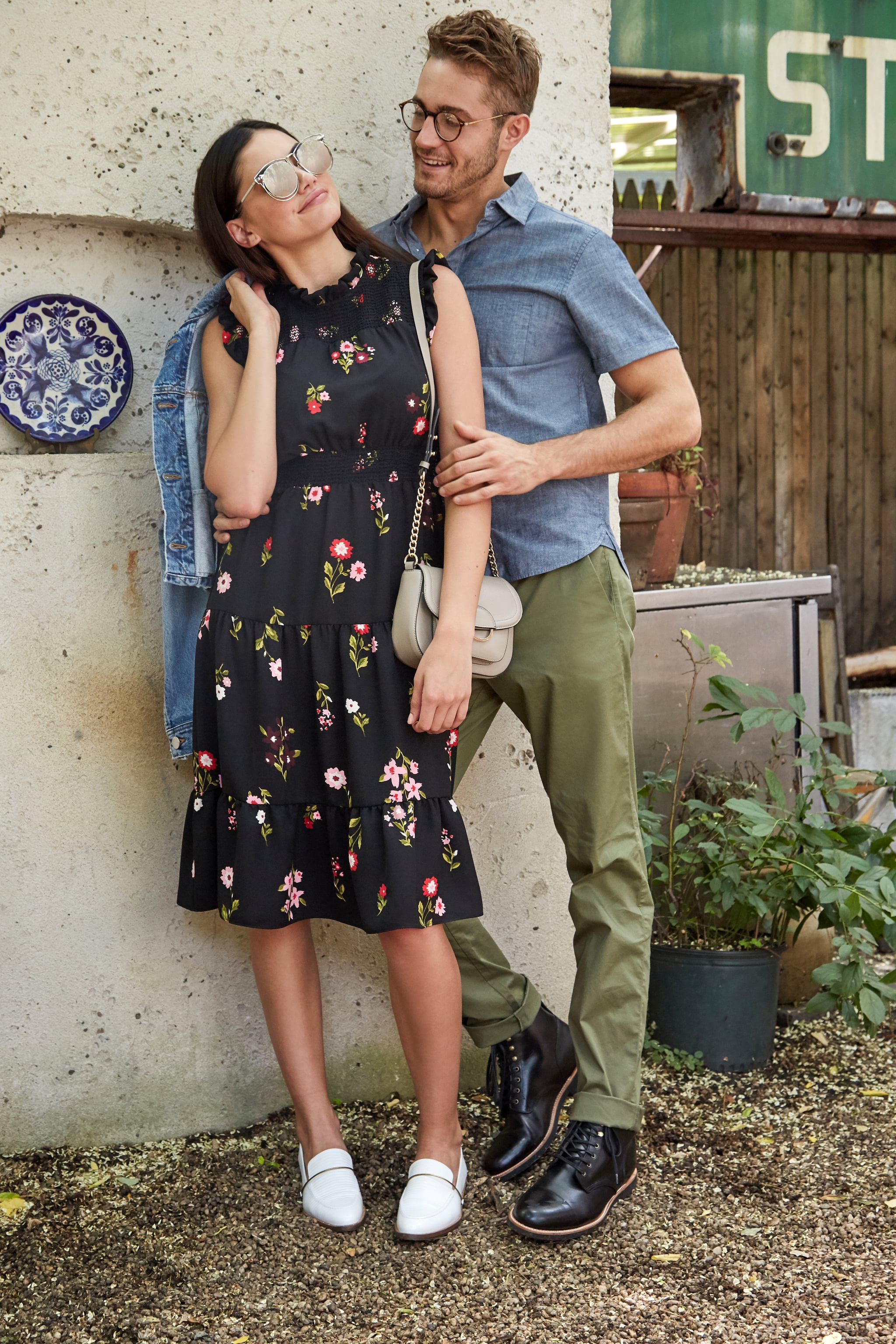 Emma Chow, co-host of The Edge 96.ONE's Breakfast Show Mike E & Emma, dishes out her best advice for your first romantic trip in a foreign country.
There are certain milestones that you hit in a relationship where you know it's getting more serious. First you meet the BFFs, then the parents (and extended family), then you get a key to their apartment, a drawer in their room — and eventually, you decide to plan a holiday together. You write down a list of places you've been dying to check out, and one by one, you whittle it down to the perfect destination. The place where you can relax, eat good food, enjoy cocktails on the beach, and really get to spend some quality time with each other. You start planning flights, accommodation, activities, and make sure you've got enough spending money and time left on your passport. It's gonna be epic!
But travelling as a couple for the first time can really test the strength of a relationship. You might think you're spending every waking moment together right now with all the sleepovers, or maybe you've even moved in together — but you're actually not. You're working, hanging out with friends, going to the gym — by the time you account for sleep at night you're probably only spending a handful of hours a day together. But when you're travelling, it's 24 hours a day, for weeks, maybe even months on end, depending on how long you're away for.
The trick with packing your bags and exploring somewhere new together is to not only be excited about the highs of truly being just the two of you, but also being mindful of the challenges you might face.
If you're about to head overseas with your SO for the first time, here's what you need to know.
Pick a place you're both enthusiastic about. There is nothing more frustrating than travelling with someone who DGAF about the final destination. Long faces are the worst when you're just trying to have a good time!
Be flexible. Compromise is key when you're travelling with someone else. You can't have it all your way. Talk about the things you're interested in doing/seeing before you leave so you have a clear idea of what to expect from the trip.
You will see some gross habits. Bodily functions are yuck, but we're also human and spending 24/7 together will make you realise very quickly that you have to get over it. So he pees with the door open. You probably let one rip in your sleep the night before by accident. Nobody's perfect!
If you do fight, don't split up. Being angry and alone in a foreign country doesn't help anyone. Misplaced passports, getting lost or running late for a connecting flight can happen, and it does get stressful. Sit down, take a breath, talk it out, then get on with it. The most important thing to remember is that if one of you is freaking out, the other needs to be the voice of reason.
Keep an eye on spending. It sounds boring, but it's very easy to break the bank when you're spending in foreign currency. Pick a standard withdrawal amount when you go to the ATM and keep your phone handy to do conversions when you're shopping.
The good news is that all of these experiences will bring you closer together. You understand what makes the other tick (and ticked off!) and it means your next overseas adventure will be smoother than the first. Happy travelling!
Image Source: POPSUGAR Photography / Diggy Lloy