What Are the World's Longest Flights?
This Trip From Qatar to New Zealand Is Officially the Longest Flight in the World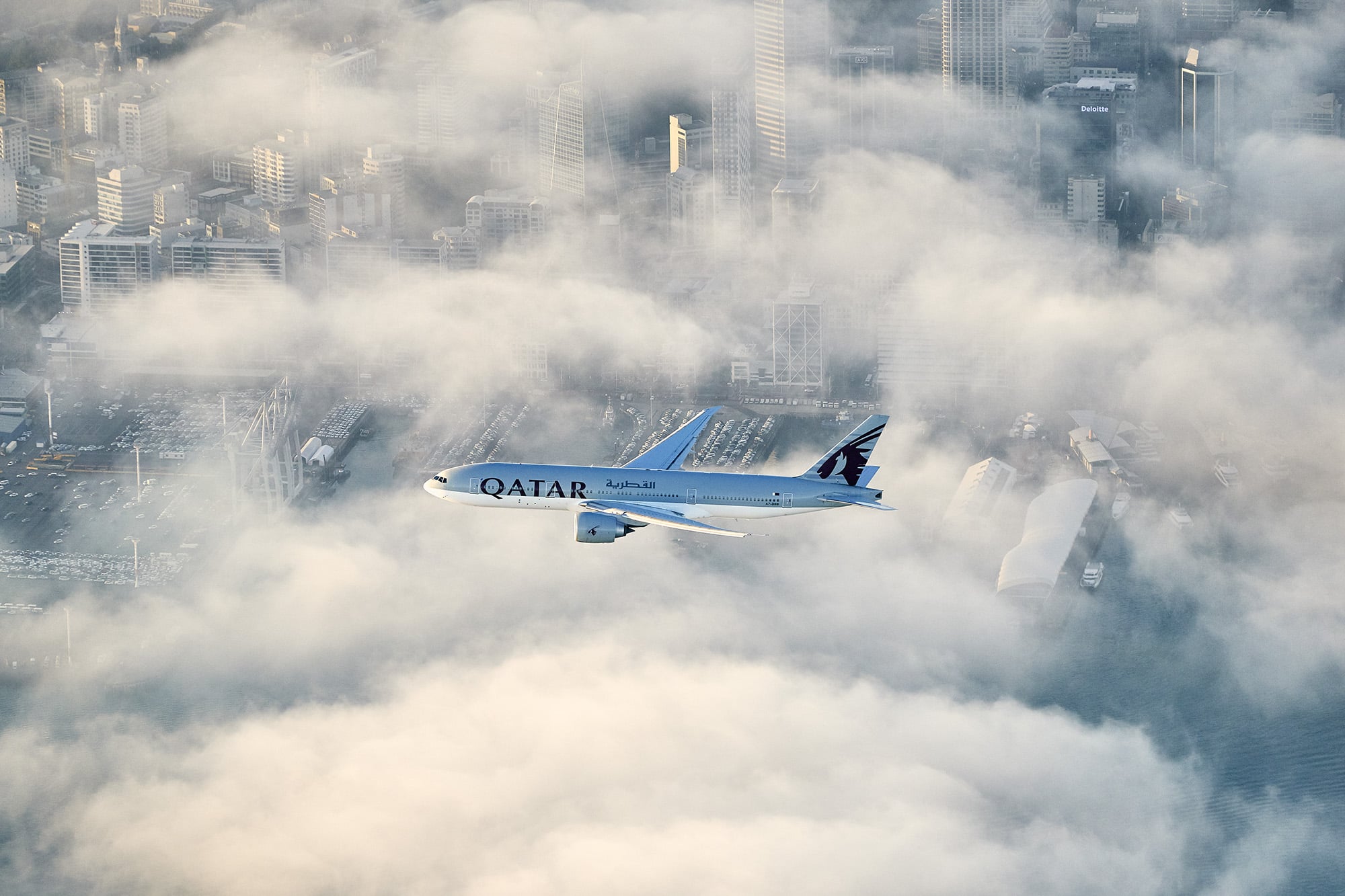 If you thought the red eye from LA to London was bad, imagine having to remain on board for another seven hours. We have jet lag just thinking about it. On Feb. 6, Qatar Airways broke the record for the world's longest flight from Doha, Qatar, to Auckland, New Zealand. The entire trip covered 14,535 km, which took 17 hours and 30 minutes!
It marked the very first time a New Zealand city was served by the airline. Qatar Airways plans to launch 14 more destinations in the 2017 and 2018 years, including Nice, France; Chiang Mai, Thailand; Medan, Indonesia; and Rio de Janeiro, Brazil.
See which five routes follow in the list of longest flights in the world:
Abu Dhabi (AUH) to Los Angeles (LAX) — 15 hours and 50 minutes via Etihad Airways
Atlanta (ATL) to Johannesburg (JNB) — 16 hours via Delta Air Lines
San Francisco (SFO) to Singapore (SIN) — 16 hours and 20 minutes via United Airlines
Dallas (DFW) to Sydney (SYD) — 17 hours via Qantas
Auckland (AKL) to Dubai (DXB) — 17 hours and 15 minutes via Emirates