Why Women Shouldn't Be Nice, But Kind
As Women, We Are Done Being Nice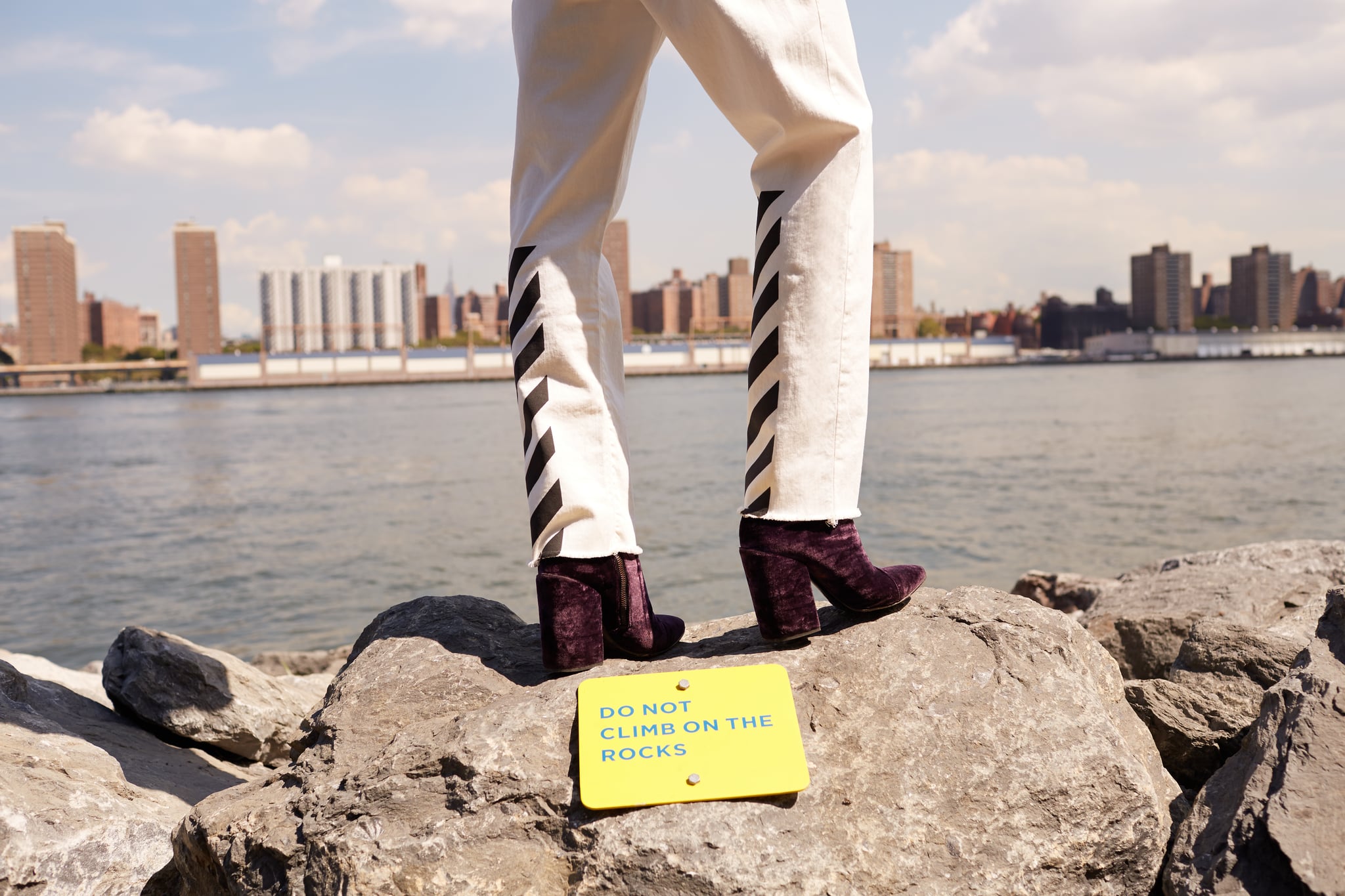 This feature is dedicated to our #NoChangeNoFuture initiative. From the Women's March, to Australia voting yes to same sex marriage, and the #MeToo movement, 2017 taught us to look beyond ourselves and come together as a collective of powerful women who are writing our own history. Join us as we cancel setting one-dimensional personal resolutions this January and commit to being the change we want to see. Because without change, there is no future.
We were all told to "be nice" as kids. I have instant recall for the exact way Bambi's Thumper replies coyly to his mother, "If you can't say something nice, don't say nothin' at all." Being a "nice little girl" was sought-after praise as a kid, but with the social climate as it is, and with what's classed as assault, sexism and racism swarmed in ambiguity and nuance, the time for being nice is over.
I would argue that "nice" is a characteristic of the last century's "perfect woman" archetype that has since developed negative connotations. Being "nice," in the cannon of teen movies, means being boring, or in the case of 2006's She's the Man, ugly. Being "nice" in critically acclaimed shows like Mad Men, means getting walked all over. And in the onslought of current true crime series, like podcasts My Favourite Murder and Dirty John, or Netflix series The Sinner and The Keepers, being nice gets you attacked, raped and/or killed. In all cases, being nice puts you where you don't want to be.
There's something else in those narratives too: being nice is a cover for being insecure, riddled with anxiety and steeped in unhappiness.
Rather than being nice, I want to focus on being kind. The two aren't mutually exclusive, but they are definitely not synonymous. The major difference is that kindness is genuine. You can't be kind if you don't mean it, but you can be nice while seething on the inside.
Actress Kristen Bell recently penned an article for Cosmopolitan on the falseness of niceness and why kindness, while sometimes harder to do, is so much more powerful and beneficial. She talks about a time in her life where she was experiencing self-doubt and others around her were telling her what she wanted to hear, but her husband, Dax Shepard, refused to. "Dax was uncompromising in his refusal to co-sign my pity, wallow with me, and tell me I was one hundred percent right . . . He showed me true kindness by putting himself in an uncomfortable position and telling me what I needed to hear instead of what I wanted to hear."
Being nice is telling people what they want to hear.
Being kind is being honest.
There's been a lot of discussion about various aspects of the assault allegations brought against Aziz Ansari by a woman named Grace, who shared the details of their encounter with Babe.com. In that story two things stand out to me: firstly, that most women can recall situations where they have felt how Grace felt, and secondly, that had Grace felt more confident to be loudly honest and been less conditioned to be "nice," the situation would most likely have gone differently.
I also think it is our responsibility to treat Grace with kindness.
The brainless assumption of someone deciding not to be nice, is that they've decided to be a bitch. That is not the case — and it reveals a gross misunderstanding of females — and committing to being kind is quite the opposite. To make the distinction crystal clear, I've highlighted the differences between being nice and being kind, which I noted while researching for this article. It's something I'll keep referencing in the future weeks and invite you to too.
Being nice is dulling yourself.
Being nice is accepting the raw end of the deal.
Being nice is taking on more than you can handle.
Being nice is sugar coating everything.
Being nice is being polite and pleasant to people who don't deserve it.
Being nice is putting yourself at risk rather than saying "no".
Being nice is putting up with things you shouldn't have to.
Being nice is minimising yourself to maximise someone else.
Being nice is behaving how someone expects you to behave.
Being nice is littering your requests with apologises so that you don't sound demanding
Being nice is mollifying your feelings.
Being nice is caring about what people think of you.
Being nice is smiling when you're told to.
Being nice is exhausting.
Being nice is doing what makes other people happy.

Being kind is being genuine.
Being kind is having an open mind.
Being kind is approaching others with compassion.
Being kind is having empathy.
Being kind is being fair.
Being find is expressing your feelings.
Being kind is sharing your authentic self.
Being kind is caring.
Being kind is smiling when you want to.
Being kind is fulfilling.
Being kind is sharing what makes you happy.

Finally, I've learned that being nice perpetuates the discourse that women are compliant, but being kind rewrites it.

Image Source: POPSUGAR Photography / Kathryna Hancock