How to Curate Your Group Chats
Curated Group Chats Are Helping Me Cope With This Weird Time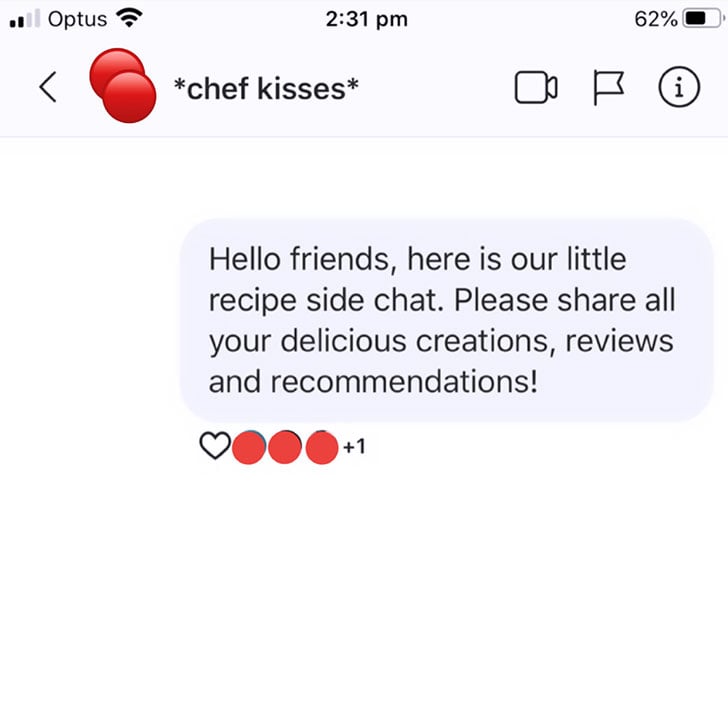 If you told me, the Queen of muting the group chat, a few months ago that I would currently be in this many, I'd laugh in disbelief. Before the world turned upside down, I could count on one hand the number of group chats I was in, and most of them were permanently on mute (ekk sorry?).
Nothing drove me more insane — or raised my anxiety levels higher — than constantly hearing my phone vibrate and the feeling that followed like I had to check it immediately. The real kicker, and trust me some of you can probably relate, is when you're waiting for a reply from the person you're dating and your phone buzzes, your stomach drops and you start to sweat as you pick up your phone to check it only to realise it was f*cking group chat. Honestly, gets me every time.
Anyway, this whole self-isolation thing has made me grateful for a number of things; healthcare workers, people on the frontline, fresh air, ocean swims and surprisingly, my group chats. Not only are my friends and loved ones more active in existing group chats, but we're even making highly curated ones the help us get through this weird time.
For example, a group of friends and I have a chat called 'chef kisses' and it's sole purpose is to be a delicious dumping ground for all the self-isolation recipes we're trying. We also add photos of the food we've cooked/baked, reviews on the recipes, substitutes we may have made and foodie Instagrams to help inspire our next meals. It's slowly becoming one of may favourite chats.
Another message group that I have with some friends is a workout chat. A whole bunch of fitness influencers are offering free workouts right now or are posting guided workout videos, so this chat is dedicated to sharing the good ones or ones we think would be fun to do as a virtual workout together.
Then there's the COVID-19 chat, the one I don't love checking a whole lot but it's important to have. It's the one where we talk about what's going on in the world, what policies and rules have been announced, how COVID-19 is affecting us, and is a safe space to ask any questions or vent frustrations we might have. It's not active all the time but it's there if we need it as a source of information and a means of checking in with each other. When we're mentally ready to read it all.
On the flip side of that, we've also started up a chat just for the feel good stuff . . . pictures of dogs, links to upcoming live-streamed events, funny single gal memes, you know . . . non-corona related content, that will hopefully brighten your day/year/life.
Right now, in my OCD brain, it makes sense to curate group chats to serve different purposes, this way you can tap in and out of conversations depending on what you need and can mentally handle at that time. If you want to find a recipe or workout a friend shared, you don't have to go scrolling back through hours-worth of conversation to find what you're looking for. Keeping things simple right now can really help.
The reason all these group chats work, and are almost necessary at a time like this is because on a very basic level we're craving the human interaction we so often take for granted and has now been taken away from us, so we have to find alternative ways to connect and communicate. We're leaning on others now more than ever for support, we're asking friends for recommendations, reviews and tips on how to 1) kill boredom and 2) genuinely survive the current situation we're all navigating through.
We're definitely all in this together and if curated group chats are another way we can support each other, invite me to 10, I promise I won't mute you.