Interview With Female Scientist, Diyana Sudarsono
A Millennial Scientist Explains Why It's So Important That Young Girls Pursue Careers in STEM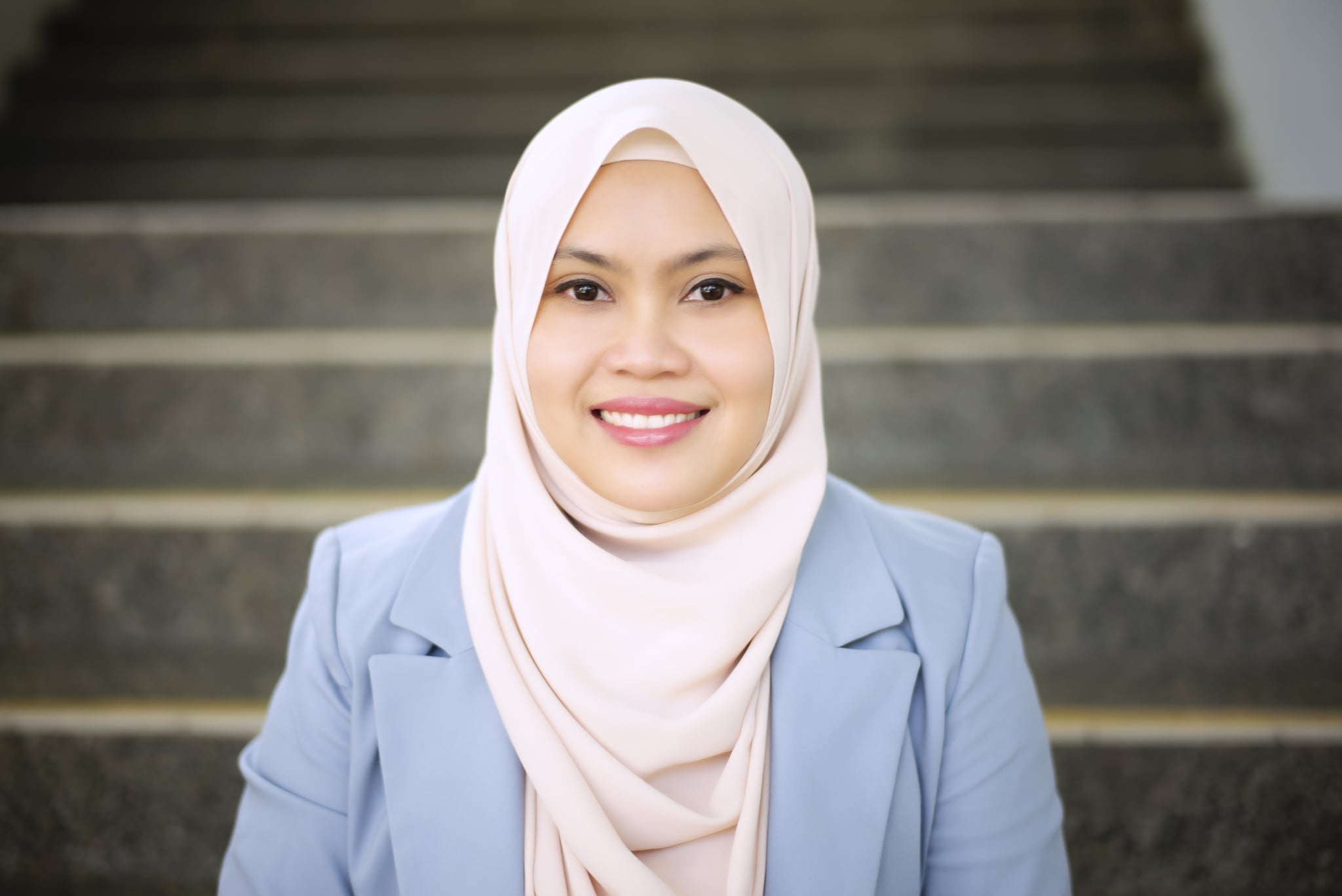 As a beauty writer, I learn a lot about the science behind the formulation of skincare products, about the ingredients used to target different skin concerns and what makes a product a cult-favourite. One of the perks of the job is interviewing, listening to and learning from experts who dedicate their careers to developing these innovative products.
One of those experts is millennial scientist and co-creator of Neutrogena's new Bright Boost product range, Diyana Sudarsono. POPSUGAR Australia caught up with Diyana to talk how she became one of four women to create a fully female lead skincare range and encouraging young girls to take interest in STEM.
POPSUGAR Australia: What attracted you to a career in science and skincare?
Diyana Sudarsono: My interest in personal care started when I was 12 years old, whilst shopping for hair shampoo. I was intrigued at how shampoos are created differently, like, how one will create lots of bubbles while the other one doesn't, or how does another shampoo achieve a shimmering, pearlized look. My curiosity eventually became my career. Even though my current projects aren't shampoos, I am shaping product development and contributing to innovation in other aspects of beauty care.
PS: Tell us about your path to get to where you are? How can others follow in your footsteps?
Diyana: When I was younger, I knew I wanted to create shampoo, but just wasn't sure what the job was called. I asked my parents, teachers and they told me to "just study Science". I chose the path of Science and it eventually led me to pursue my studies in Chemical Process Technology, where I specialised in Industrial Chemistry. This was when it opened opportunities in R&D, and allowed me to pursue my childhood dream.
Science is skill that can be learned by anyone, any time, over time. It's not an innate ability or whether you were born "good at science" or not. You already possess the ability, it's just a matter of whether you wish explore and pursue it or not.
Start with whatever piques your interest, be it sports, science, math, arts — get involved, ask questions, put different ideas together, be bold, and don't let anyone tell you that it can't be done. In my opinion, the right attitude is very important. Education, alone, is not enough to succeed in science. Perseverance and willingness to learn matters just as well. Try to find yourself good mentors. Aim high and never underestimate yourself.
PS: Can you tell us about the area of STEM you specialise in and why you chose it?
Diyana: That would be Product Development and Formulation, where we take an in-depth look into the chemistry that goes into working with raw materials to build formulas with specific stability and aesthetic characteristics.
This is the path I chose after learning more about the industry and am grateful to be able to fulfil that dream.
PS: What are some of the challenges you face as a female scientist?
Diyana: I am thankful that we do not face any gender discrimination in Johnson & Johnson. Opportunities are fair. Well, sometimes, I do feel the challenge juggling between career and family. It might be difficult to take time off in the midst of an active project, but I try to strike a balance and make it up after it has settled down. Thankfully my husband and kids are supportive, and it gives us all a time to look forward to together!
PS: You're currently working with WiSTEM, can you tell us a bit about that?
Diyana: In J&J, we seek to cultivate females' STEM interests at an early age and help them continue to grow and develop in these areas, preparing and positioning them to pursue higher education and careers in STEM.
Started in 2018, WiSTEM Youth Pillar has reached, engaged and impacted over 10,000 girls across 8 markets in Asia Pacific, engaging over 640 volunteers across 35 events. We have created different programs, workshops and even have a booth at KidZania Singapore to inspire the youth on STEM careers in J&J.
PS: Why is it so important that more females become involved in and support WiStem and STEM in general?
Diyana: The earlier the girls are exposed to STEM activities, the better. When they are between 8 to 15 years, they are usually impressionable, and have a strong sense of curiosity. By having more females supporting WiSTEM, we can create different STEM content and programs which can encourage and develop this curiosity, making STEM easier to internalise.
PS: Can you tell us about some of the cool projects you've worked on?
Diyana: Throughout my 13 years in Product Development, I have formulated over 21 products! I remember the first time I saw my product on the shelves in a beauty store, I was overwhelmed with a sense of achievement!
The coolest project that I have worked on would be Bright Boost, where I worked with 4 other female scientists from 3 other regions (North America, EMEA, LATAM).
Despite being from different backgrounds and cultures, we shared the same skin issues and were bouncing off ideas to create a product that works for our skin. This is why Bright Boost is so special, because the line was not only created for consumers in Asia Pacific, but across all region too.
Image Source: Supplied