MasterChef Sarah Clare's Marinated Mackerel Recipe
MasterChef's Sarah Clare Pays Respect to Her Tassie Homeland With This Marinated Mackerel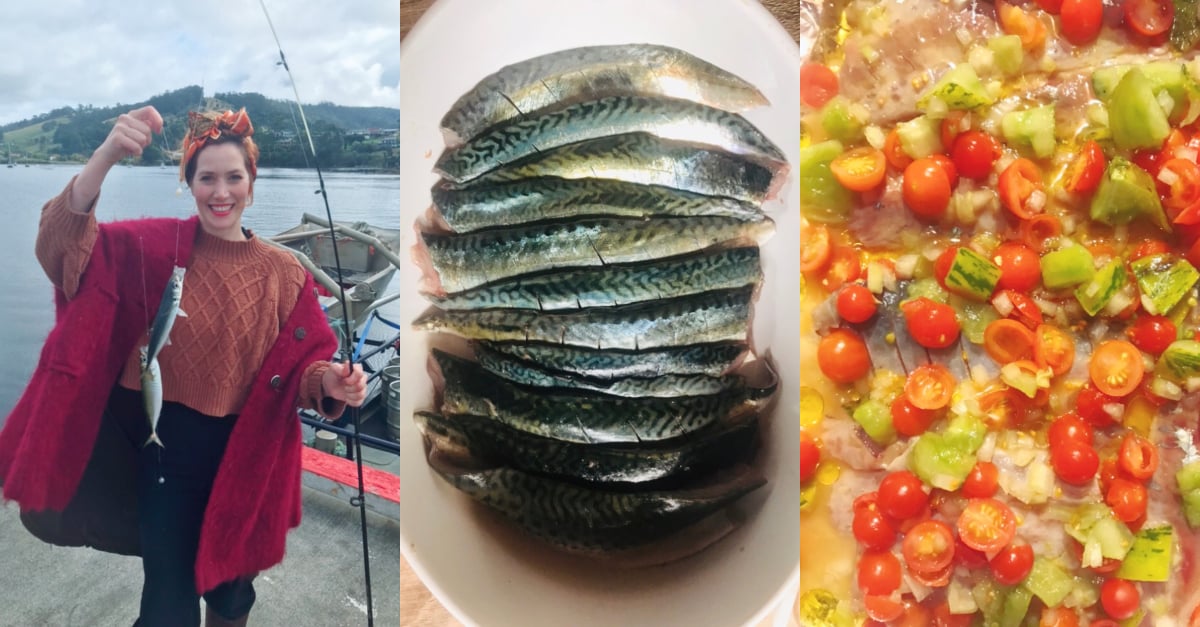 We've asked the eliminated contestants from MasterChef: Back to Win to share with us the dish that made them fall in love with cooking — because even world-class chefs had to start somewhere. And we've all got plenty of time — and the reality TV inspiration — to put our culinary skills to the test.
Sarah's recipe for marinated mackerel draws on both her Tasmanian homeland and memories from her childhood.
"I grew up eating what was available — what we were growing, what we were catching," Sarah says. "This time of year down in Tassie you just catch heaps of mackerel and it's my favourite fish."
It's a recipe that came from using what was available to them, like herbs and tomatoes from the garden. "We use ripe and green tomatoes, because sometimes in Tassie, for example, last season, our tomatoes don't ripen because there's not enough sun," she explains.
And don't forget the homemade apple cider vinegar, olive oil and salt to kind of cure the mackerel, "so you don't get that really fishy flavour anymore".
"Apple cider vinegar and apple cider is a staple in a Tasmanian pantry, because we are surrounded by wild apple trees, apple orchards everywhere. You can buy apple juice and apples on the side of the road. We all make our own cider, we also make our own apple cider vinegar."
But Sarah stresses this mackerel is not a "fancy" dish. "It sounds fancy, you know, mackerel with salsa, but it was actually more like, Oh crap, we don't have anything in the fridge, let's go fishing. My dad and I would go fishing, we'd catch some fish and then we'd just pick whatever we had in the garden."
Marinated Mackerel With Salsa
Sarah Clare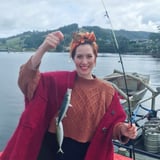 Ingredients
10 fresh mackerel or any other oily fish
8 tomatoes (whichever are grown in your area)
½ red onion or shallot
½ bunch of parsley leaves, chopped
½ cup Apple Cider Vinegar
¼ cup Cobram Extra Virgin Olive Oil
Salt to taste
Directions
Chop tomatoes and onion and add parsley, apple cider vinegar, oil and salt. Mix well.
Fillet the fish and add half of the tomato mixture.
Let sit for 1 hour.
Bake fish at 220°C for 15 minutes or until just cooked.
Cover with remaining salsa and serve.
Information
Category

Fish

Yield

Serves 4

Prep Time

5 minutes

Cook Time

15 minutes

Total Time

19 minutes, 59 seconds
Image Source: Supplied