Story Of A World Vision Sponsor Child
How the Kindness of Strangers Helped One Woman Avoid The Life of a Child Bride
Imagine reaching 12-years old and being expected to drop out of school and be married by the time you turn 18. For many young girls in Kenya, that's a reality.
Nancy moved to the dry, lowland area of Oltepesi, Kenya after her parents separated and her mother remarried. The area was traditionally settled by the Masaai who had a whole new language and culture for Nancy to learn. She lived with her mother, sister, brother and step-father in a traditional hut with no running water.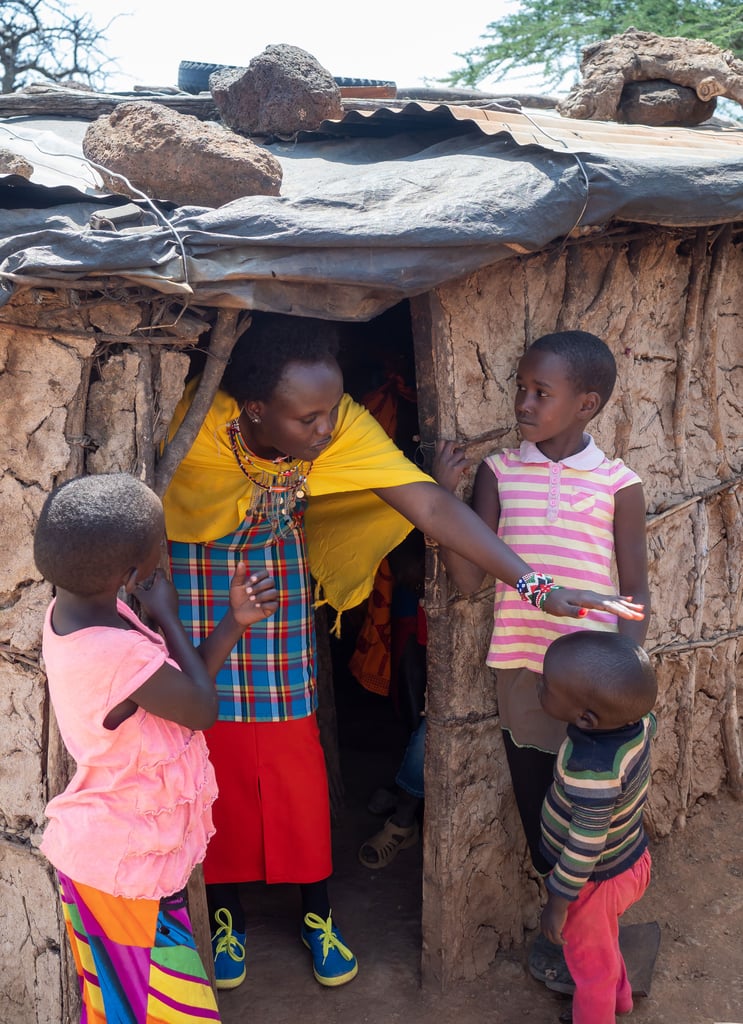 "I came from a broken family," she recalls. "There was no love. There was a lot of mistreatment from my step-dad".

With no clean water nearby, women were expected to make regular trips over long distances to bring back drinkable water for their familes.
"What I was seeing from around the community is women fetching water on their backs for like five kilometers and in their dresses. They could go as far as 10 [kilometers] using donkeys."

"When I would ask for water, the first time they brought me brown, like African tea that they made. I told them, I don't want tea, I want water. They say, that's water... I realized it was water, but it was water from a pond."

She watched as other women in the community were expected to wake early to fetch water and tend to their livestock, but they weren't given a say about how those animals would be used or sold.
Nancy's day-to-day expectations were no different. She learned to look after the 200 sheep and 500 cattle her family owned.
"I was very good at grazing these animals, and I was also sharp. I was fast on my feet, but lazy with my hands. I was sharp, and I believed I was sharp."
---
"I was not supposed to be bright, brighter than the boys."
---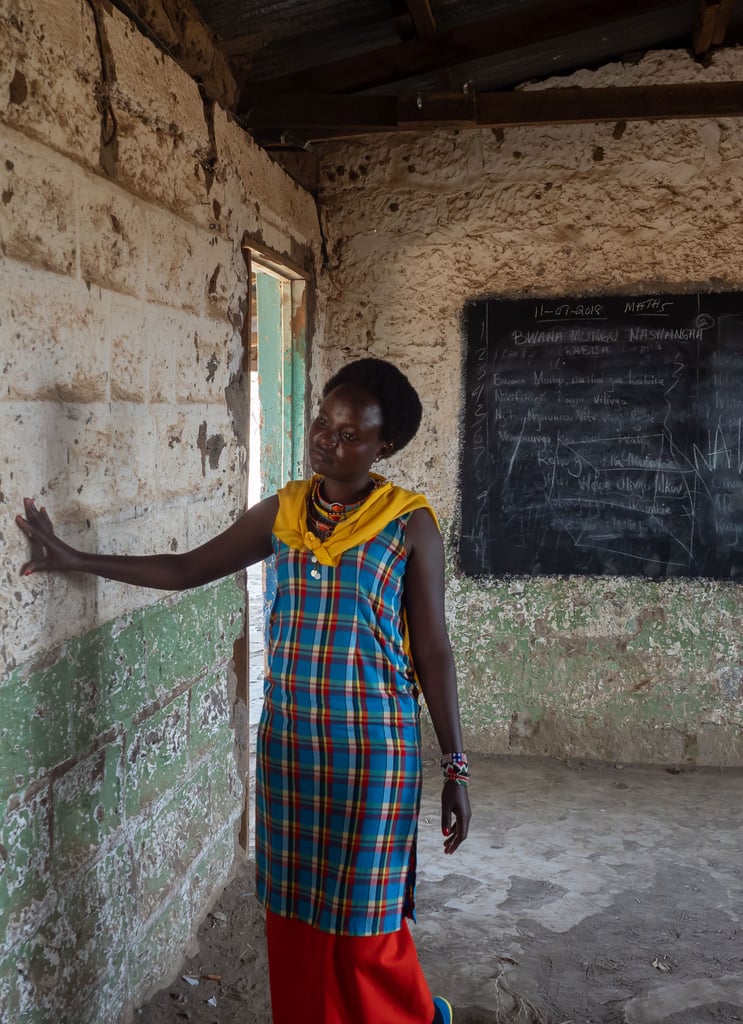 Around her, one by one, the teenage girls in her area got married. It wasn't the path that Nancy wanted her own life to take.
"Watching the girls from our neighborhood, I remember. I was feeling so alone and so different because the girls who were around us were not in school."
"Their story was different from mine, and what I wanted was different from what they knew, depending on the exposure they had. Most of them were married before they were 15… By class seven I was the only girl."
Girls were discouraged from going to school, something Nancy's own step-father agreed with. He didn't believe she could continue and even stopped buying her uniforms.
"A girl was considered, and maybe still considered, inferior to a boy. At the end of every term there were complaints from the community that the teachers were adding all the boys' marks to this girl because I used to be top in school. I used to be top in class."
"I was not supposed to be bright, brighter than the boys."
It was sponsorship through World Vision that allowed Nancy to stay in school by providing uniforms, books, bags and school fee subsidies.

It even helped build new classrooms and provide water tanks at the school. Nancy recalls the day she received her first new uniform in three years as a shock.

"I was so excited because somebody cared to buy me a uniform... Around the homestead, I always felt confused. I felt unwanted."

"I felt like there was something wrong with me, so the school was it. The school was like an escape which I really loved...Every time I woke and went to school I would be excited because I'm running away from the problems at home."
"I am very proud of my high school certificate more than even my master's degree because to me this was the bridge. This is what took me there. This is what separated me from difficulties, and this is what confirmed that I can do anything I focus on."
Sponsorship through World Vision provided the funds for Nancy to continue her education, but she recalls also being inspired by the letters from her 20-year-old Melburnian sponsor, Georgie Paschalis.
"I remember one of her letters where she said, 'Your photo is in my bedroom, so every time when I wake up, I see your beautiful smile'... Finally, there's nothing wrong with me. That's what I felt. I felt like there's someone out there who cares. Who does not judge me. And who is interested in me."
"Just like a kid when you have achieved something, and your parents are here, I think [if I see her now] I'll be like, 'Georgie, you see where your money went? This is what I did, this is what I've done.' I'd be very grateful to her."
"That what [Georgie] did is what made me choose my current career. And that what [Georgie] did is what is still driving me to want to do it to someone else."
"That's what I got: I got a second chance at life. If World Vision didn't come to give me a second chance in life, maybe my life would [have] been out there."

---
"That's what I got: I got a second chance at life."
---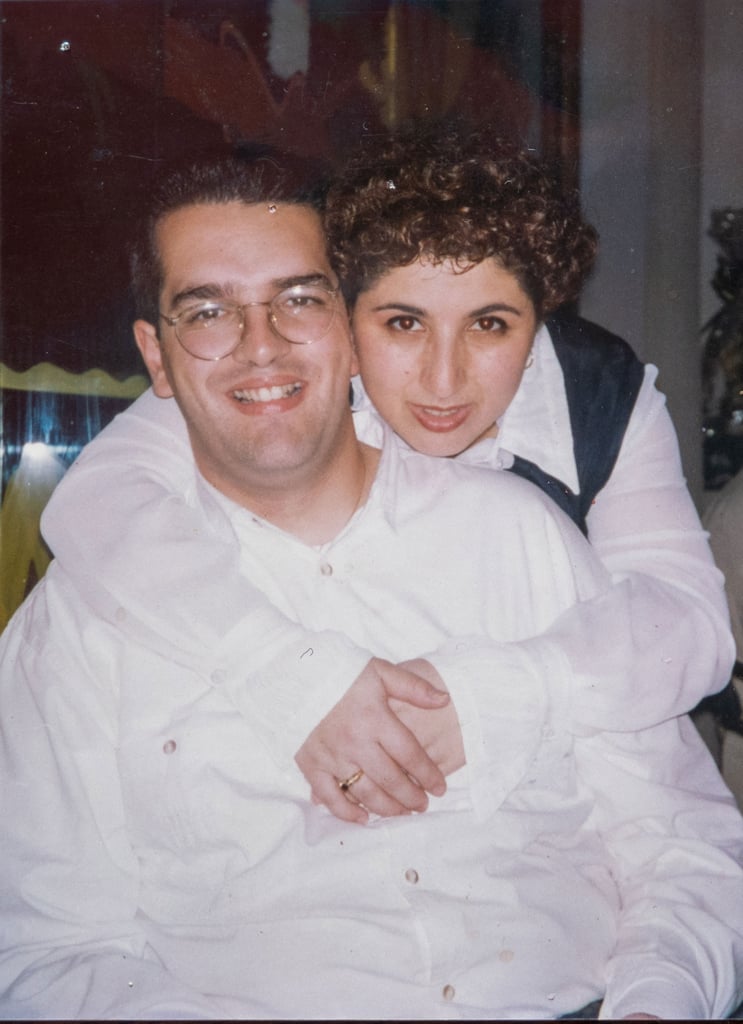 While school may have been sorted for Nancy, her whole community was facing other problems.
In 1997, when she was only 13, Nancy's community experienced a particularly crippling year-long drought. It meant that she and the other women had to get up even earlier to travel further for water. Most of their livestock didn't survive. Nancy herself only weighed just under 26 kilograms.
"I just remember feeling hungry and thirsty most of the time. There were lots of carcasses around of dead cattle, dead sheep, and goats. You go out grazing, and one of them would fall. It could no longer walk, you just have to leave it."
It was the emergency food — such as maize, beans and porridge — that World Vision was able to provide to the whole community that helped them make it through.
Outside of the droughts, Nancy was a part of the Lodiarak project area for World Vision, which was completed in 2007 and helped 2,400 sponsored children.
All the children received help with their schooling and associated fees. Children were also provided with access to health exams, with health clinics in the area receiving support from World Vision.
The Lodiarak project also instituted water projects around the area to shorten the distance women needed to travel every morning to source water for their families. No more 10 kilometer hikes every morning for this life essential.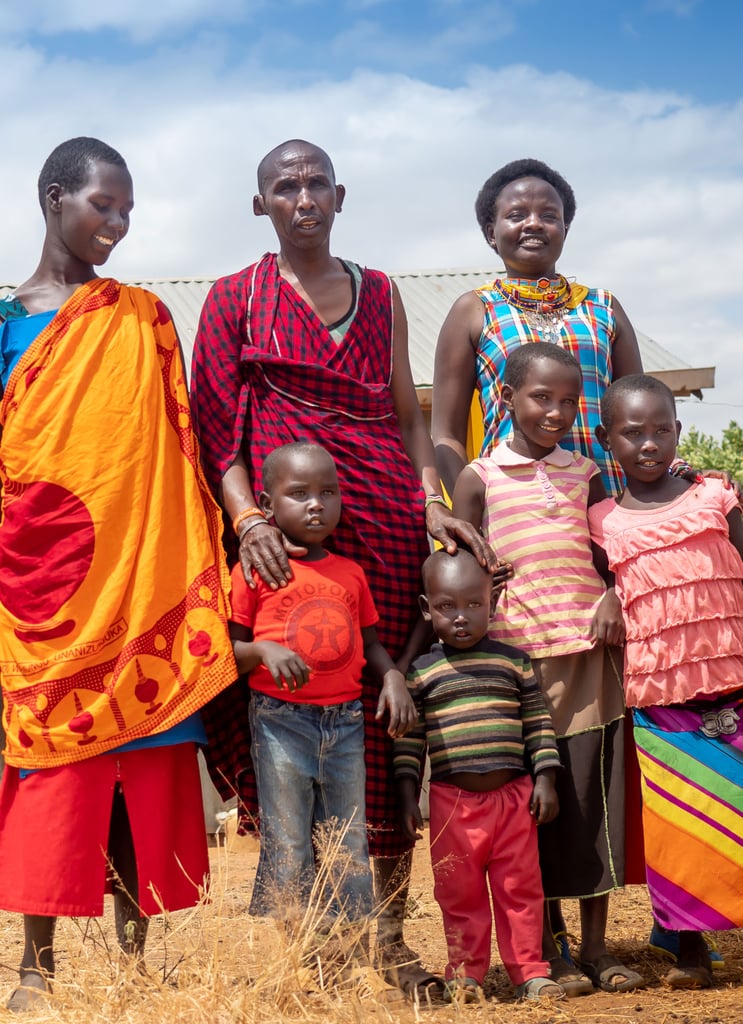 Life looks very different for Nancy and her family these days, and she pays her good fortune forward through her career.
After graduating from high school, Nancy went on to study veterinary medicine and a master's degree in project planning and management at the University of Nairobi. From there she put her skills to use in the working world as a humanitarian aid worker.
Over the years since graduation her career has taken her to Ethiopia and South Sudan to manage emergency relief, to Kenya to work in agriculture and livestock programs and to Nairobi as a financial advisor for a non-profit.
Since September 2018, she moved into a role leading the emergency aid response in East Africa for international NGO CARE.
She's able to use the money she makes to support her mother and put her brother through school. She also helps pay the school fees of other kids, including a group of orphaned children.
She's worked hard to be able to design and build her own home in Kiserian, near Nairobi, where she lives with her 10-year old daughter, Lavonne.
"My daughter is top in school... One of the things I've learned to do is praise my daughter for the good things she's done. [I tell her] you must be proud of yourself, not just I am proud of you. You must be proud of yourself."
Sponsoring a child through World Vision doesn't just help one person — it helps an entire community. You can find out more about the important work they do and change the life of children who need it most here.