New Drinking Games to Play This Summer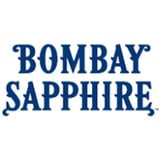 POPSUGAR have partnered with Bombay Sapphire to shake up your Summer sessions.
I don't mean to be cynical, but I think we can all agree that our 'reality' has been a little less than ideal this year.
While there have been so many positives to be thankful for (working from home in PJs has been a huge mood), luckily for us, technology has lent a little helping hand in zesting things up.
Our gin-brewing faves Bombay Sapphire have launched a new range of ready-to-drink Gin & Tonics and to celebrate, they've launched a slew of AR games for you to play whilst indulging (responsibly, of course) in a delicious drink.
Our Summer sessions have officially just levelled up, and we're so excited.
To play the games — Bombay Blast and Bombay Blitz — you'll need to download their Android app called 'Bombay Play' and scan the QR code on their iconic blue bottle. In Bombay Blitz, you compete against friends to find virtual G&T cans around your room, while in Bombay Blast, you have to try to knock AR cans over with a slingshot as fast as you can. If that doesn't already sound fun enough, the winner will go in a monthly draw to win a case of Bombay & Tonic Double Serve.
It's fair to say we're more excited than usual for end-of-year celebrations in 2020. It's been intense (to say the least) and I, for one, am ready to make more than a few memories with loved ones this Christmas and NYE — no matter what the capacity may be.
Games are the perfect way to get people involved, loosen up, and, of course, witness hilarious memories open up right before your eyes at any event — because in all honesty, what's more fun than embracing your ultra-competitive side for a laugh?
As much as we love the classics like Never Have I Ever or, Truth Or Dare, I for one am ready to completely embrace the future with these augmented reality games, and playing them with a can of pre-mixed Gin & Tonic can in hand sounds like a carefree Summer dream.
And remember folks, drinking is for those aged 18+ and should always be done responsibly

Bombay Sapphire Gin & Tonic 10 Pack ($49.95)