10.5-Inch iPad Pro Details
The Newest iPad Pro Might Be the Best One Yet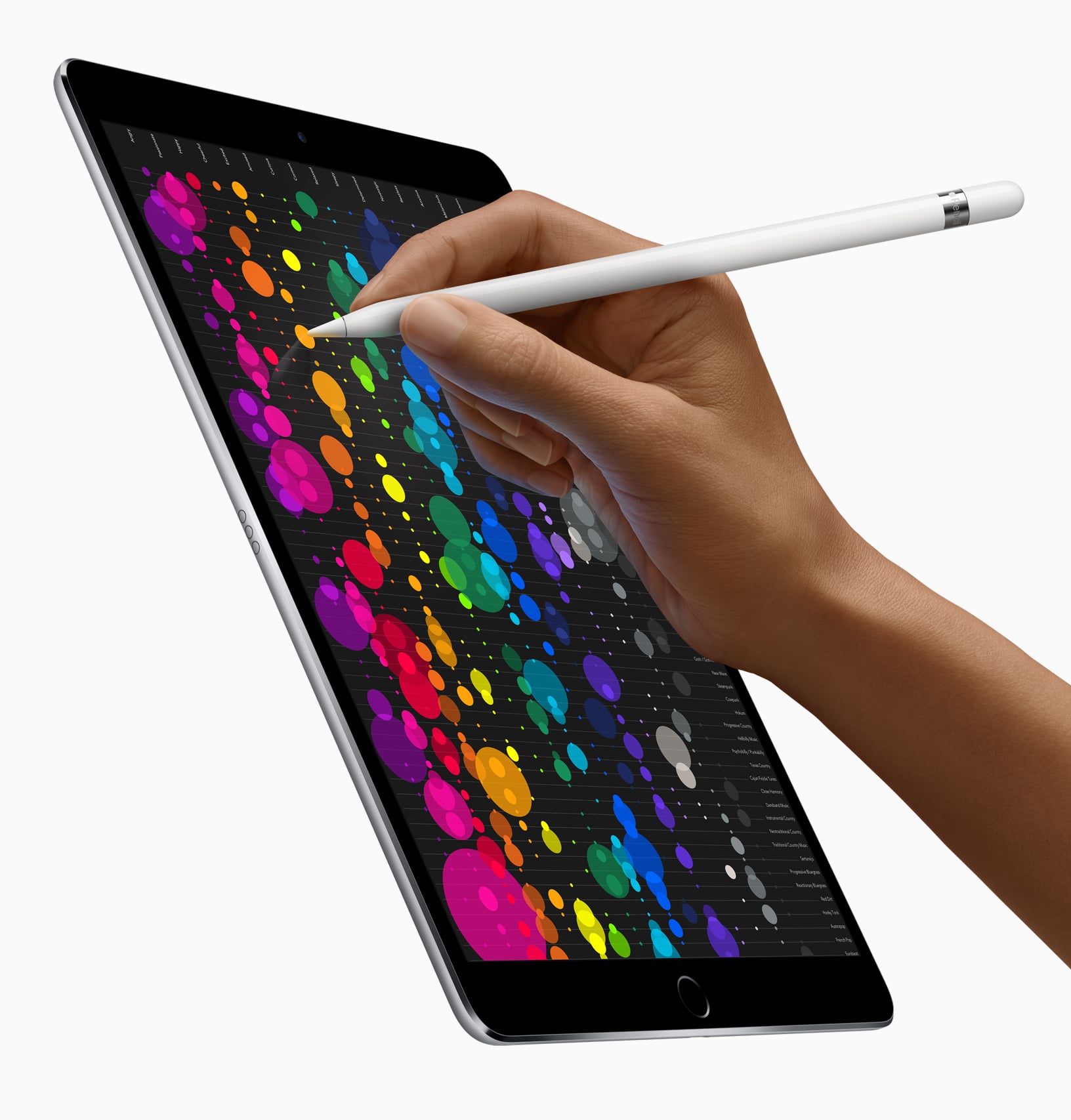 Apple didn't slow down in announcing several new products at this year's Worldwide Developers Conference (WWDC), including a 10.5-inch iPad Pro. The newest member of the iPad Pro family might finally be the right size people are looking for.
The 10.5-inch iPad Pro includes the following details:
It's 50 percent brighter and 20 percent larger, weighing in at half a kilo.
The new iPad Pro can show a full-screen keyboard.
It'll come with a new feature called ProMotion. It adjusts the refresh rate, so if you're playing a game, it'll be faster, but if you're reading something, it'll slow down.
Apple is bringing drag and drop to the iPad, so you can drag files and drop them into other apps.
A dock is coming to iPad, making it look even more similar to a Mac.
Files is here! The app will now let you search your files across different products like Dropbox and open them up.
You'll still see a 10-hour battery life, a 12-megapixel rear-facing camera, and a 7-megapixel front-facing camera.
The new iPad Pro will come in 64 GB for $979, 256 GB for $1,129, and 512 GB for $1,429.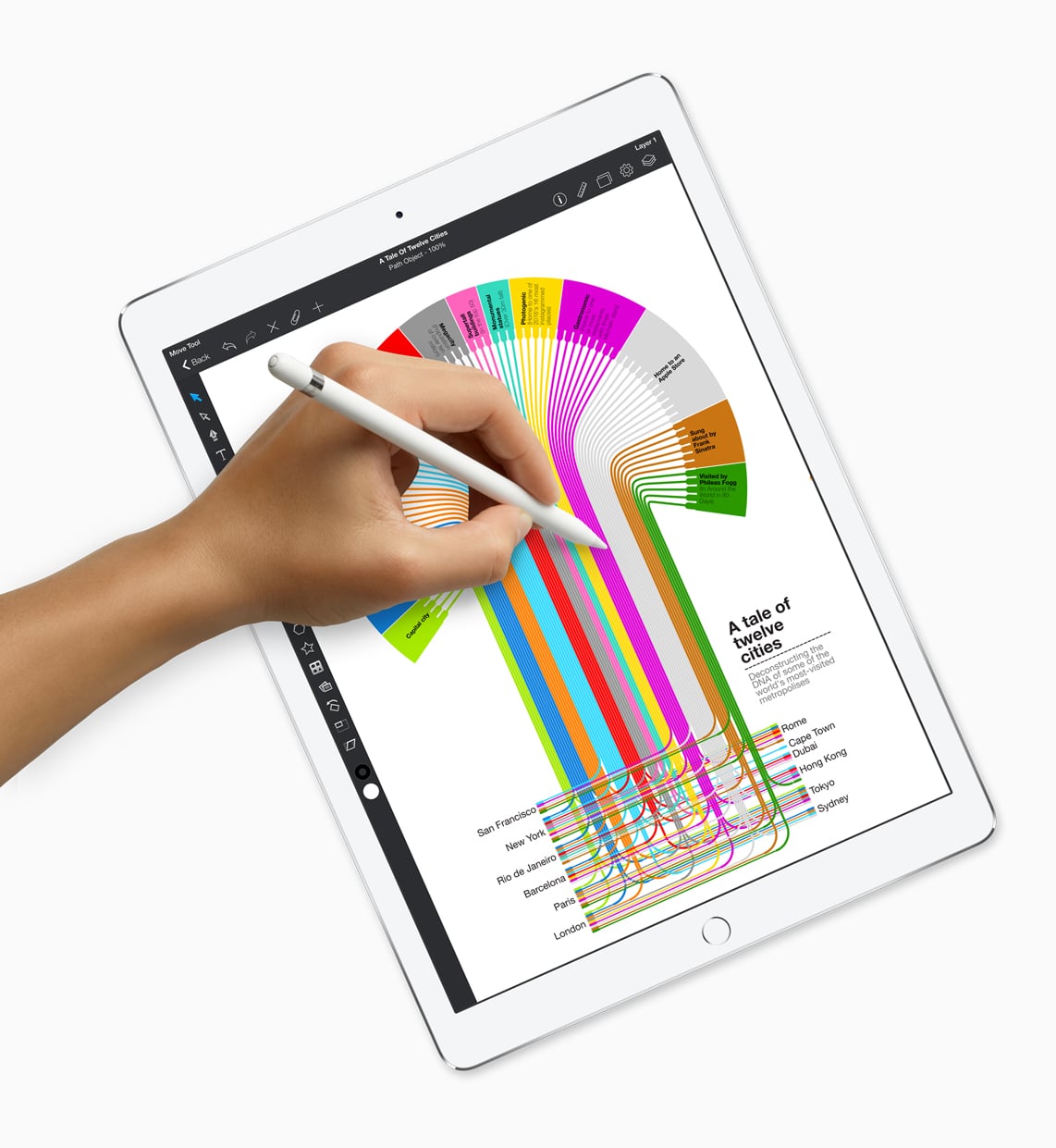 You can pre-order the new 10.5-inch iPad Pro today, and it will ship out next week.
— Additional reporting by Brinton Parker