Adventure Time Bacon Pancake Doughnuts at Doughnut Time
Jake's Bacon Pancake Doughnuts Are a Real Thing!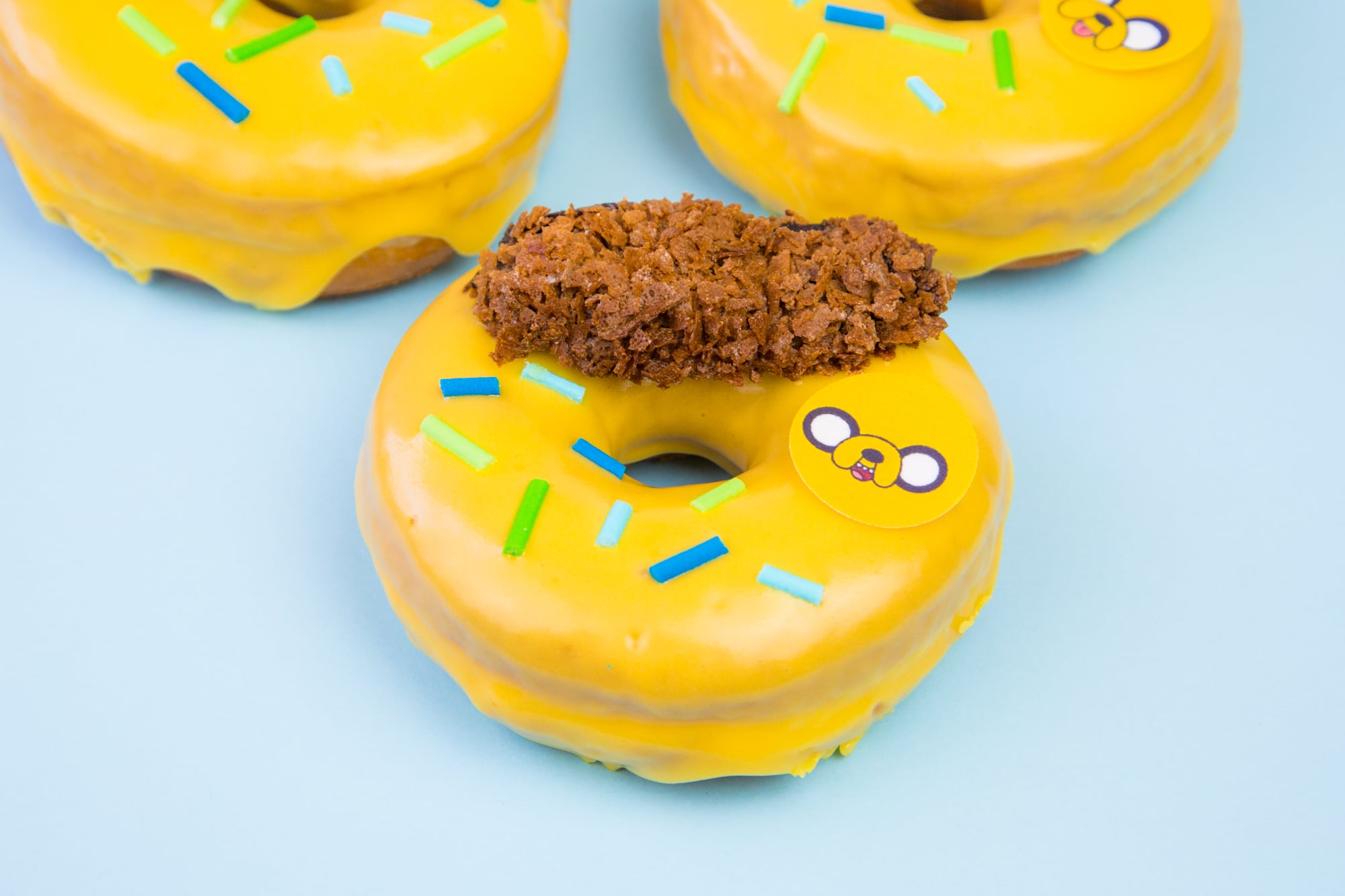 The Adventure Time Live show kicks of its Australian Tour this weekend. Not going? Oh glob. But don't worry! Because it's much easier to buy an Adventure Time doughnut from Doughnut Time, than it was to get a ticket.
Cleverly, Doughnut Time hasn't just made a Jake-yellow doughnut with Finn-blue sprinkles (although it has that too), but even the flavour is Adventure Time-themed. It's a Bacon Pancake Doughnut!
Bacon Pancakes is Jake's favourite breakfast. He has a song about.


A song Hugh Jackman dubsmashed on Instagram back when everyone was dubsmashing.


The bacon pancake puts one of Jake's favourite foods into another, which is why he loves it. But the Bacon Pancake Doughnut puts both those foods into another food that he loves. Amazing. They are available from today, and we hopefully Joe DiMaggio gets to try one while he's here.