Blys Massage Service Review
Ordering a Massage at My House, on My Phone, Might Be the Most Extra Thing I've Ever Done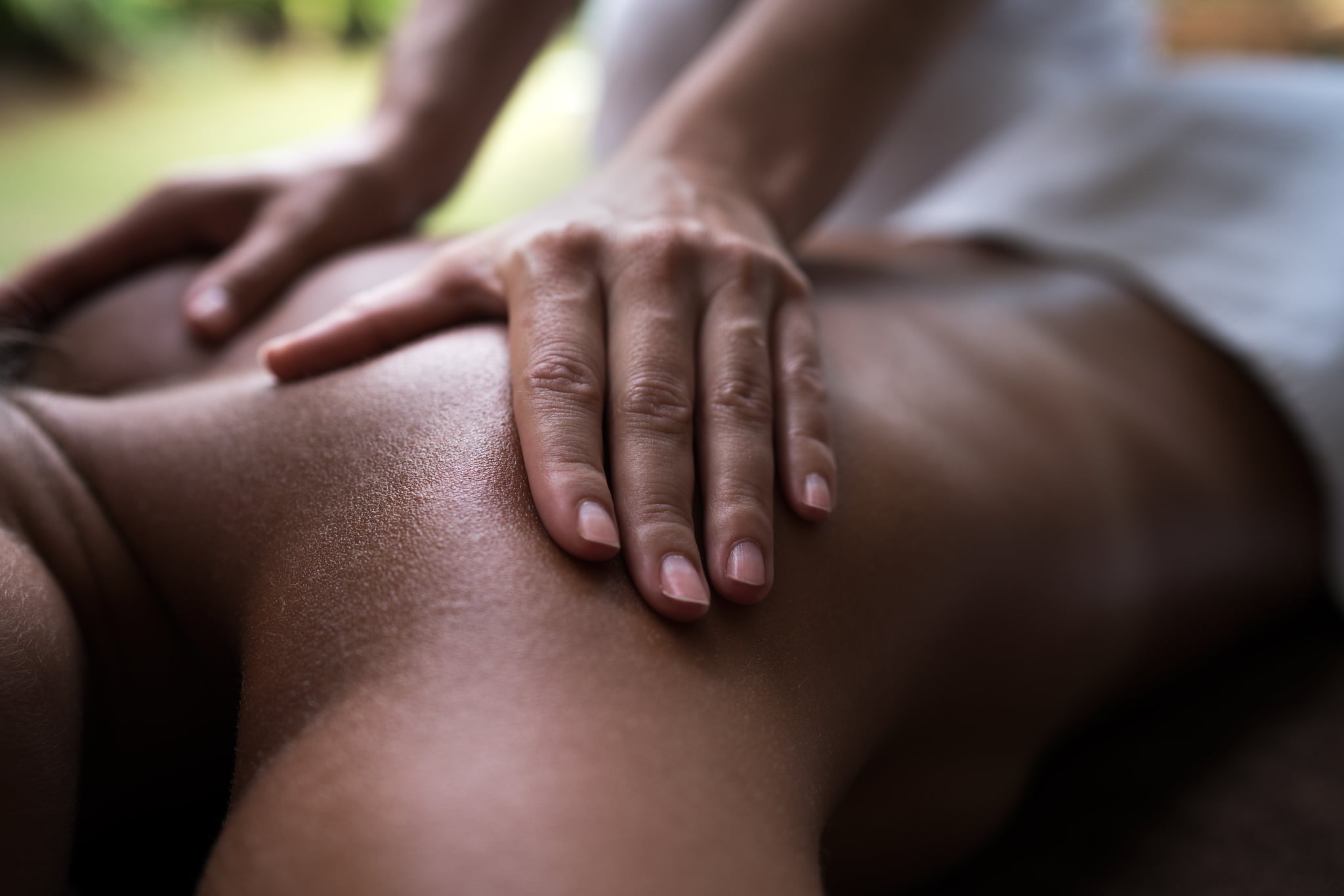 I love technology for many reasons, but my new favourite reason is because it means you can do very extra things, like order an hour-long massage in your own home — within the hour. It's not a dodgy massage, either! I'm talking qualified massage therapists who come toting their whole kit and caboodle: fresh towels, warm oils, a comfy massage table, relaxing music . . . my eyelids are closing in on each other as I type.
The service I'm talking about? It's called Blys, and it lives up to the name. Self-described as the massage equivalent to Uber, Blys was created by Sydney man Ilter Dumduz, who wanted to make getting a treatment as easy as possible for his fellow Australians (we thank you, good sir). A firm believer in the power of restorative self-care, it seems like Ilter was on the money: since Blys' inception in 2016, business has boomed, and they're consistently taking in over 1,000 clients every single month.
I'm a massage glutton and I've been lucky enough to have had two experiences with Blys recently. Both have been worthy of a rave on Instagram Stories. In the first — a solo massage in my apartment — the masseuse, Sonia, took one look at me and told me I need a deep tissue service because sitting at a desk every day has left me standing all wonky (cool).
"No, thanks," I said. "Deep tissue hurts." Sonia corrected me; apparently it only hurts if you do it wrong. For the next hour it felt like I was enjoying a relaxation massage, but actually Sonia was kneading away at deeply-ingrained muscle behaviours in my body. I know this because I was stiff for two days afterwards! That has never happened to me before, but apparently it's totally normal — and kind of alarming, considering I barely felt it.
My second experience with Blys started with me being a full-blown pest, and is therefore probably a really good representation of just how great the service is.
I decided it'd be a nice idea to book massages for my fellow bridesmaids ahead of our bride's hens party on Friday night. You know when I decided? The Thursday night before. I hurriedly Googled "at-home pamper services" and fired off a bunch of emails asking if anyone was available to pamper (this word makes me feel weird suddenly) six women at 8 p.m. on Friday night — the very next day. I wrote, "Long shot, I know!" more times than I care to share and, of course, I received a bunch of polite apologies.
I thought of Blys but didn't want to spend too much money — at $99 per hour-long massage, it's great value for one person but I couldn't really afford that times six. Relatively desperate at this stage though, I hopped on the Blys website on my phone and hit up the live-chat window in the corner, to see if they could help a sister out. I told them what I was looking for and asked for options, and the very helpful lady on the other side of the internet was all over it immediately.
She came back with pricing, time and service options, and within about 10 minutes I had a personalised quote sitting in my inbox. I opted for 30-minute massages for the six of us, which came to just under $300 in total. It worked out to be $49.50 per person — less than $50 for 30 minutes of heaven, in the privacy of our own bachelorette pad! Better still, there was no issue with the 8 p.m. start time, and we could pick female-only masseuses. When I had to change the time to 9 p.m. at the last minute — told you I was a pest! It wasn't intentional, I swear — it was all rearranged with barely the blink of an eye.
In short: Blys got me sorted.
The value is good, the service is brilliant, the massages are excellent. You can book on your phone and have the massage therapist at your door within an hour. You can choose between sports, deep tissue, pregnancy and relaxation (Swedish) options. You can select male or female therapists, and you can go it solo or as a couple. Luxury has never been more accessible!
While the convenience and lure of good massage is what got me to Blys in the first place, it's the epic level of service that'll keep me coming back for more. Well, as much as my credit card will allow.