Buffy the Vampire Slayer Colouring Book
Buffy Fans, Take a Peek at This Colouring Book Made For You
Buffy fans, your life is about to get a little more exciting with the release of a Buffy the Vampire Slayer colouring book. That's right — you can relax your mind by colouring in some epic scenes of Buffy kicking ass.
The book, Buffy the Vampire Slayer colouring book and out on Jan. 17, 2017, costs only $15 and has 45 illustrations. In it, you'll get to colour in several of your favourite scenes and characters from the show — probably something you're going to do as you're rewatching the series again. The art is all original and made by artists who have contributed to the comic book series. A peek of the cover is below.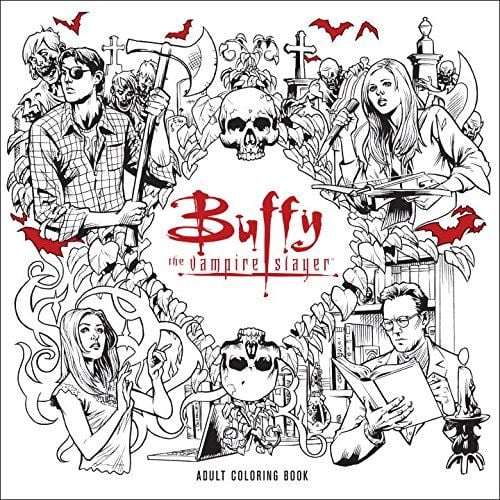 You can add this book to your growing wishlist of Buffy gifts, like iPhone cases and dresses, because after all, all Buffy fans know that your love of the show never really dies.