Dog Addicted to Netflix
If Your Life Revolves Around Netflix, This Shiba Inu Is You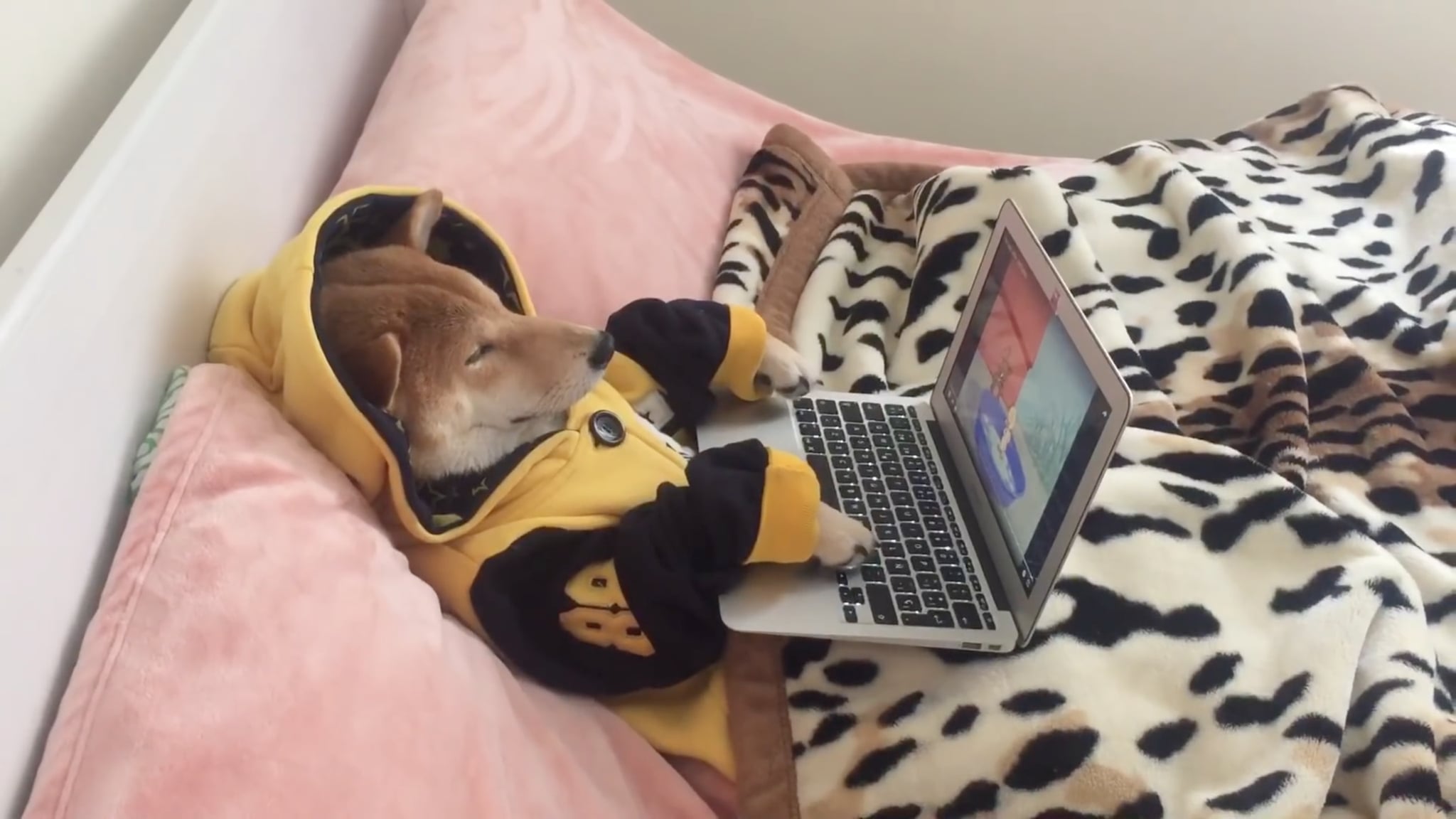 We're all guilty of binge-watching Netflix, and some of us might even have a problem. Turns out, we're not alone. A 7-month-old Shiba Inu named Chiko is also addicted to watching Netflix, making him the most accurate spirit animal for everyone.
When Chiko was first adopted by his owner, Olesia Kuzmychova, she would leave a movie on Netflix or keep the TV on while she was out. He loved watching the screen so much, he'd watch even if Kuzmychova was home. "For the first month I was completely surprised," said Kuzmychova to Metro. "I know some dogs like to watch TV, but not hours like him." A video of Chiko watching TV is below.
Chiko likes to Netflix and chill in bed like the rest of us but mostly enjoys catching up on his shows by sitting — like actually sitting upright in a chair. "One time, I was watching Netflix with him and after a few minutes he put to legs downwards like a human," said Kuzmychova. The proof is below.
We'll be sure to invite Chiko over for our next streaming sesh — he's obviously perfect for it.