Fireworks Photography Tips
8 Ways to Capture Unique Fireworks Photos
After mastering how to photograph fireworks, you're faced with composing a creative, eye-catching image, which isn't always easy since everyone around you is snapping from the same angles. Take a cue from these Instagram and Flickr virtuosos for unique shots of the most festive New Year's Eve light shows.
Cropping to Create Visual Interest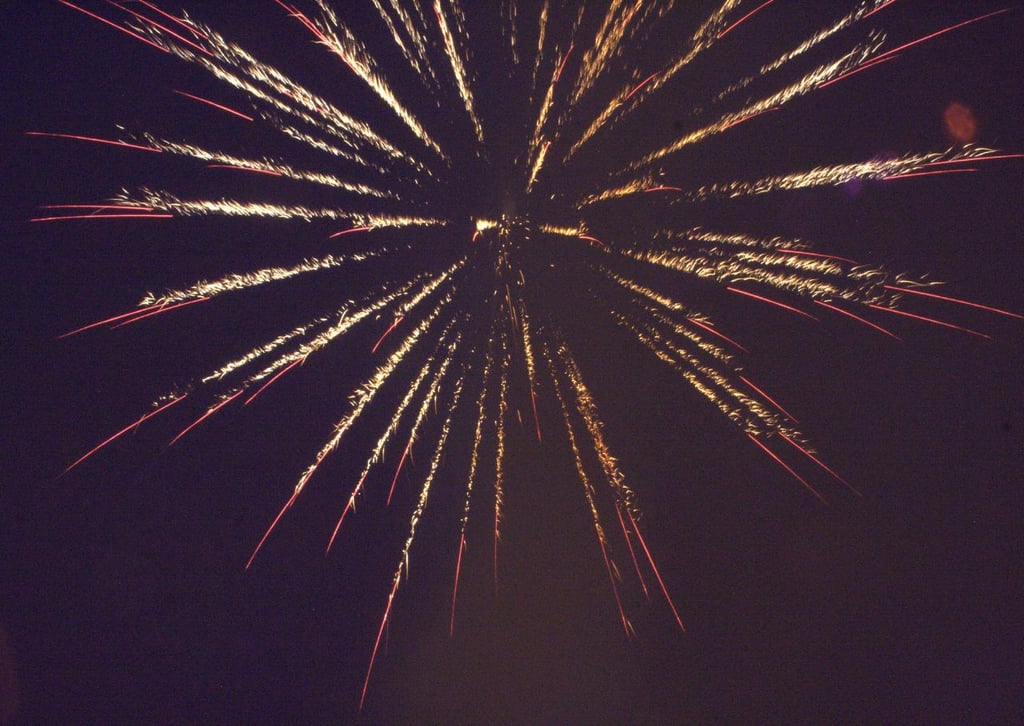 When looking through a lens, don't be afraid to position your subject a little off center. It makes for a much more interesting composition. Use the rule of thirds as a guideline, and rather than thinking of the entire firework as a subject, focus on the "eye" or centre of the firework as your main focal point. Try placing that point in one of the linear intersections.
Bokeh Fireworks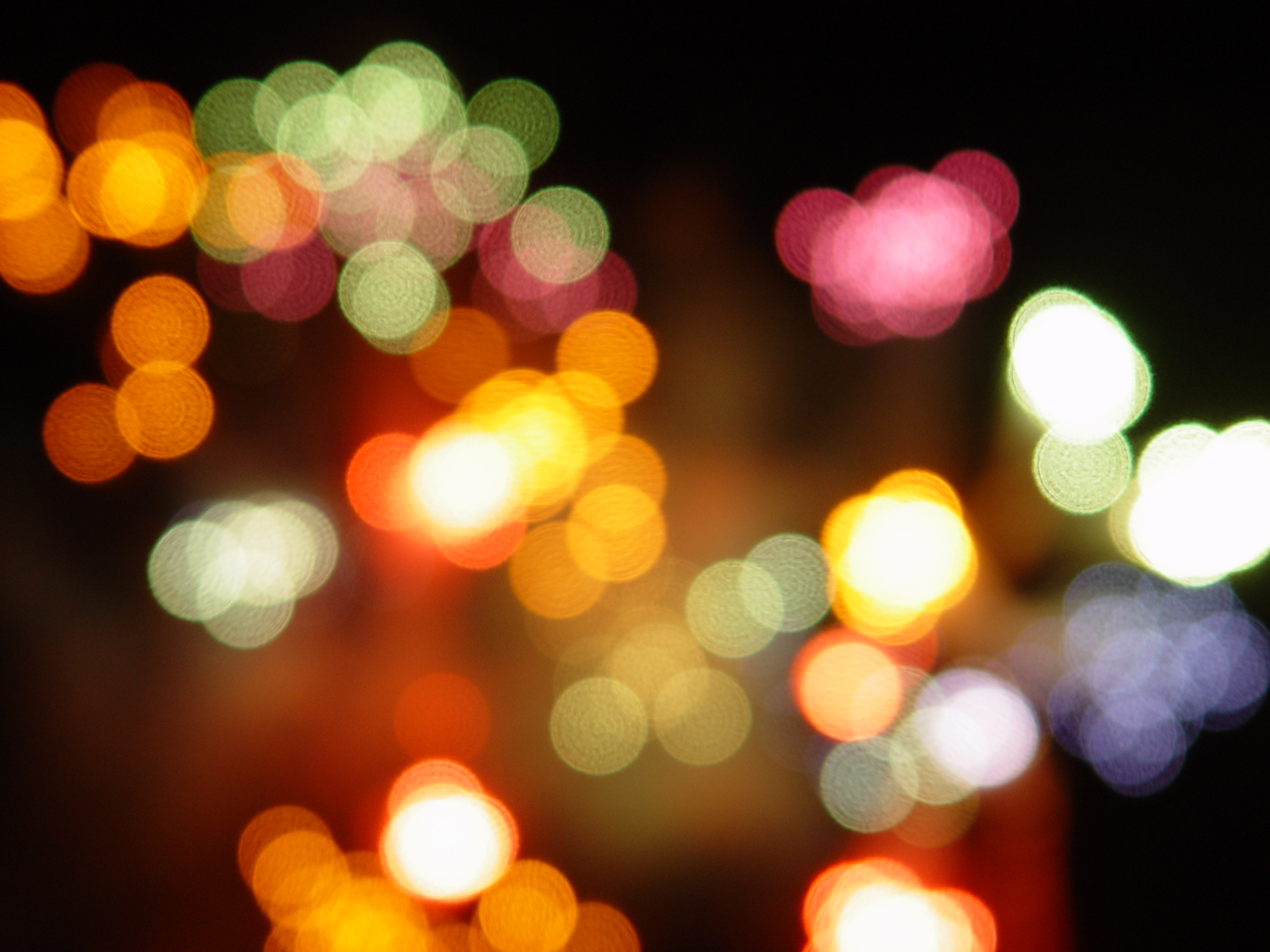 Fireworks are ideal for creating a natural blurred bokeh effect. Leave all ISO and aperture settings the same, and unfocus your lens just slightly. Use a tripod for the most effective shot.
Compare and Contrast
Consider your surroundings while capturing a fireworks display. Finding the most open, unobstructed view is tempting, but using other light sources for balance can really set the tone for the photo. The two contrasting glows in this image, with the bonfire in the foreground and fireworks in the background, really give off a sense of the occasion and atmosphere.
Black and White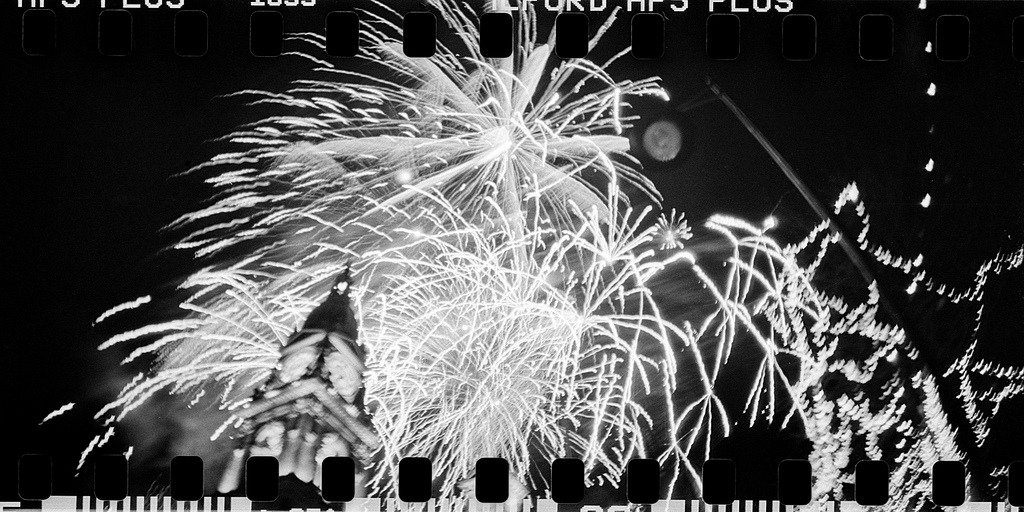 Fireworks are colourful by nature, but capturing them with black and white photography can be just as captivating. Without colour, your eye focuses on the composition and shape, as well as light and shade.
Architecture as a Frame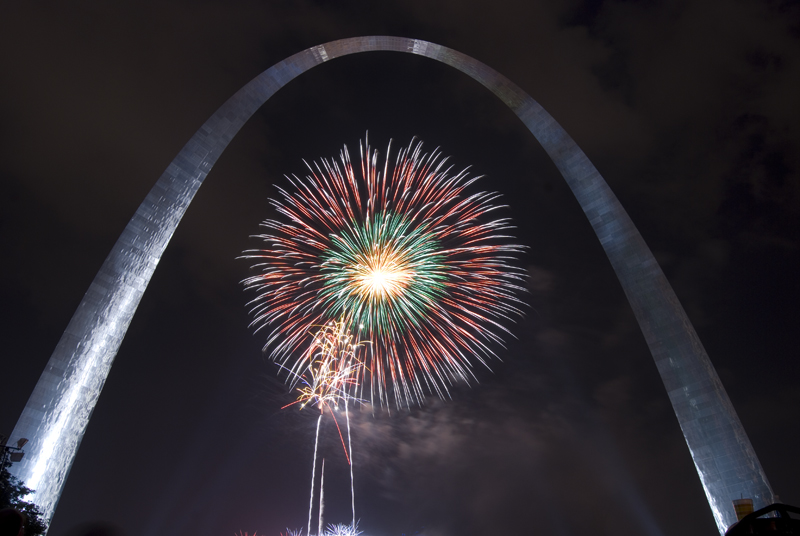 If there is unique or iconic architecture in your city, use it to frame your subject. Figuring out where to place the fireworks in your image can be tricky when there is architecture involved, but just look for openings or dramatic angles within the monument — those will complement the roundness of fireworks best.
Fish-Eye and Panorama
Change up your lens! Try a 360-degree panorama or fish-eye to capture more of a landscape. The fireworks aren't always the star of the show — sometimes an entire city is lit up on NYE.
Abstractions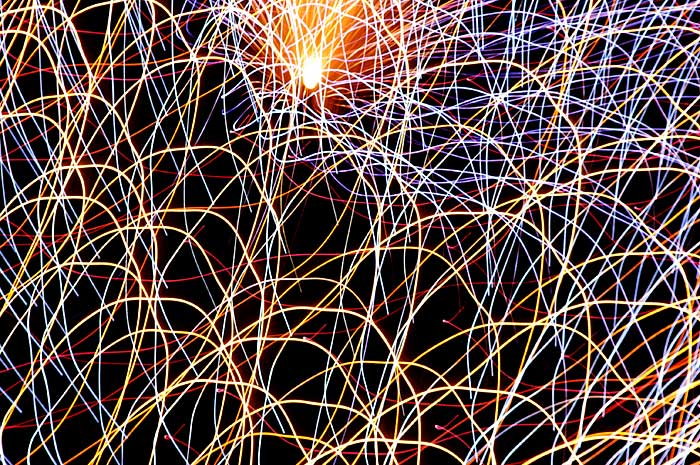 Most fireworks photos look very similar, so take the opportunity to think outside the box and go abstract. Like this photographer, you can hold your camera with the shutter open (keep the aperture small) and move your camera around. Experiment with movement for different effects!
Silhouette Portraits
Fireworks are a great backdrop for fun silhouette portraits. Turn off your flash, set the camera on a tripod, and snap away! For a more dramatic effect, position the camera low to the ground and point the lens up toward your subjects.