Game of Thrones Enhanced iBooks Editions
Here's How Game of Thrones Fans Can Get a Sneak Peek of the Next Book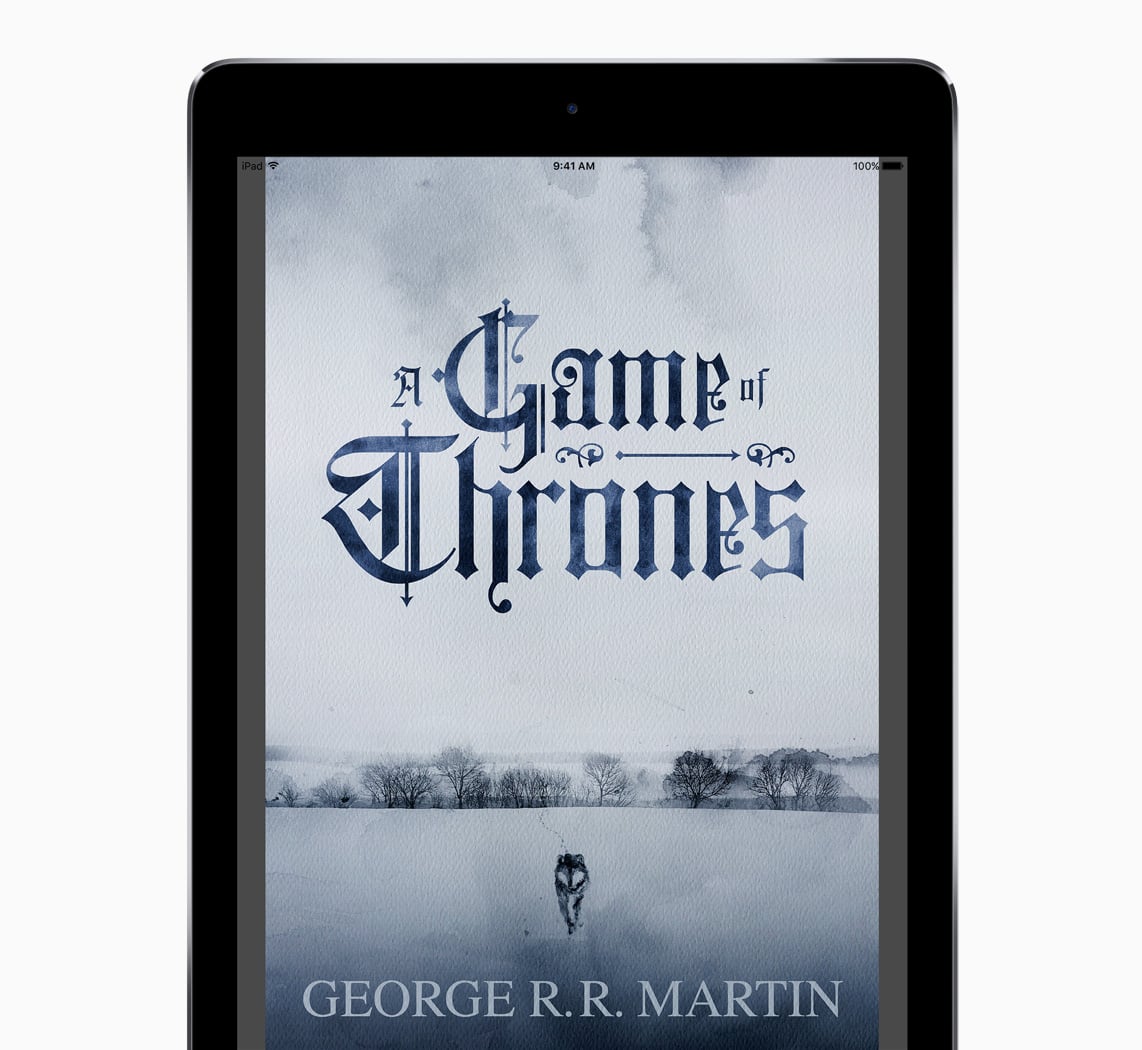 As Game of Thrones fans desperately try to predict the series's inevitable ending, so is George R.R. Martin. (Yes, the novelist and creator of the series.) While he is still writing additional novels as the HBO show is airing, his latest announcement should be enough to satiate even his most eager fans.
Martin recently partnered with Apple to release enhanced versions of the existing Game of Thrones books. The first title, A Game of Thrones: Enhanced Edition is currently available on iBooks for $9. This book features interactive maps, handy timelines, family trees, and more. It also includes a segment from Martin's upcoming sixth book, The Winds of Water.
In a press release, Martin spoke about the many cool and interactive features, some of which are shown below. He said, "Anything that confuses you, anything you want to know more about, it's right there at your fingertips. It's an amazing next step in the world of books."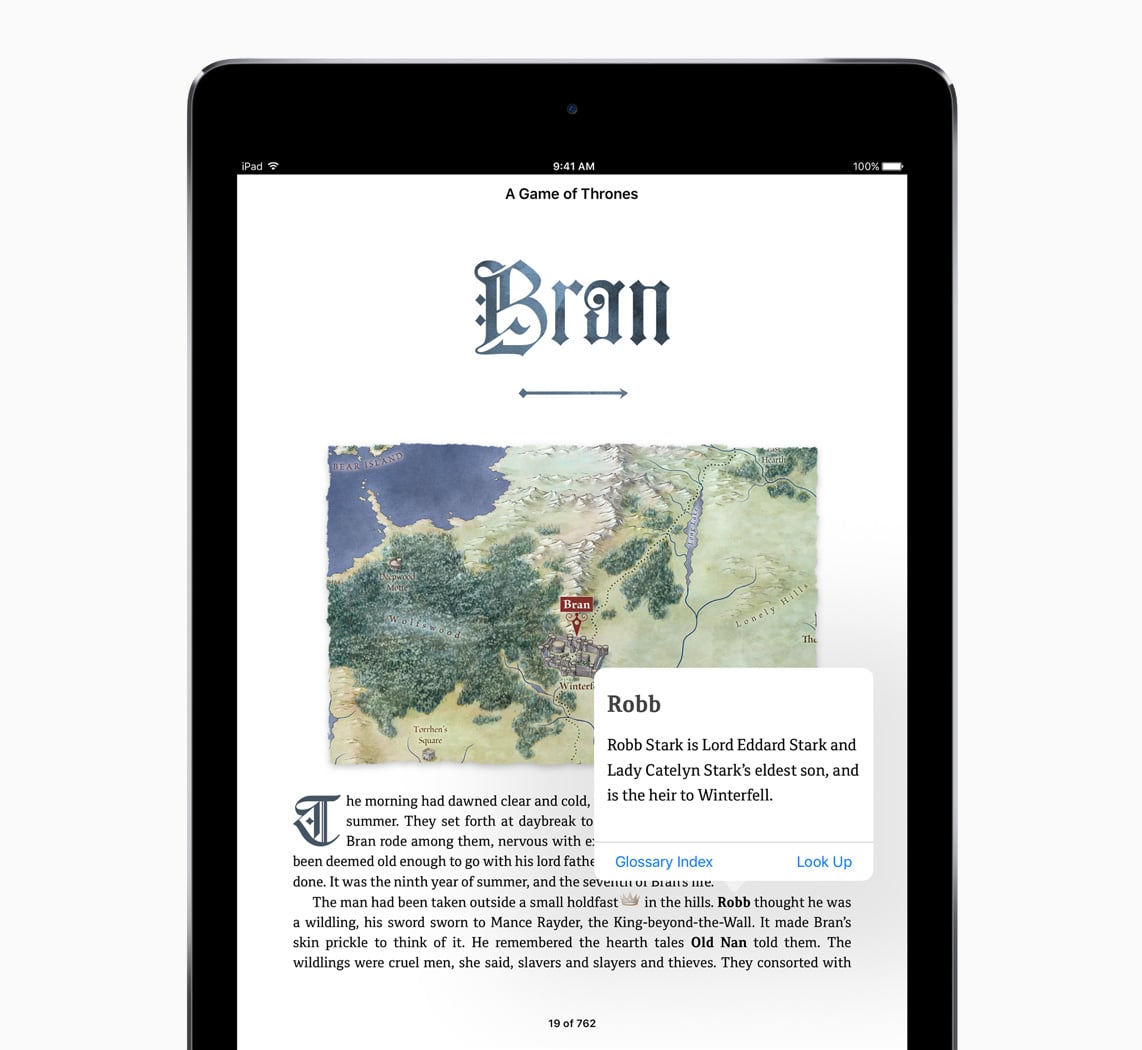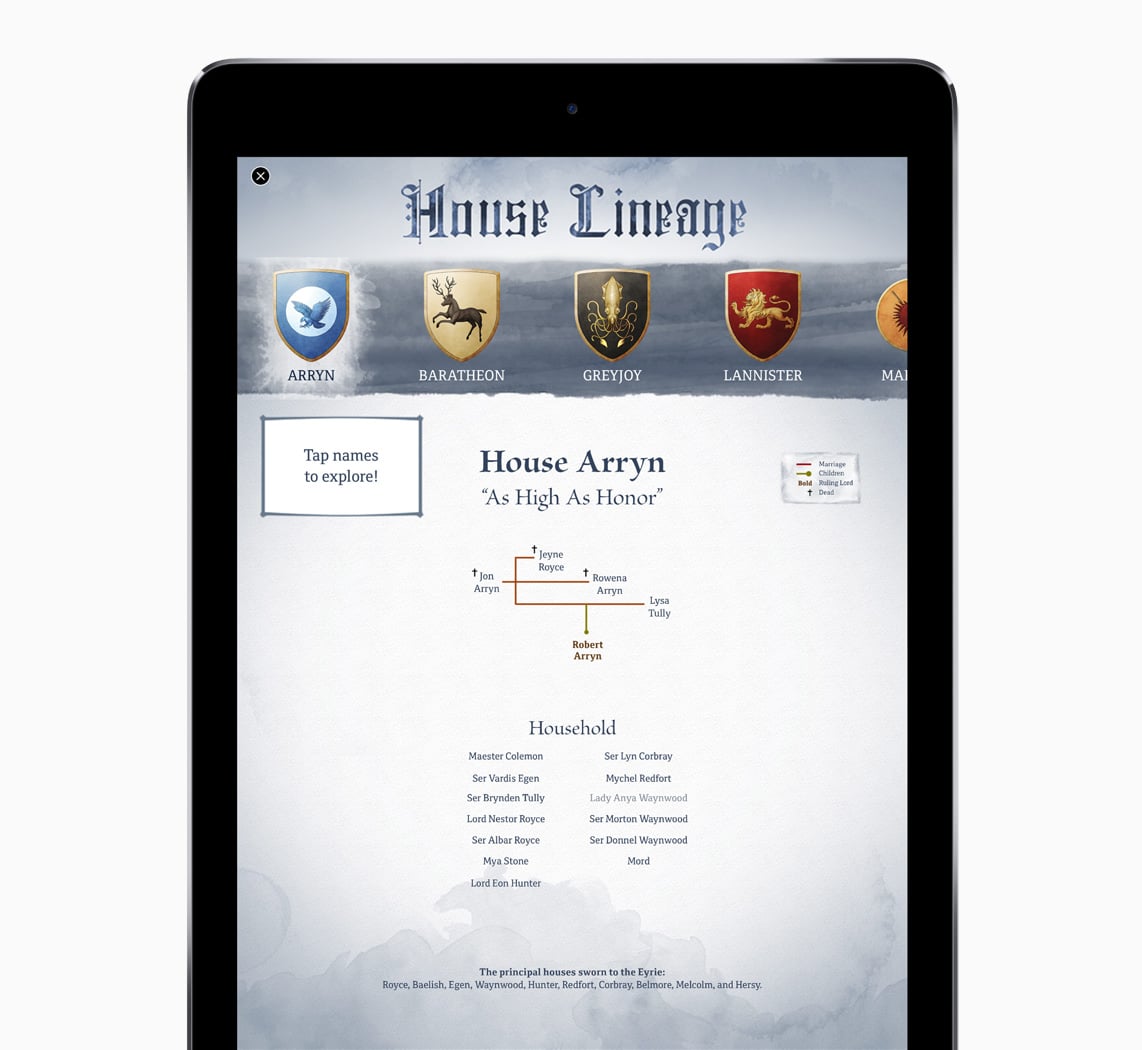 A Clash of Kings, the series's second book, will be available on Oct. 27, and the following book, A Storm of Swords, will be available on Dec. 15. Each is available for pre-order and costs $12. The fourth and fifth books can be expected on iBooks in the Fall of 2017.